Custom Closet Design Style – Expresso Modern
We have new Custom Closet galleries to showcase the variety of closet designs, accessories, finishes and other personalized options we offer our clients.
The first closet design style page I wanted to bring to your attention is called Expresso Modern.  The color expresso (aka espresso) is a very dark coffee bean color that looks best when mixed with other Earth tone is a color palettes of browns, tans, greys, greens, oranges, whites, and some reds. On this page you will see The Design Tour featuring several modern closets in earth tones that are always formaldehyde free.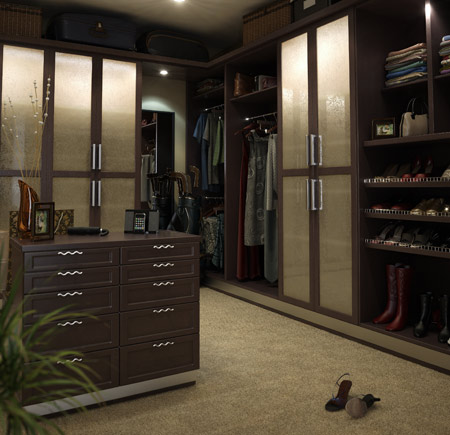 The closet organizer system used for this design style is called the Essentials Closet Series.  Closet design elements include specialty drawer fronts, round stationary rods and matching closet backing for a built-in furniture look.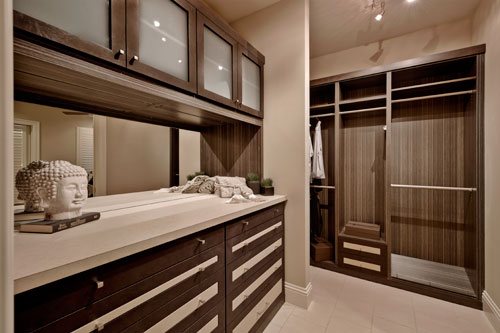 Chrome hardware with a satin finish is suggested when choosing a brown or earth-tone closet design, so don't forget to request that from your closet designer! For more ideas on this trend check out this article:
Visit the Expresso Modern section of our site to get further gallery images, design ideas and closet accessory options. For more information on our custom closet storage solutions visit the new Custom Closet Series section of our website. We have locations nationwide to serve you.