Cubby Love! This Boutique Closet Proves You Can Never Have Too Many
If you're a visual person attempting to organize your closet, cubbies are a must.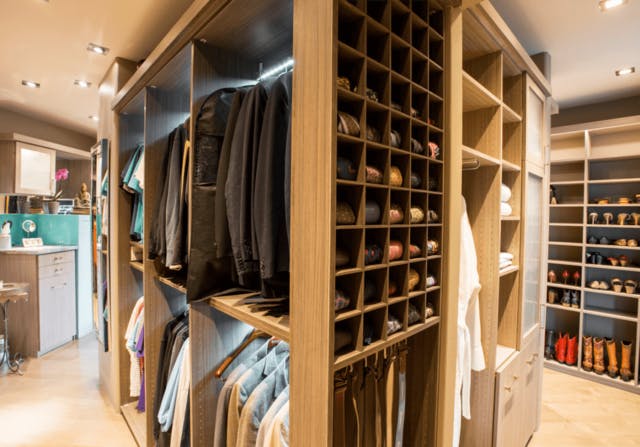 Comprised of a Roucke textured melamine, this boutique closet corales almost everything – from ties to scarves – in custom cubbies, keeping items neatly contained and easily accessible.
Tie Cubbies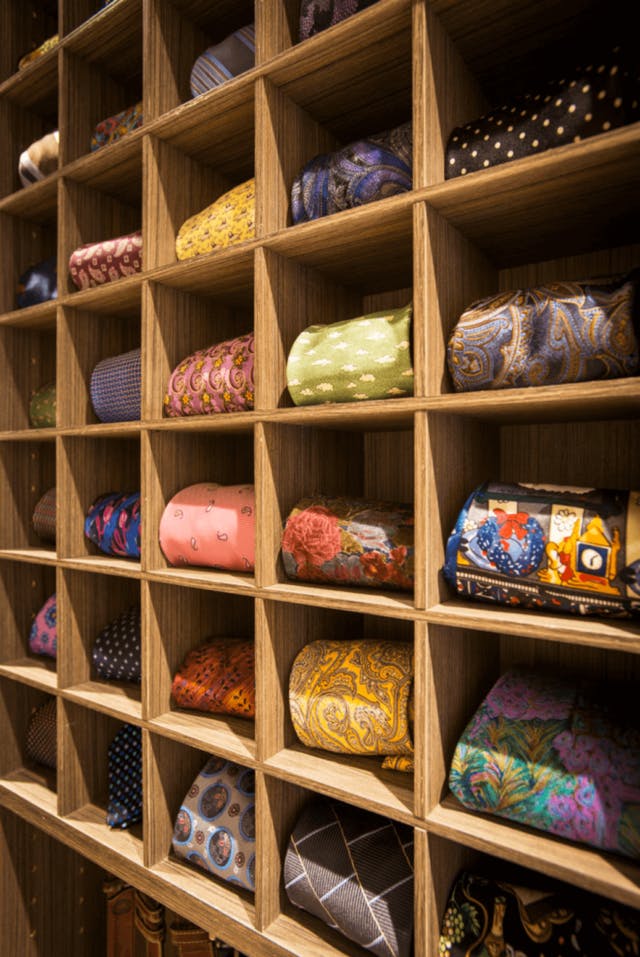 Tie cubbies put the client's entire collection on display. This method keeps ties wrinkle-free and easier to access, as opposed to hanging them from a hanger or hook where only a few are visible at a time.
Belt Cubbies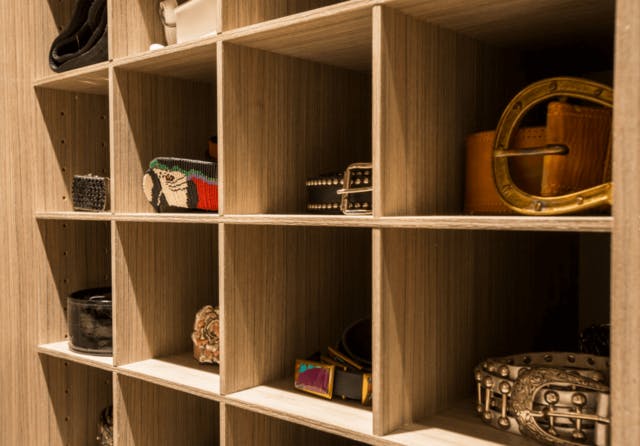 Like ties, belt cubbies keep items separated, highly visible, and looking gorgeous. They won't get lost in the back of a deep drawer or tangled behind a sea of other belts.
Linen Cubbies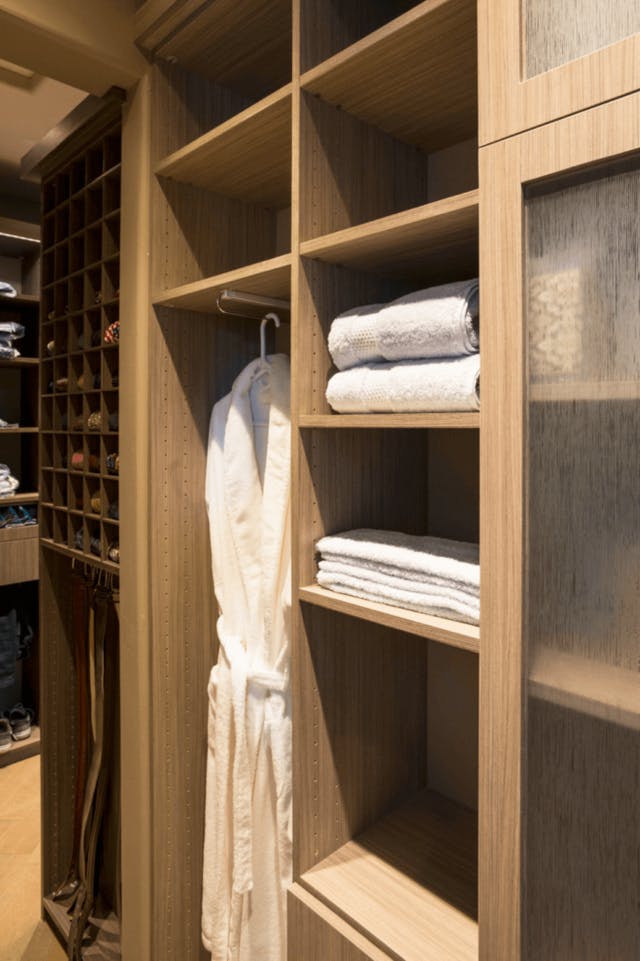 Linen cubbies keep towels and extra sheets compartmentalized in shorter, more manageable stacks.
Miscellaneous Cubbies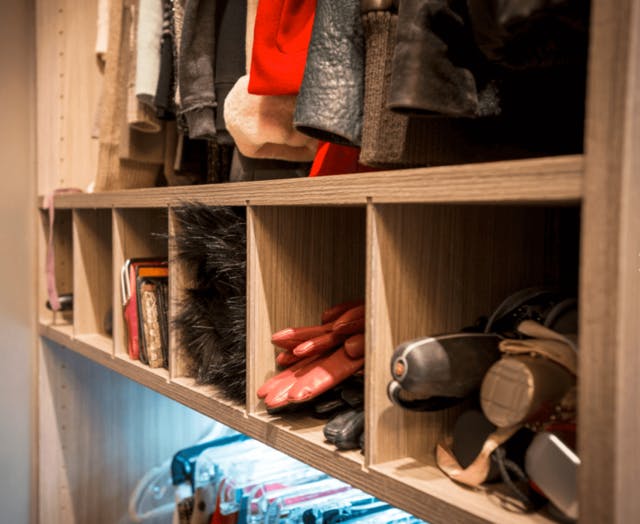 A row of cubbies above a hanging section can accommodate a variety of wardrobe accessories, from gloves to umbrellas.
'Cubbies' In Drawers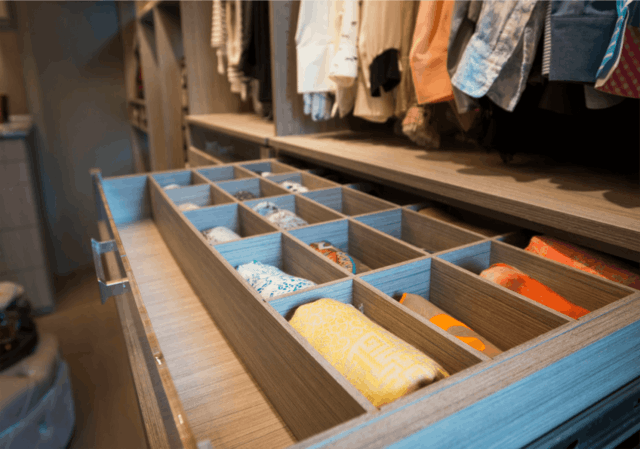 Drawer dividers serve a similar purpose as cubbies, keeping the client's collection of scarves tucked away and neatly pressed.
Jewelry Dividers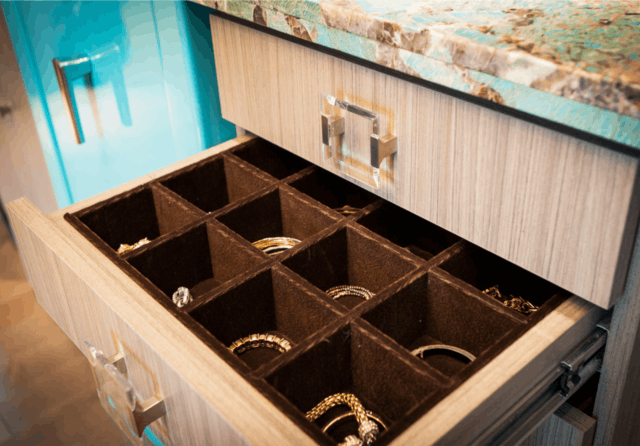 Dividers also prevent jewelry from tangling, and can be customized around specific pieces like earrings, watches, and more.
Hanging 'Cubby' Compartments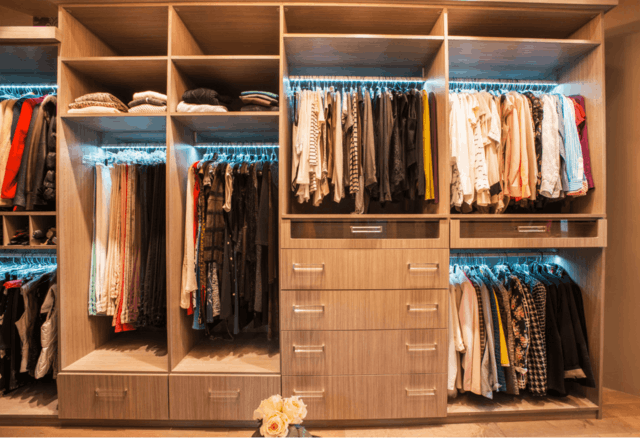 Hanging storage is broken up into narower, cubby-like compartments, while LED closet rods make it easy to see and find what you're looking for in the morning.
Shoe Cubbies & Shelves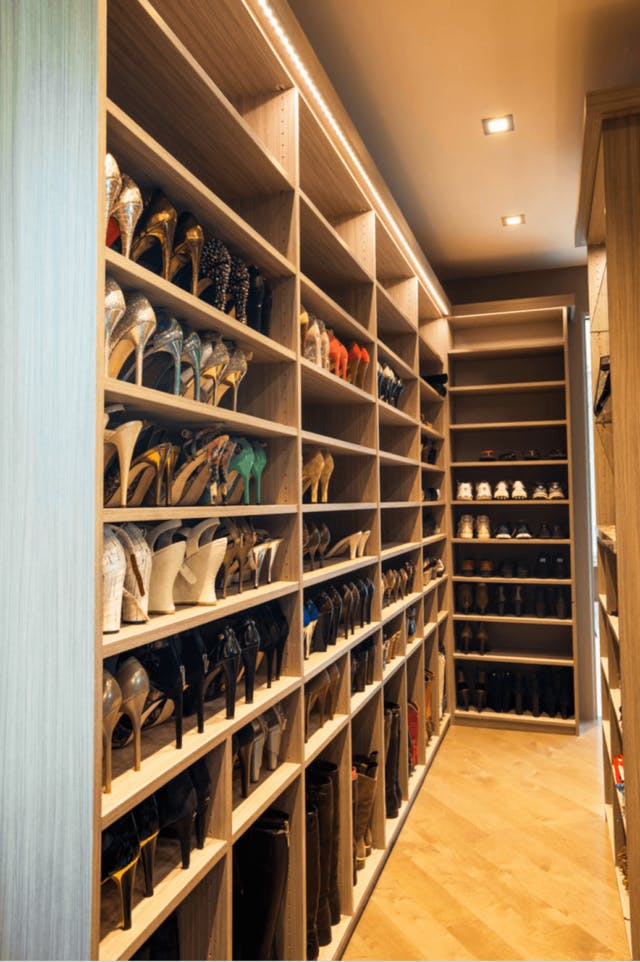 The piece de resistance – an entire wall of shoe shelves! The shallow depth helps celebrate each pair, while cubbies help tall boots keep their shape.
Displaying Handbags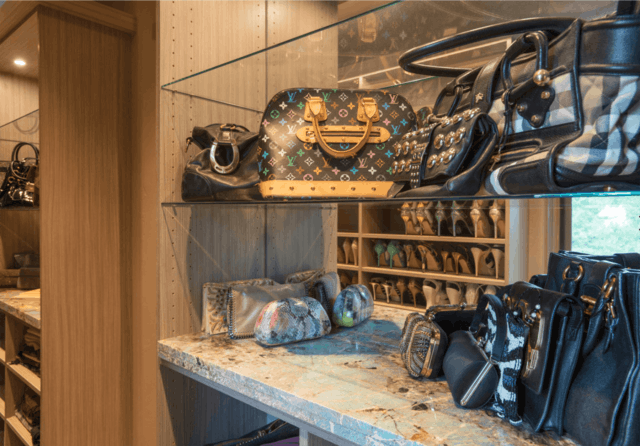 Glass shelves and a mirrored backing create the illusion that these handbags are floating, maintaining the closet's open and airy feel.
Chaise Lounge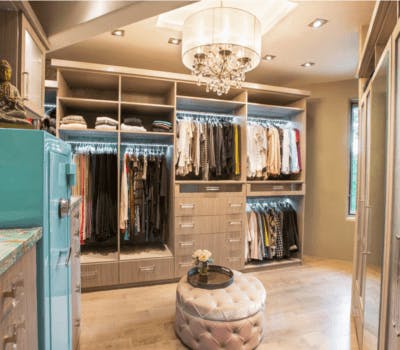 A round chaise lounge gives the client a place to sit and slip off their shoes as they unwind at the end of the day.
Completing The Look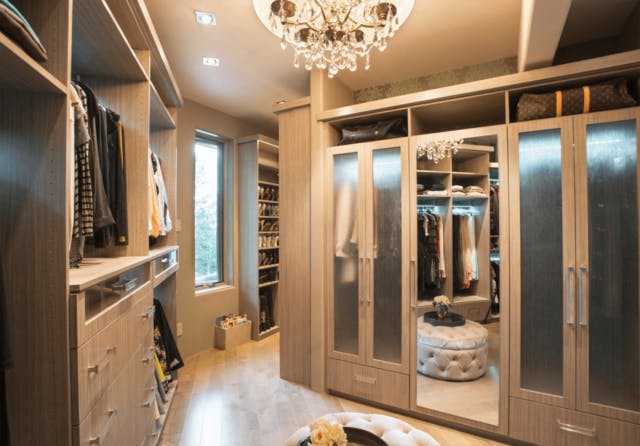 "The client added wallpaper, a chandelier, and Lucite door and drawer hardware to complete the stylish look," says designer Jana Henderson of Closet Factory Colorado.