Closet Lighting: How To Transform A Dark Walk-in Into A Bright & Organized Space
Master closets are now so elaborate and well designed that people are willing to spend extended time inside them.
As such, walk-in closets need lightning, not just to improve visibility, but to also better the overall functionality of the closet itself. With the right combination of closet lighting and strategic placement, you can make a normal master closet feel like a luxurious boutique.
Highlighting Collections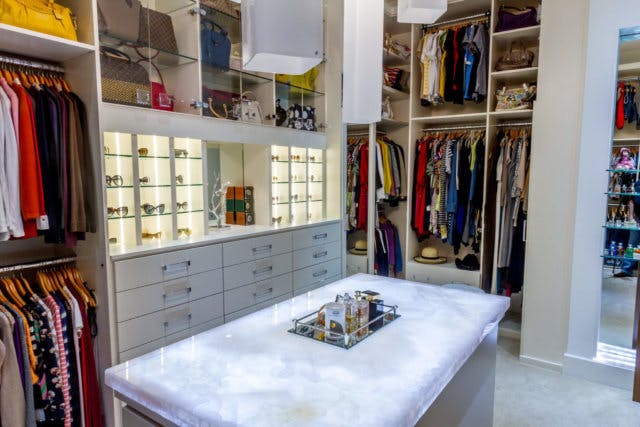 The key to getting that glamorous yet ambient closet effect is highlighting pieces of your wardrobe that deserve to stand out. Got a large collection of sunglasses? Add strip lights to cubbies to make each pair pop!
An efficient way to do that is with LED lights, since they don't generate as much heat as the traditional light bulb and emit a soft light that isn't too blinding. Plus, they last long!
Puck Lighting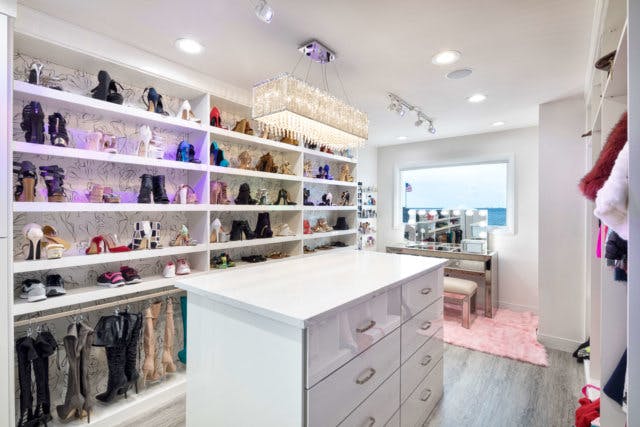 As for the placement of those LED lights, you'll want to start off by installing puck lighting that surrounds the top sections of your closet to create an overall foundation for the space. Basic closets usually only have lighting on one side of the room but having a continuous line of recessed puck lighting will illuminate both sides.
Above vs. Below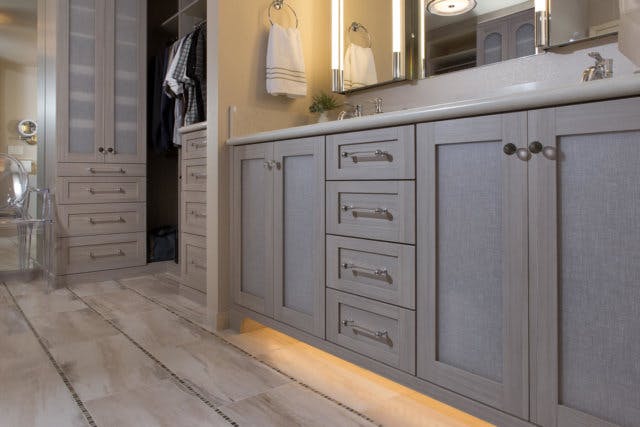 You can make your clothes stand out in two ways: adding lighting above your clothing or at the base of the closet. Shining light on your clothes from above is the most straightforward way of showcasing them.
If you're feeling bold, installing lights at the base of the closet gives it a cool floating effect that's sure to impress anyone that comes to see it.
Wattage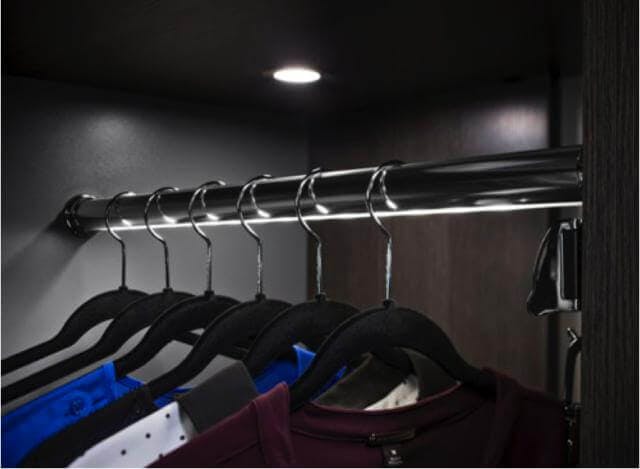 Pay attention to the wattage of LED lights since they come in many different power configurations. LED lights that are around 3 watts are high intensity and are suitable for those who want a personal wardrobe showcase of sorts. Lower 1-2 watt LED bulbs provide just enough ambience to look beautiful and not be intrusive.
The Finish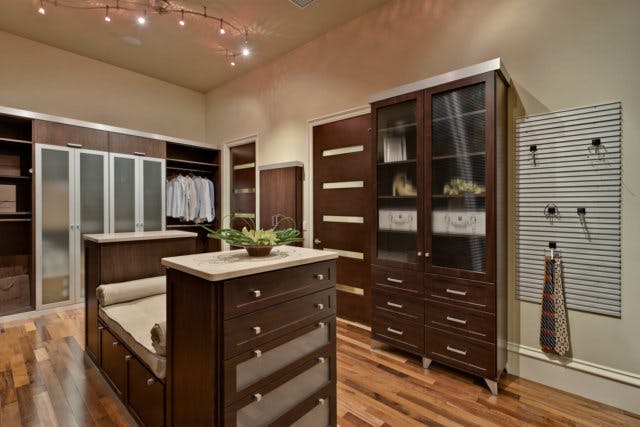 Lastly, don't forget to keep your closet finish in mind as you decide; the brightness of your lights can complement or clash with your closet's materials and walls of the space. For dark colors, go brighter. For bright colors, go softer.