Closet Factory Website Offers New Ways to Design a Closet
Take a fresh look at closet organizers with our new and improved website! We know that this is where you come first, to discover better storage systems for your home. The website was recently expanded and revamped just for you, making it even easier to explore the possibilities of a custom closet system. And while we're known for wardrobe closets, don't miss the great solutions we have for every area of the house.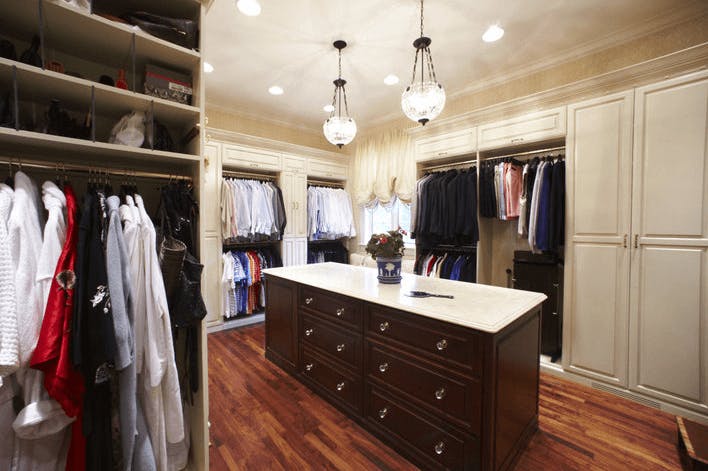 Here is a sampling of Closet Factory's exciting new features:
Expanded Photo Galleries—our large collection of finished projects include examples of custom closets, home offices, entertainment centers, laundry rooms, garages, man caves, wall beds, wall units, pantries and more.
Design Board—a brand new pinning tool you won't find anywhere else! While browsing through the hundreds of completed projects, accessories, embellishments, finishes and materials, you can pin the ones you like to your design board. Then you can print it, share it or save it for future reference.
Closet Factory Blog—take advantage of expert advice, tips and news about the best in closet and storage solutions. Our blog is updated regularly; subscribe via RSS and don't miss a thing.
Cool New Design—you'll like the bright new design that's modern and uncluttered. (Just like our closets!). We've made it easier to find the products you are looking for. Lots of new information has been added to every product; we also provide great detail on our design process, each of our locations and what to expect during installation.
Organizational Tips and Ideas—we want to help you get and stay organized, whether you have just one or multiple closet systems. Check our Organizational Projects page, which contains lots of DIY ideas and expert advice to help you improve your organization and enhance every room of your home.
We want you to get the most from our website. Please comment below and tell us what you think.