Closet Factory Designers Make More Than Closets, We Make Connections with Our Clients
Recently, Closet Factory designers across the country pulled in more than 40 design awards from Houzz.com, the online community for the design, construction, and home improvement industries. Sure, the recognition was nice, but more than accolades, the acknowledgement reinforced Closet Factory's mission to be the leading authority of custom storage solutions completely designed around our clients' lifestyle and sense of aesthetics.
However, even more important for Closet Factory was how many multiple design awards we won from single offices. From Denver to Richmond and from Phoenix to Ft. Lauderdale, Closet Factory had several instances of multiple designers winning from a single location, illustrating why our design professionals are considered the best trained designers in the industry.
All Closet Factory designers emphasize collaboration, and are expert at producing closet designs that are as beautiful as they are functional.
Closet Factory's Academy Teaches Design Perfection
All of Closet Factory's designers must complete a thorough and ongoing training coordinated through the company's proprietary curriculum of courses called "Closet Factory Academy." Through the Academy, Closet Factory designers learn everything there is to know about designing the perfect custom closet for their clients. Each designer must pass written examinations, and the training is ongoing. Courses include how to draw and create any type of closet or storage solution, how to master a working knowledge of building materials, finishes, and design styles, and how to provide responsive customer service.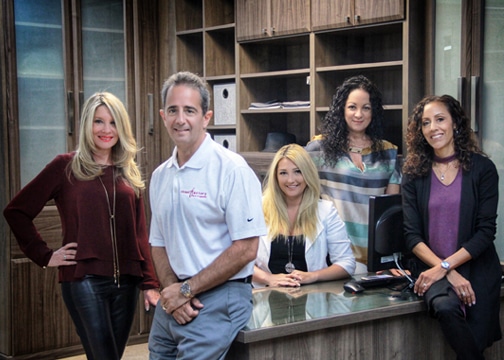 Closet Factory's Personalized Design Process
Homeowners wanting to add a custom closet simply contact one of our offices to schedule a free consultation with one of our designers. After that, one of our star designers will come directly to you, sit down with you, and get to know you a little, discussing your needs, your vision, and your design aesthetics. All Closet Factory designers emphasize collaboration, and are expert at producing closet designs that are as beautiful as they are functional. Our professional designers literally have hundreds of years combined experience providing guidance, collaborative consultation, customized designs that breathe new energy and organization into your home.
Closet Factory's Free Consultation Includes:
An analysis of your home and room where you want to install a custom closet.

A game plan for how to get the most out of your new custom closet.

On-point case studies of how others successfully installed custom closets to improve their homes.

Idea books that are filled with great designs, photos, and sample tear sheets to get your creative juices flowing and help you narrow down the specific closet styles and designs designed just for you.

A complete presentation of materials, finishes, and hardware that you can touch and feel to envision a style that aesthetically integrates your new closet into your home.
Once you have decided to move forward, your designer will ensure that all manufacturing and special-order materials are filled correctly and on time. Finally, your designer will track and coordinate all aspects of the installation process, following every detail and stage of the project.
By Vincent Aviani