Closet Design Ideas: Mix & Match Drawer Hardware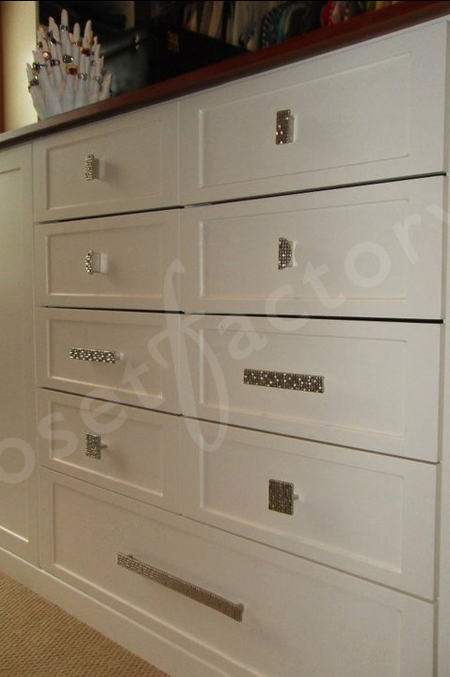 Master Closet Island Featuring Custom Brushed Nickel Knobs and Handles
Mix and matching drawer handle hardware is one of my favorite design ideas. It is also an inexpensive way to modernize your custom closet or cabinetry design, and a great way to add your own unique touch. Check out these pictures featuring a beautiful master closet with brushed nickel hardware designed by Senior Designer Laurie Miller of Closet Factory Boston. When I asked her about this mix and match design trend she had this to say, "It's just like jewelry, you don't want everything to be too matchy-matchy.  I collaborated with the client and suggested using different knobs or handles to create a unique design that not only looks stunning, but also brings out the personal style of the client." This master closet design is made with our popular ivory melamine material and gives the built-in appearance of a painted wood design.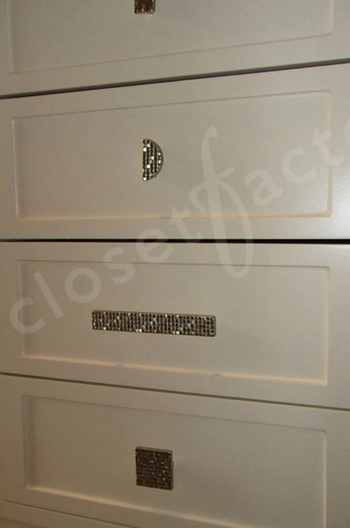 Close Up Of Drawer Hardware: Notice how the textured handles almost look like rhinestones?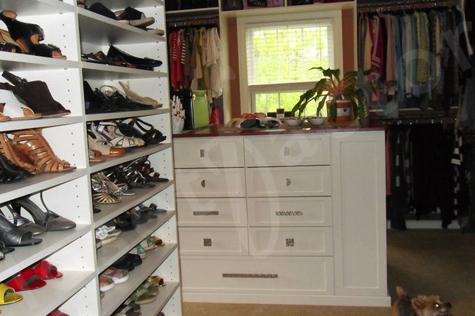 Wide Shot of the Master Closet Design
Because all of our designs are completely custom, our clients have an unlimited amount of hardware choices and design elements to choose from in order to fit your personal aesthetic. Here is another example of the mix & match handle trend on a bedroom wall unit designed by Laurie Miller.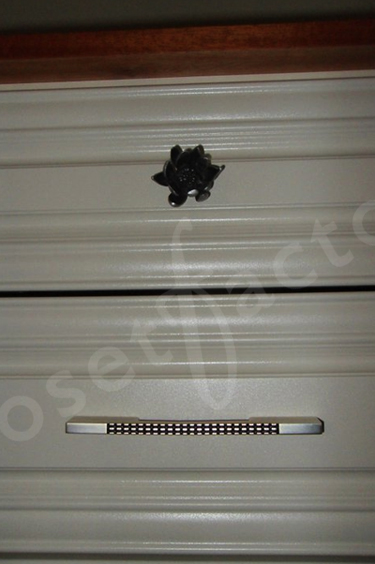 Unique Flower Knob and Handle Combination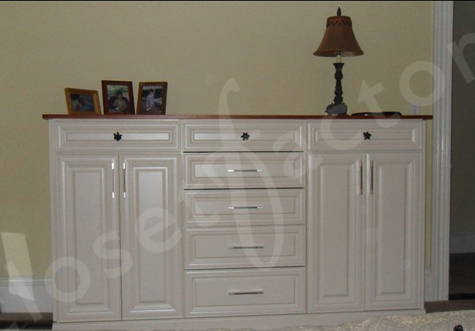 Ivory Built-in Bedroom Unit with a Mahogany Veneer Clear Top
When requesting a free design consultation, a closet designer will visit your home, assess your storage needs, budget, and personal style to create a custom design that works for you. For more design ideas check out these following links:
5 Elements That Add A Modern Look To Your Custom Closet Design