Built-in Cabinets Are Back!
Rediscover stylish storage with custom wall units: built-in cabinets, bookshelves and dressers.
Does your home have built-in furniture? You're lucky! Commonly found in homes from the 19th century up through the 1960s, built-in furniture offered homeowners precious space for linens, dinnerware, books and other essentials. Many vintage homes boast built-ins, from butler's pantries to simple bookshelves. Today, after a decades-long absence, built-ins are making a comeback in home design in a big way. (Custom wall units are the second most-requested project type for Closet Factory, next to closets.)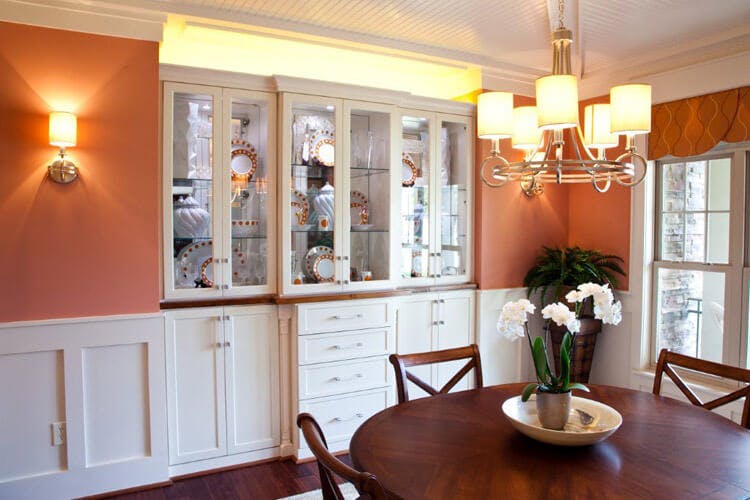 If you are fortunate enough to own a home with built-ins, you know how much storage and aesthetic appeal they add to any area. If you don't have built-in furniture it might be time to consider the advantages and possibilities.
Advantages of built-in furniture
Everything from a small "phone nook" near the kitchen with a drawer for the phone book to grand dining room china cabinets and sideboards of mahogany and marble were integral features of older homes; they provided extremely practical storage space within a relatively small footprint.
On the surface, built-ins seem like any other kind of furniture. But a closer study reveals many distinct advantages. Consider the following features of built-ins, which are often priced comparably to non-custom store-bought pieces: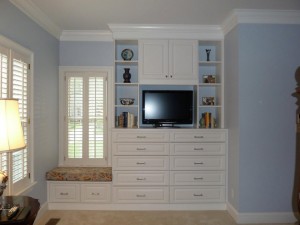 Efficient use of space. Because they are by definition built directly into a wall, built-ins add very little additional bulk to a room. Often you will have an alcove or other architectural "void" where a built-in uses no extra space at all.
Customized for all spaces and dimensions. Freestanding, commercially made furniture seldom fits an area just right. Built-ins are made to measure and designed to fit wherever you need them to.
Seamless integration into home design. Built-ins are prized for their ability to both blend in and enhance the architecture. They often incorporate similar elements such as wainscoting, crown molding, paneling, hardware and baseboards for a sense of timelessness and flow.
Where to put built-ins
The beauty of built-ins is that they work almost anywhere. Here are some areas and uses to consider:
Dining Rooms: While most kitchens already have built-in cabinetry, dining rooms often have two or three bare walls. Ideal built-in cabinetry here includes a china cabinet or sideboard.
Bathrooms: Built-in cabinets and shelves often fit perfectly above the toilet to house towels and bathroom supplies.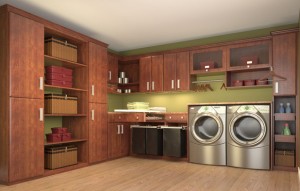 Bedrooms: We often call our built-ins "wall units" because of the efficient way they make use of empty wall space. Create a series of built-ins to form a bedroom closet or a complete study area with desk, drawers and bookshelves.
Entryways: Entryways are perfect for display built-ins, using open shelves with a cabinet underneath. Another practical idea is to have a great-looking "hall tree" with space for shoes, backpacks and outerwear.
Laundry Rooms: Some laundry rooms come with a few wall-hanging cabinets—and that's it. You may have room for a complete wall unit that could allow much of your outdoor storage to come indoors.
Mudrooms: Built-in storage areas for outdoor gear can be designed near a front or back door, using very little space.
Guestrooms: One of the hottest areas in built-ins are wall beds. Often housed with additional shelving and cabinets, wall beds can turn a home office into a guest room, and vice versa.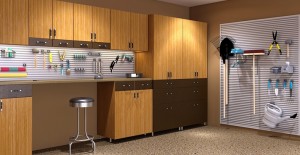 Living/Family Rooms: Built-in home theatre and entertainment centers present a huge variety of storage and display options for this important family hub. Design it either to show off or conceal all of your media equipment, keeping in mind that this built-in will be the focal point of the entire room.
Garages: This is one of the best areas for built-ins! Line roomy floorstanding cabinets on both sides of a garage, with a generous-sized workbench at the end. You can even run shelving above and below windows.
See how much storage and style built-ins can add to any room in a home. Make an appointment with your local Closet Factory designer to get some recommendations.