4 Reasons Floor Based Closet Systems Are Superior To Wall Hung
Which closet system is better, floor based or wall hung?
This question does not come up as often as it once did because floor based closet systems have become the standard in custom closets these days. However, this was not always the case.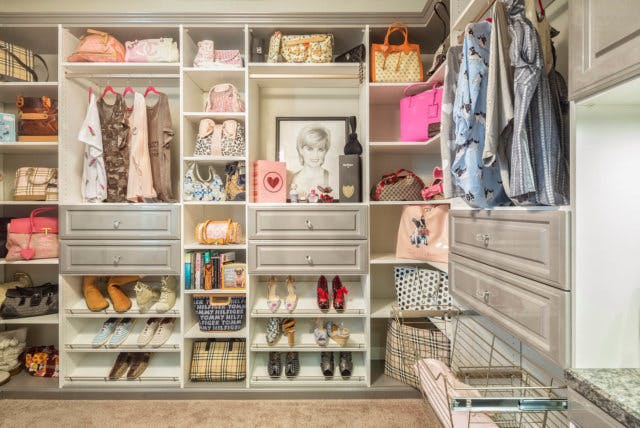 Most of the closet companies that specialized in the wall hung system now offer floor based closet systems too.
Here are the main reasons floor based has outshined wall hung in our industry.
A Built-In Original Look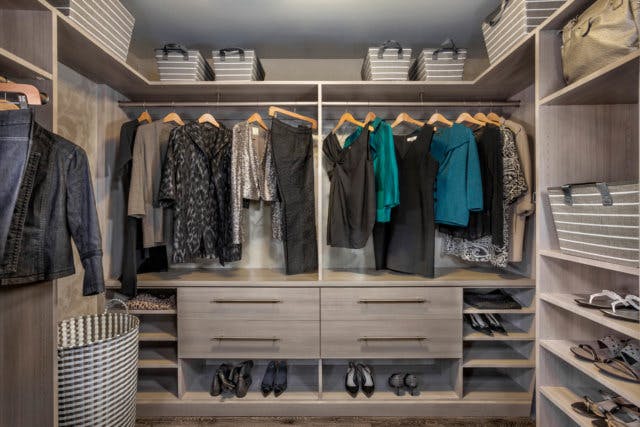 When the panels, the uprights used to create the sections, start at the floor then the closet system has finishing options a wall hang system does not.
A favorite treatment for the floor-based systems is to include embellishments or cabinetry looking features such as base molding, continuous kick plates or recessed toe kicks.
Flexibility Is An Asset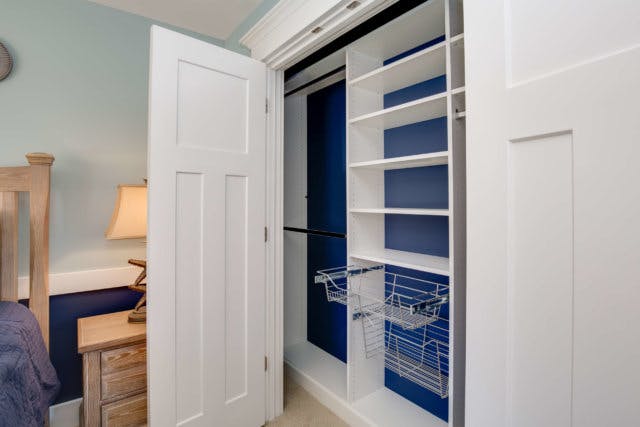 Wall hung panel dividers do not go the floor and are missing about 3 feet of the panel at the base of the closet system. This means that you can't easily change the rod sections into other popular type sections such as shelving, baskets or drawers down the road.
Owners of this kind of system have very limited flexibility if their needs change in the future.
Deeper Shelving Depths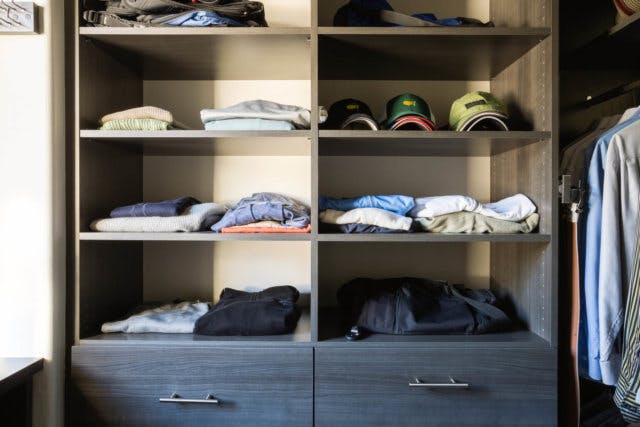 Wall hung closet systems generally have 14" deep shelving and framework. Sure, some items fit fine on this depth, but many other items are better suited to deeper material such as folded sweaters, large handbags, linens, sweats and many other everyday storage items.
No Height Restrictions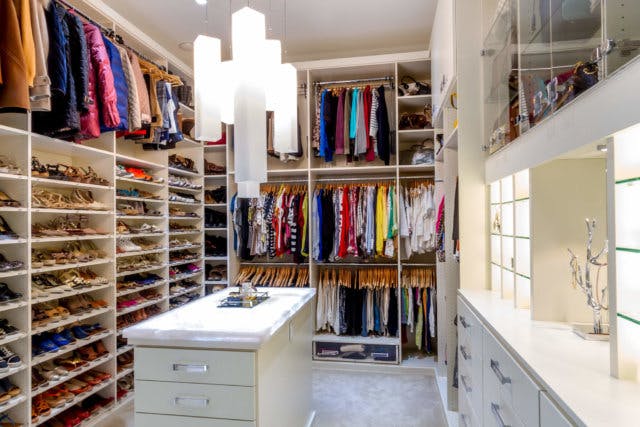 Many architects, builders and contractors are building homes and closet spaces with tall ceilings these days. It's no longer uncommon to find 10-foot ceilings included in new homes and not just for style, but so that maximum storage space can be achieved as well.
Simply More Options With Floor Based Closets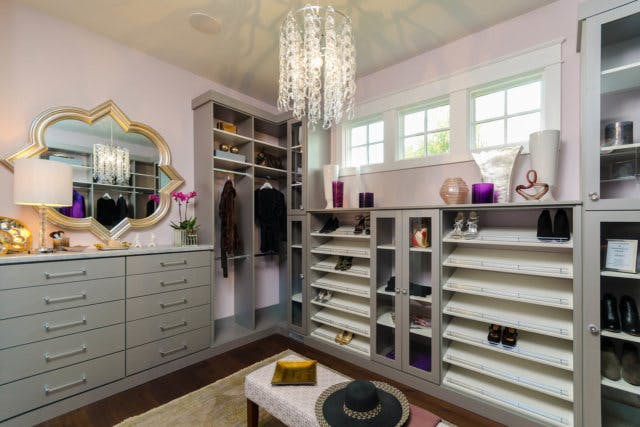 My advice is to purchase floor based so that your closet has as many options as possible! Best to have it suit your needs now, and in the future. Wall hung systems simply do not have the design or style options suitable to today's lifestyle.