Combine Woodworking And Technology Into A Career
Every location has a factory where all the custom manufacturing and woodworking takes place. Therefore, we need individuals who want to learn how to operate state-of-the-art equipment. This position unites technology and woodworking skill.
Most of our projects are made using the 32mm system and range from simple closet systems to ultra-custom cabinetry with custom finishes. Our factories manufacture individual designs. We do not create prefab systems, and our methods enable us to produce our systems efficiently and train workers to specialize in more than one area.
Custom storage systems are a booming industry, so we offer consistent year-round work. Each factory team member learns more than one station so they understand the entire process of making custom closets and cabinets. Whether you build drawers, operate a CNC panel saw or work in the custom finishing department; the variety of equipment and team mission of providing the highest quality products offers fun and challenges as you learn to master them all.
Machine operators are exposed to cut sheets, interact with our Installers, perform quality control duties and more. As each factory worker understands the inner workings of our various departments, they can carve out a path for potential advancement.
Shop Workers And Operations Staff
Join a team that
produces the best
When our customers purchase a system from us, they trust that we will deliver the quality and one-of-a-kind solution they associate with the Closet Factory brand. Therefore we look for employees that understand that every part of the process and every station is responsible for producing a perfect product. They don't need their manager or the owner to inspect the pieces because they already have.
The hours are consistent, and it's critical that everyone we hire reports to work, giving it their all. Large or small factories staff only the members they need, emphasizing that every employee valuable. For manufacturing to be at peak performance, each station must keep pace and flow like a well-oiled machine. Each team aims to have the highest quality projects cut and ready on schedule.
We are also a company that respects initiative and has an appreciation for those that wish to excel. Many of our people have contributed to our processes and performance with ideas of their own. We encourage self-starters to grow with the company and share their goals and aspirations with us. Many of our production managers and their staff started in the factory.
Find Jobs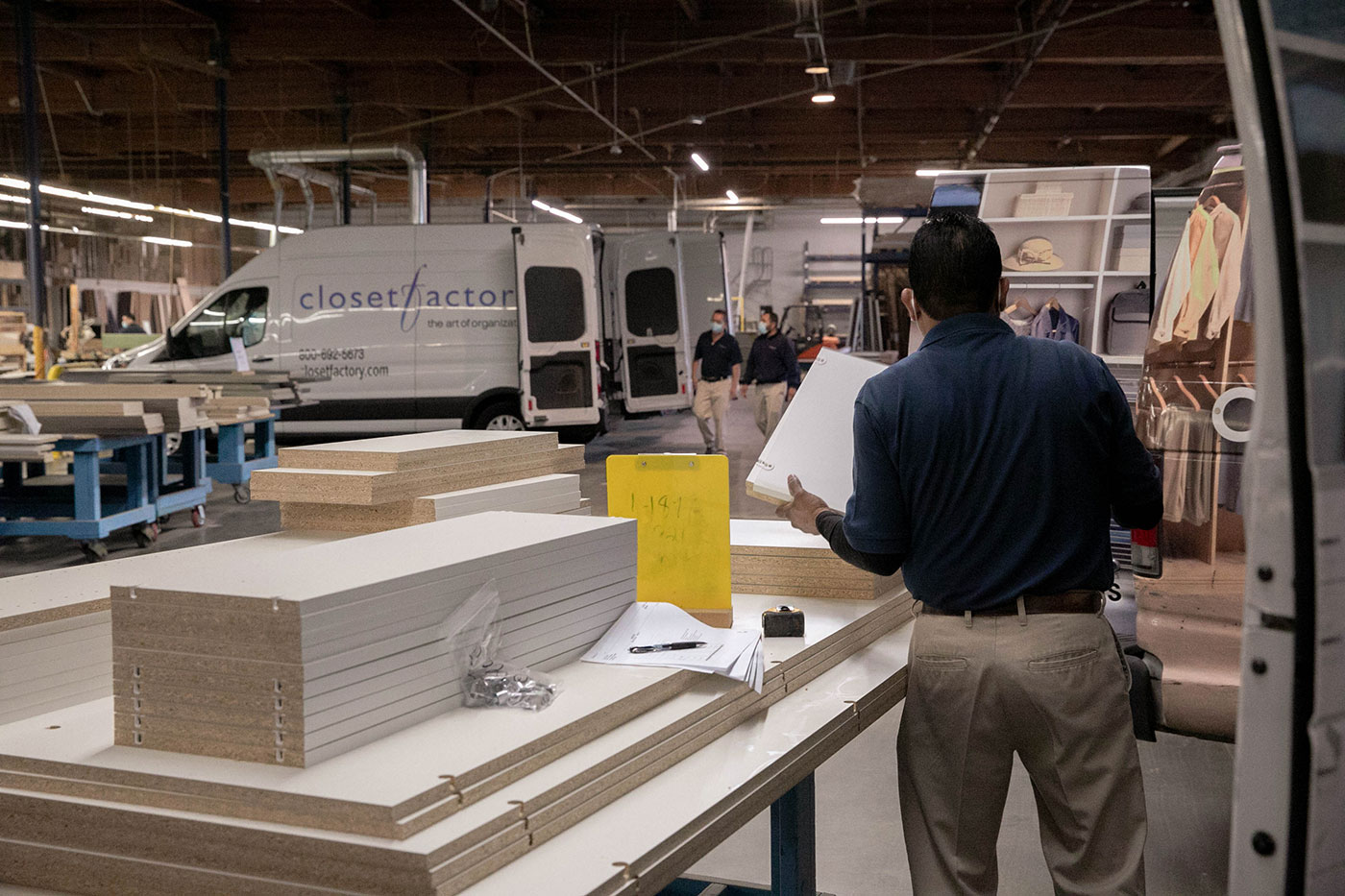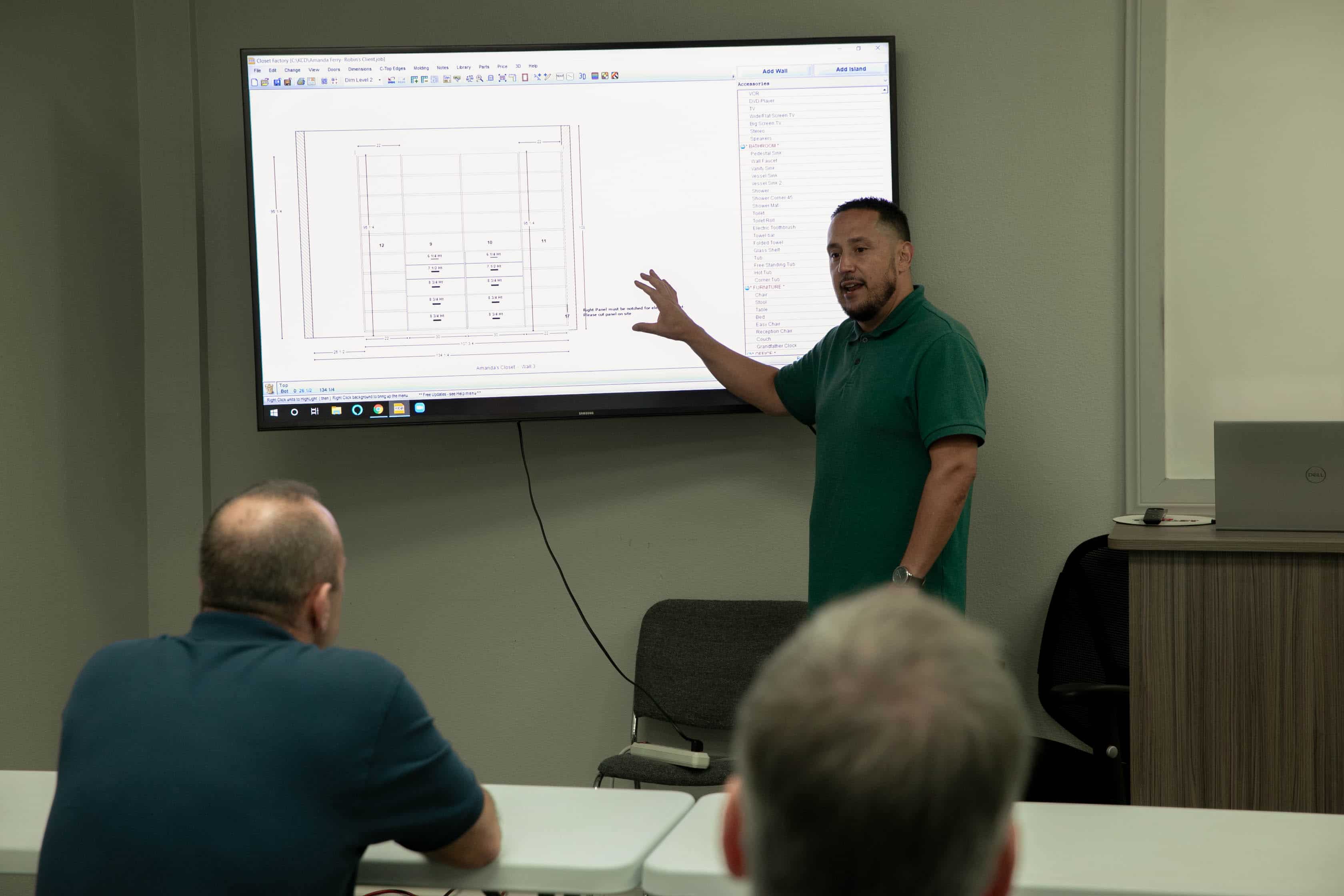 Learn about the
interview process
Interview Process:
Phone interview
In-person interview
People may be hired on the spot or called back with an offer
For operations and managers dress in business casual attire. For the machine operators, feel free to dress in your everyday or work clothes.
Example interview questions:
What is your experience working with hand tools?
Do you have any manufacturing or installation experience with 32mm cabinets?
Have you held a job that required you to work as a team with others?
Are you comfortable lifting 50 pounds?
Do you have any experience using a forklift?
We prefer you set an appointment to start the employment process; however, we do have applications in the office for those that stop by.
Apply Now