Stylish Closet Systems: How Style Creates Luxury to Match Your Home
It's one thing to have an organized closet and it's another to have one that is spectacularly beautiful.
It is very popular today for homeowners to treat their closets like they would any other room in the house, like bathrooms or kitchens. They incorporate a few organizational elements and have it styled and designed to match the décor of the home.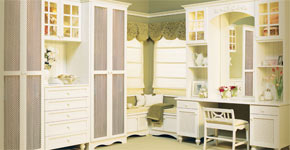 Imagine having your closet organizer created out of real-wood veneers and solid wood facings and stained to match the décor of your home. Imagine that it extends from floor to ceiling with crown molding trimming the upper reaches. Imagine etched glass framed in beautiful woods enclosing your mohair sweaters in the protective environment of a lighted cabinet.
Now imagine that the style of the closet matches your aesthetic desires to a tee!
Incorporating style into the closet is the latest trend in the closet industry. More and more offerings from custom closet companies like Closet Factory are meeting the needs of those who want to have a beautiful closet.
To give you a few examples of what "style" means in closet design, it's best to look at a few pictures. Below are brief descriptions of Closet Factory's Collections Series, each incorporating its own unique style.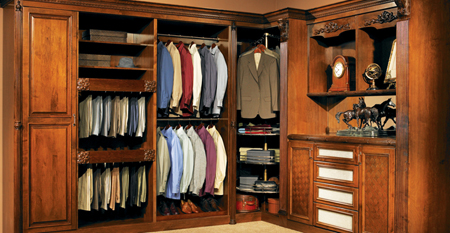 "European Classic" radiates a luxurious ambience by utilizing refined ornamental carvings on a strong foundation of broad columns and solid wood facings.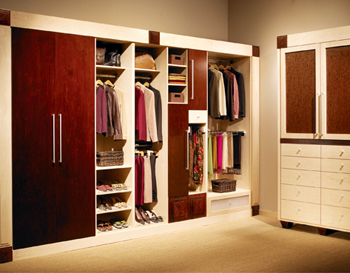 "Timeless Modern" tastefully blends cool geometry, chic materials and contemporary trimmings to stylishly eclipse its simple functionality.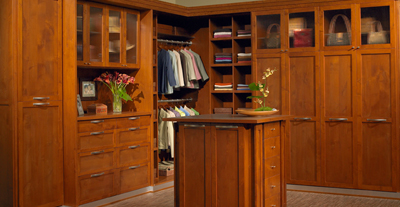 "Stylish Shaker" elegantly combines carefully crafted simplicity, strong balanced lines, earthy textures and natural woods for a warm welcome home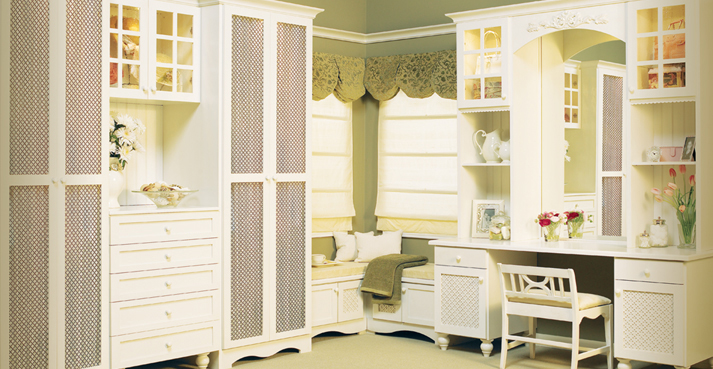 "English Cottage" lovingly arranges soft curves, delicate arches, and creamy hues into a personal oasis, providing sanctuary from the outside world.
You can visit the Closet Factory website to view pictures of The Collections for a better understanding of closet style. Or experience style first-hand by arranging for a personalized design consultation to discover the style and design that will suit you perfectly!