7 Easy Steps to a Welcoming Guest Room
An old friend from out of town is on the way, or maybe a family member has come to visit for a few days. You're eager to pull out that wall bed you have in your home office and put it to good use.
But simply yanking down the bed and shaking off the dust isn't enough. Your flex room will no doubt need a little work done before it is clean, comfortable and inviting.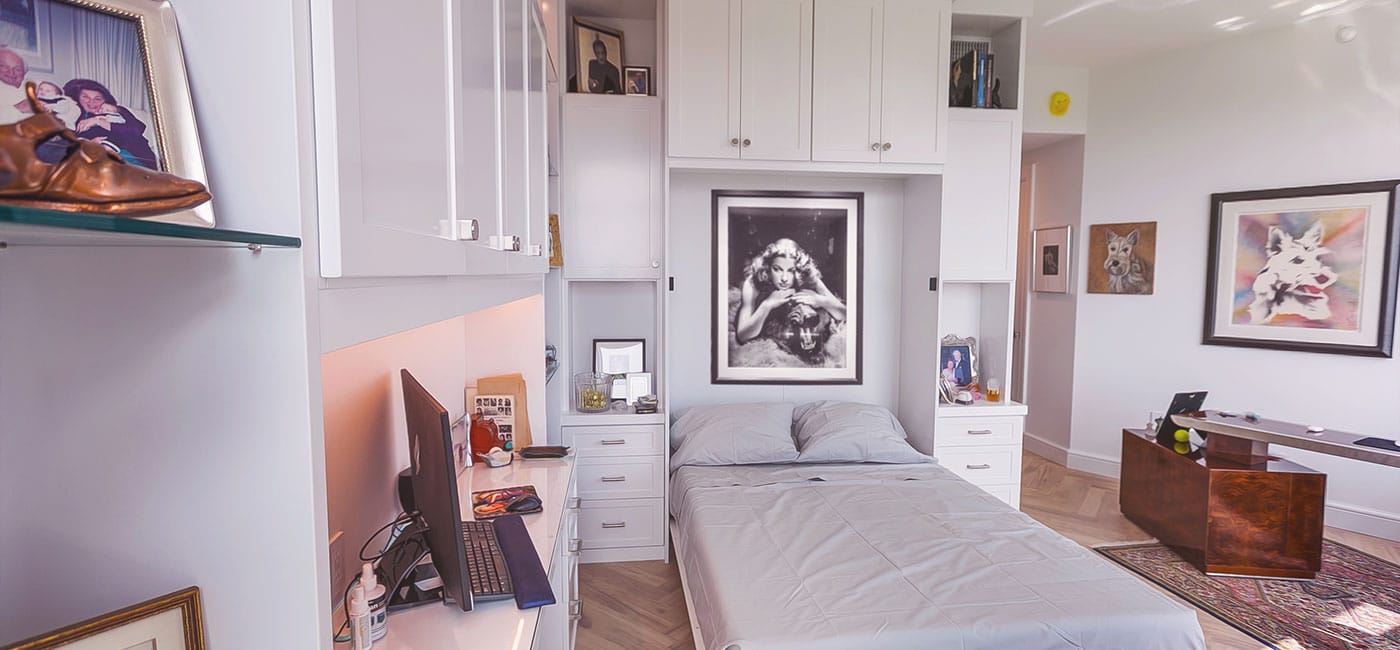 Here are seven steps to make your guest feel right at home:
1. Clear out the Clutter
Whether your guest room doubles as a home office, craft room or playroom, be sure to clear the personal clutter before your guest arrives. Don't forget the tops of the dresser, nightstand or desk.
2. Freshen Up
Vacuum or mop, dust and place freshly washed linens on the bed. Add a vase of fresh flowers to the room for color and fragrance.
3. Splurge on Bedding
Don't use your old unwanted sheets or ratty blankets in the guest room. Splurge! Purchase great bedding specifically for use in the guest room. Make the bed as comfortable as possible with a plush comforter, extra pillows and a quality mattress. Have fun with throw pillows in colors and styles your guest likes best. Consider using an ottoman or window seat to store extra blankets.
4. Bedside Lighting
Bedside lighting is great for creating a comfortable ambiance and also for the avid night time reader. Make sure you have at least one bedside lamp and that it works properly.
Adjustable wall lamps are ideal because they are space savers and make lighting easily accessible from a wall bed.
5. Create Storage Space
Empty out drawers and closet space so your guest will have a place to store clothes and valuables. Resist the urge to fill up your guest room with your own old clothes and mementos.
6. Add a Personal Touch
If your visitor is a family member or close friend, stir up some old memories and make them feel even more at home by putting up a picture or two with them in it. Find a picture from summer camp when you both learned to swim or Christmas dinner 1995, put it in a nice frame and place it on the dresser or nightstand.
7. Create a Welcome Basket
Personal gift baskets delight every one of us. Your basket could include small items to help them feel more at ease such as bottled water, sweets and snacks, magazines, small packages of common over the counter medicines, a list of interesting things to do in the area and a souvenir or special gift from you.