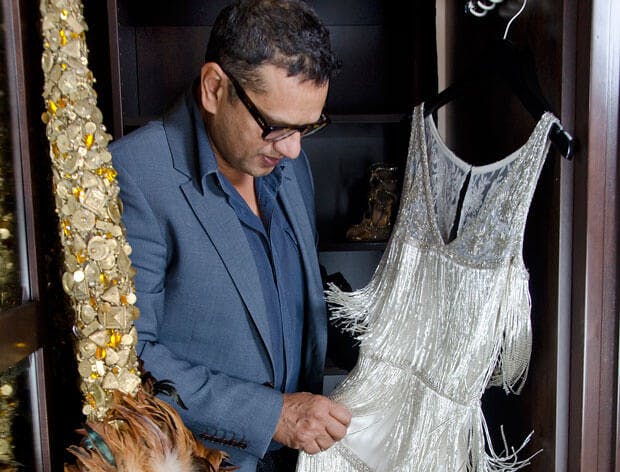 Glamorous Dressing Room Highlights


Naeem's Style
Espresso melamine with stained wood doors and drawer fronts, plus crown and base moulding to match. Upright panels are doubled in thickness to add a masculine touch.


Naeem's Style
Brushed chrome rods were used to add contrast. Personalized adjustability allows the interior of the panels to have minimal 32 mm holes so they are not visible.


Naeem's Style
Dovetail drawer boxes made from maple wood with a clear satin finish add a touch of old world elegance.


Naeem's Style
Sliding Synergy belt racks were selected for their versatility. The rack allows for multiple hanging garments to be temporarily placed for viewing.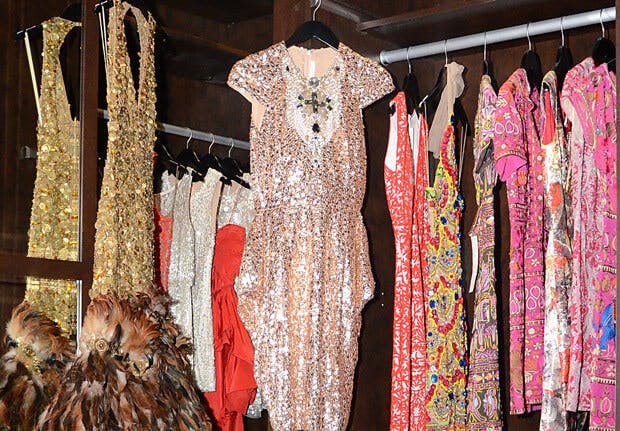 Naeem's Style
Synergy hooks are mounted on the sides of open panels to hang gowns and dresses for quick viewing.


Naeem's Style
Synergy Elite valet rods allow multiple items to be pulled and set aside as a group. That allows convenience when preparing to pack archived pieces for transport.


Naeem's Style
Swarovski crystal knobs adorn the drawers adding a bit of glamour to the overall style of the closet.


Naeem's Style
Square surface lights were mounted to the bottom of the top shelf. The lights add an extra touch of glamour when the glow glistens off the garment's embellishments.
---
Like Naeem Khan, our designers will create the right organizational solution for your closets. Glamorous dresses, shoes, accessories and handbags – the perfect design will accommodate it all!