Happy Valentine's Day From Closet Factory!

Why A Custom Closet Is The Best Valentine's Gift In The World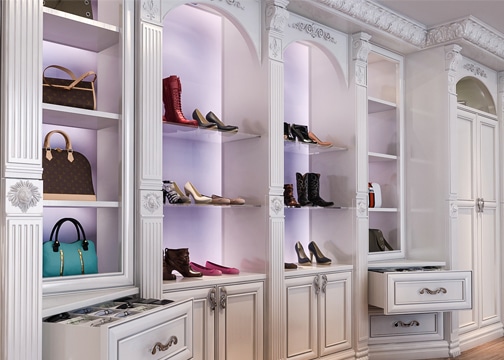 Love is in the air, can you feel it? After all this is the week we celebrate Valentine's Day, and the time to acknowledge those people in our life that we love, and for whom we have passion. From grammar school classmates to seasoned couples in their golden years, Valentine's Day is also the day to exchange gifts as symbols of love and admiration. Of course, most of these gifts take the form of chocolates, flowers, romantic dinners or even jewelry. However, Closet Factory also appreciates Valentine's Day, and believes there is no better gift of love than a beautiful, custom closet, designed just for the person you love. After all, closets are some of the most personal spaces in the home. Not only do closets hold our clothes, shoes and accessories, they are places where we can express our personalities and showcase our valuable wardrobe.
Closets not only hold our clothes, shoes, and accessories, they are places where we can express our personalities and showcase our valuable wardrobe. 
Just think about how much your partner will appreciate a new Valentine's Day closet to display and organize his or her very special suits, shoes, handbags, or even sunglasses. Because Closet Factory doesn't believe in "one size fits all" storage solutions, a new closet will be providing something else that's very special – the opportunity to collaborate with a professional designer who will help create a closet design that is made just for you! From layout and finishes that match your personal décor to velvet drawer inserts and LED lighting to highlight your own style. It's sweeter than a box of chocolates.
Presenting a New Custom Closet To Your Sweetheart Is Nothing New…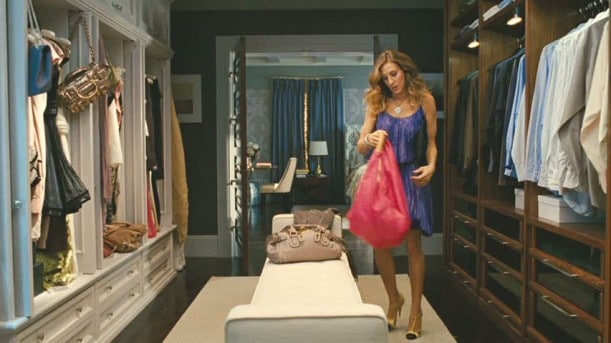 Actually, presenting a new custom closet to your loved one isn't really that unusual. There is a famous scene in the 2010 movie,  "Sex and the City 2" where Mr. Big presents his fiancé, Carrie Bradshaw, with a gorgeous, new, custom closet. The clothing obsessed New Yorker swoons. End scene and cue audience envy.
We love closets, and completely understand Carrie's reaction. After all closets protect, display, and showcase our wardrobe in ways that can give us power. And this is no trivial matter.
Make this Valentine's Day the best ever by scheduling a free, no obligation design consultation today!
Happy Valentines from Closet Factory!
By Vincent Aviani