Why Wood Veneer Is One Of The Boldest Design Choices You Can Make
Wood veneer has been around for a long time, and can be found in our furniture and throughout our homes. But what is it exactly?
Veneer, in its simplest sense, is an actual wood from actual trees that has been thinly sliced and applied to a stable base. It has long been a popular material when it comes to building cabinets and shelves because of its natural appearance, strength and density.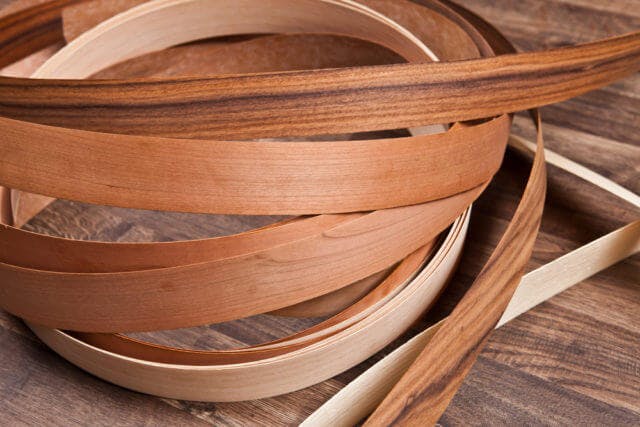 For the most part, melamine – especially white melamine – has been the more popular choice when it comes to home improvement projects, due to its availability, affordability, and clean look. Wood veneer, on the other hand, provides a stylish alternative for those who want to transform their homes in bold way.
Wood veneer finishes can make any room of your home feel like a prized work of art, all while keeping your project under budget. They're also a beautiful representation of sustainability and green design.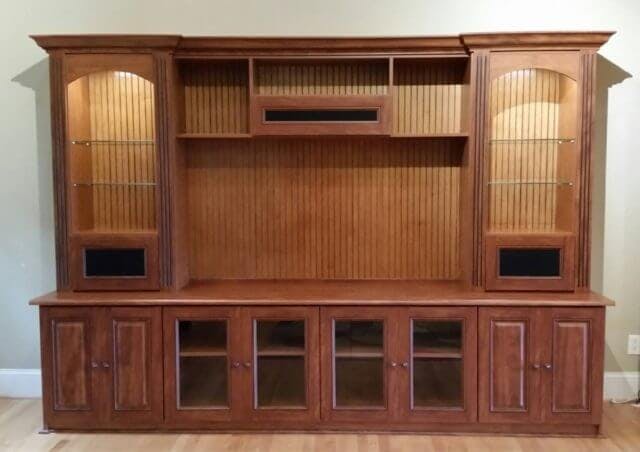 Photo: Michael Pail, Closet Factory Raleigh
For instance, this entertainment center is comprised of a cherry wood veneer finish – a wood that was harvested from a sustainable forest and fused to a plywood core made of completely recycled and recovered materials. Not only does it maintain a rich, majestic look, but it manages to seamlessly flow with the rest of the home's modern décor.
In addition, wood veneer is a quality finish that lasts an incredibly long time. The surfaces are resistant to seasonal changes and won't expand or contract with temperature fluctuations, because the veneer itself is attached to a stable substrate. This creates a wide range of possibilities in terms of custom storage designs. Not to mention, something as luxurious as a wood veneer walk-in closet is sure to increase the value of your home.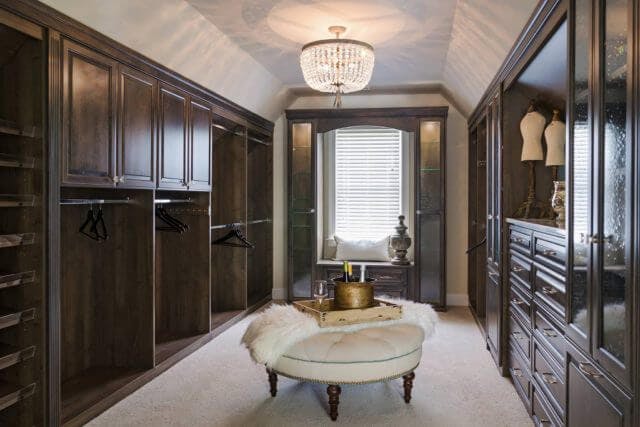 Photo: Bryan Mueller, Closet Factory Richmond
In the end, whatever choice you make is sure to be a good one, but if you're looking for a finish that is eco-friendly and adds a unique flair to your home, than go with a wood veneer design.