Whole House Makeover Showcases Closet Factory's Design Expertise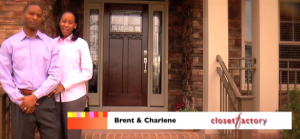 When it comes to whole house organization, Closet Factory in Hampton Roads truly steals the show. In fact, the show it stole recently was the annual Homearama, with a custom home showcasing 22 distinct storage solutions designed by Closet Factory. The Organizational Home garnered the Critic's Choice gold award that year. Soon after the event, a young working couple purchased the home and it was a dream come true.

"When we first started looking for a home we created a wish list," Charlene says. "None of the homes had it all." She and her husband Brent were taken by the high level of customization and storage capacity of The Organizational Home. In the video they provide details on some of the 22 distinct storage solutions that were built into their home including a master closet, a homework area and much more.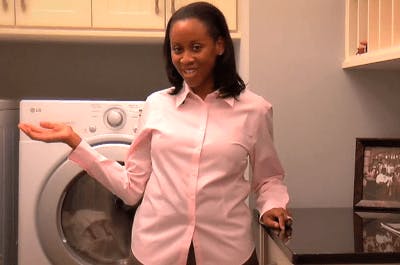 Here are some highlights:
• Mudroom—the home's first defense against clutter. Closet Factory created storage for outerwear as well as an area for laundry and ironing.
• Sitting room—Brent, Charlene and their children spend a lot of time in this room, which now features a built-in bank of cabinets for all kinds of storage. Made with a stylish beadboard in antique white and decorative hardware, the wall unit looks completely at home within the room.
• Library/Study—the room of choice for Brent, who uses this well-organized and beautiful space for computer work, reading and of course the important stuff: keeping up with his favorite sports teams.
What organizational ideas can you use in your own home?
Bring us in for your closet and while we are there we can measure all of your other organizationally challenged spaces! Call for a free appointment (800) 838-7995.