Ways You Can (Finally) Take Control Of That Messy Garage
What do most families do when they have clutter in the home that they want to get rid of? They shove it in their already messy garage!
If you open the garage door of the modern family, chances are you'll find an assortment of things such as old furniture, sports equipment, and gardening tools. Furthermore, they're always there in a way that makes it impossible to move around inside or grab something without other thing toppling over.
Sometimes, you just have to put your foot down and say enough is enough. It's time to take control of your garage. Here are some helpful ways you can do just that.
Do A Full Clean-Up
First things first, you'll need to decide what you want to keep and what you want gone. Ideally, you'll want to create four groups: to sell, to donate, to keep, and to trash. This is done so that you can see how much you garage space you actually have and how much of your belongings and can be put onto the walls and shelves.
Add A DIY Work Corner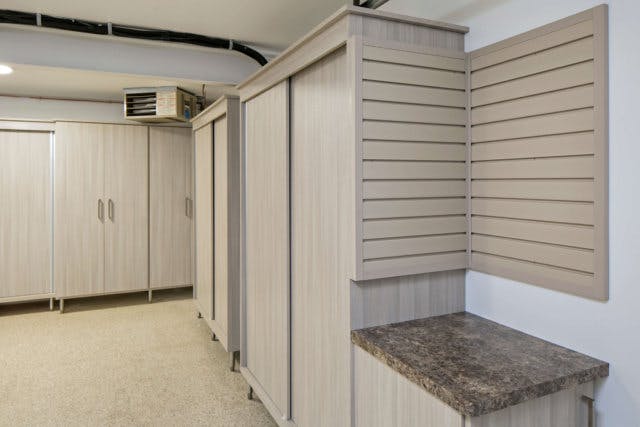 Nearly half of all homes in the U.S. use the garage as a place to work on home improvement projects. A corner slatwall will aid you greatly in keeping your tools easily visible. Overhead cabinets with doors and drawers are particularly useful if you want things to stay out of sight or you want to keep dangerous equipment away from children. In addition, if your messy garage isn't as big as you'd prefer, a movable tool cabinet is another optimal solution, adding some much-needed flexibility to the space.
If You're A Gardener…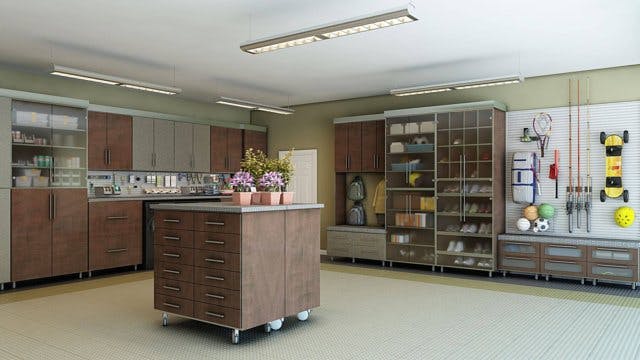 Use a wall system for tall gardening items such as rakes, hoes, and other tall items. The wall system should go on a side wall so that the tools don't stick out much. Hand gardening tools should be stored in wire or clear plastic bins for easy visibility. If there's any extra space, think about adding a potting bench with grow lights. Also, trowels and bub planters will look neat and organized on a pegboard.
For Miscellaneous Junk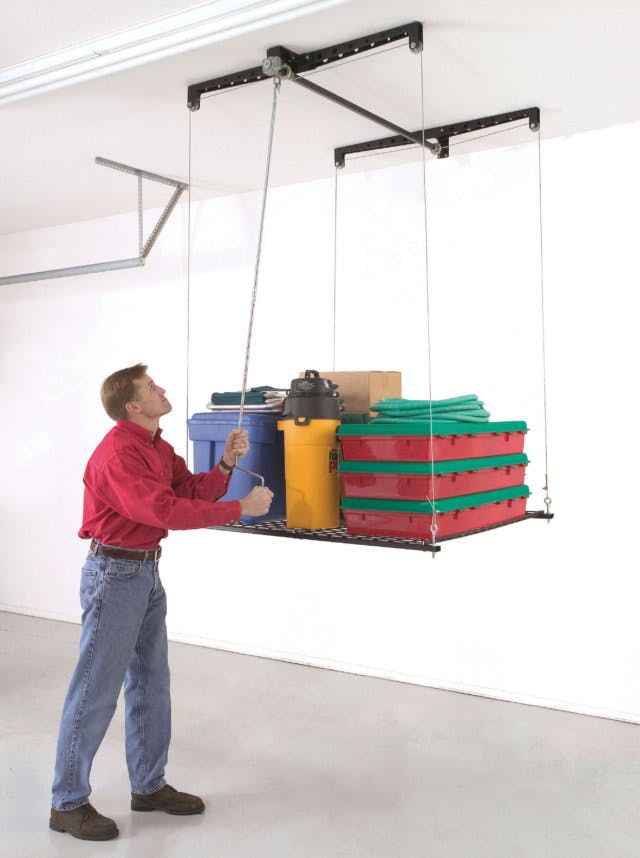 Since high and hard to reach places are becoming the new norm of storage for rarely used items like Christmas decorations, consider implementing a ceiling mounted shelf to store them. Clear plastic bins can hold more than one type of item, which makes them perfect for out-of-season clothes and old business records. For stuff you buy in bulk, keep them near the inner garage door to the house.
Transform your messy garage with custom cabinetry that's been designed around you. Find Out More