Walk-In Closets Rank No. 1 as Most Desired New Home Feature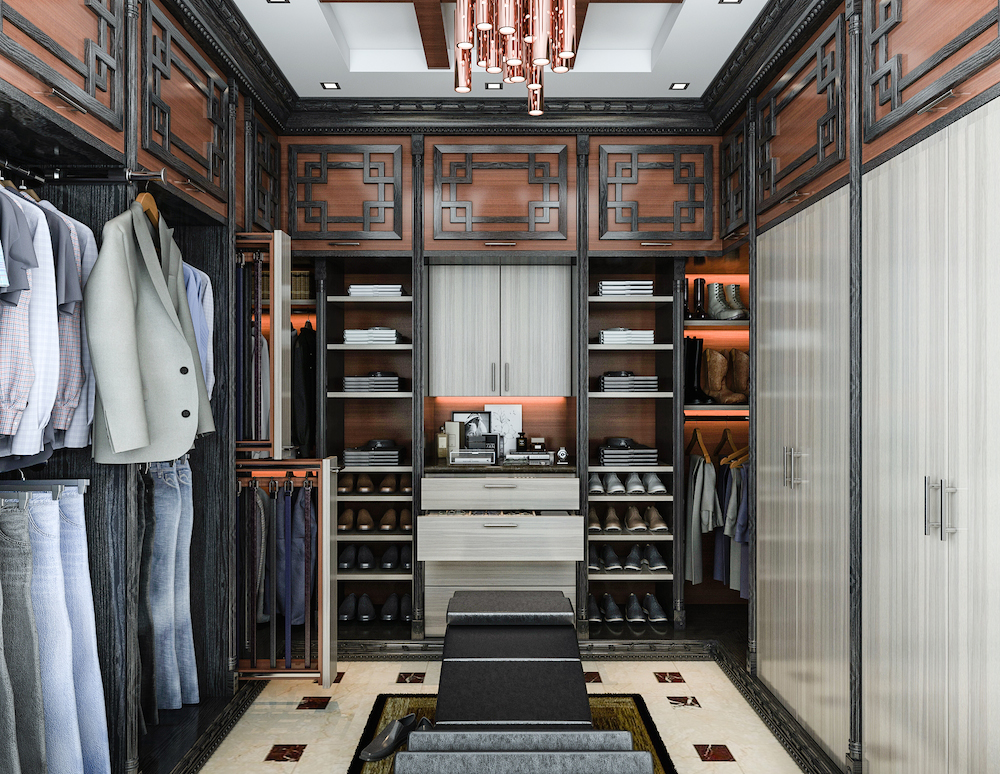 In post-recession times, builders are now focusing on installing pragmatic features to their homes that focus on organization and efficiency like a walk-in closet – in lieu of luxury items such as an outdoor kitchen. The National Association of Home Builders (NAHB) surveyed almost 400 builders to see which features they were most and least likely to include in their upcoming projects, and they presented the results at the January 2015 International Builders show. Stephen Melman, Director of Economic Services at the NAHB reported that ten years ago, developers were adding sunrooms and outdoor fireplaces but as for what's hot today, Melman replied, "Now we're talking about a closet. It's not sexy, but that's what people want."
Pre-recession features – like carpeting on the main-level of the house, Whirlpool tubs in the master bath and a two-story foyer – have been replaced by demand for custom closet organizers, laundry rooms, programmable thermostats and energy-efficient appliances. For today's homebuyers, efficiency is key, both of time and resources. "If a working couple is trying to get out of the house in the morning, they need a walk-in closet in the master bedroom. They need a laundry room that's well-lit and well-organized," Melman explains. He continues, "Nowadays, homebuyers prioritize organization, a clutter-free environment and being able to find their clothes over home luxuries. Buyers are more fixated on comfort and affordability, an example of the post-recession cultural shift toward pragmatism."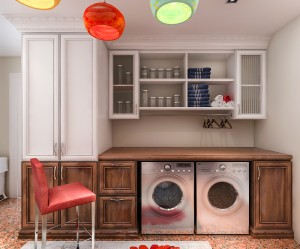 This is true, especially for the first time homebuyer, many of whom are millennials who prefer to pay a lower price instead of having fancy home features. Signaling that they want their days of quarters and laundromats to be over, the millennials surveyed cited their number one desired home feature to be a laundry room.
Despite being more practical, today's homebuyers are not settling for less, they just have different expectations now, and developers recognize the need to respond to them. Some of today's coveted features are still deluxe such as granite countertops, which were once considered high-end but find themselves standard in more homes than the cheaper laminate. Specialty rooms are also desirable, but now, instead of a family room, they've been replaced by a great room, which combines the functions of several living spaces like the family room, the living room and the study – rooms that are typically dedicated to family gatherings. Flex rooms have also become more common as families want a space to serve multi-purposes for a home office, a guest room or as an entertainment room.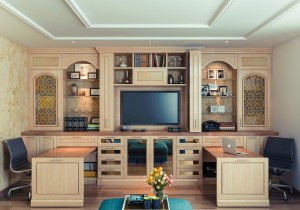 In communities, builders are swapping previously coveted communal features such as jogging and walking trails with the more desired two-car garage since the cost of the land is expensive and people prefer having a garage over a pretty place to walk. "People love their garages for storage space even if they don't put cars in them," Melman says. Other desirable features that will become perennial fixtures on homebuyers' preferred list are solar panels, which Melman predicts will be the next big thing as they become more affordable, and extra bedrooms for aging parents and boomerang children.
When it comes to features for new homes:
What's Hot:
1. Walk-in closets
2. Laundry room
3. Low-emission windows
4. Great room
5. Energy Star appliances
6. Energy Star windows
7. Ceiling 1st floor 9'
8. Two-car garage
9. Programmable thermostat
10. Granite countertop
What's Not:
1. Outdoor kitchen
2. Laminate countertop
3. Outdoor fireplace
4. Sunroom
5. Two-story family room
6. Media room
7. Two-story foyer
8. Walking/jogging trails
9. Whirlpool tub in master bath
10. Carpeting on main level