Tips To Live A Clutter Free Life With Children
Helping children develop organizational habits and clutter free routines early on in their lives is one of the best things that a parent can do for a child.
Keeping a house clutter free comes with many benefits. For instance, it'll be easier to clean up, giving you more time to do things that you enjoy. In addition, impromptu visits from family or friends won't make you want to scramble around the house trying to pick up your children's toys and messes.
While the task of keeping a home filled with children free of clutter can be daunting for some, it won't be as bad if your children are part of the organization team as well. Here are some tips that will enable you enjoy a clutter-free lifestyle together with your children.
Sorting papers from school
Every kid will bring home a bunch of papers, from quizzes and tests to worksheets and miscellaneous busy work. Somehow, these papers end up all around the house in piles, rolled up balls, and pieces. Create a paper distribution system where the children can sort papers that they might need later on down the line or those that they can unload and throw right away. This system ensures that your children stay on top of their schoolwork and creates a stress-free environment for everyone.
Storing all toys and electronics in the same area
In addition to papers, toys and electronics are also culprits that create clutter around the house. There's nothing more frustrating and painful than stepping on a Lego piece. Minimize clutter and damage to your feet by designating drawer or cabinet space to store all toys and board games. Create a designated charging area for those Kindles, iPads, and game controllers. Sticking to this routine lets you know where everything is anytime you need something.
Creating a mudroom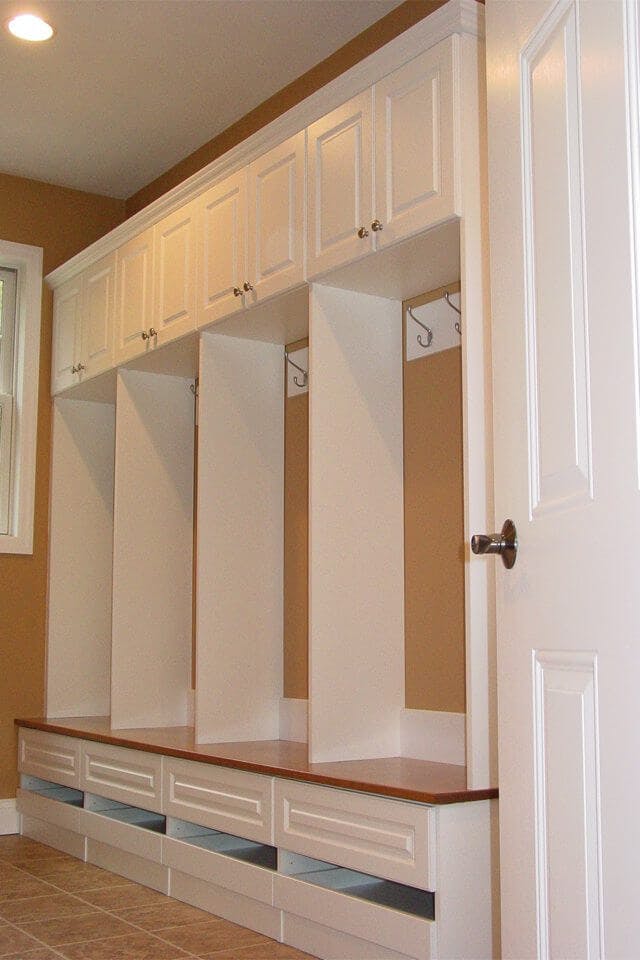 Shoes, jackets, backpacks, and lunch bags are what are considered to be "traveling" items. They're constantly on the move whether it's outside or around the house, making it easy for them to be misplaced or left in random areas. By creating a custom mudroom near your front door, you are creating a "trap" that "ensnares" your children's belongings, preventing them from ever setting foot inside your room (until they're needed of course!). Simple mudrooms can be made with hooks for coats, benches to sit on to take off shoes and boots, and cubbies to store backpacks and other equipment.
Designating go-to areas
There should be no confusion as to where something should go or not. Take the time to show your children a variety of items and their respective locations. For example, iPads go in the charging area, puzzles go in the drawer in the closet, underwear goes in the third drawer from the bottom, etc. Your children should never have to ask where something goes. It should become instinctual.
Monitoring your now clutter free home
Despite your best efforts, clutter will always find a way to make itself visible to you. Even if you and your children are doing a decent job following all the good practices and routines that you've set up, you'll inevitably end up finding something somewhere that it doesn't belong. Make sure to take a long hard look at your house from time to time and create new strategies for keeping it clutter free.
Do you have special ways to tackle clutter with your children? Leave your ideas in the comments section below!
Transform your kid's bedroom with a custom closet, wall unit or homework station. Find out more.