How to Style Your Custom Wall Unit (Stylishly)
A custom wall unit or bookcase with multiple books, accessories, picture frames, and knickknacks can do wonders for an empty space.
It can make a room feel cozy and warm by filling a space and creating interest. Bookcases and wall units have the power to show off a whole variety of things, including your interests, passions, and family.
In addition, your space can feel even more grandiose and beautiful, and this can be done with any kind of budget.
Believe it or not, there are techniques to creating an amazing looking wall unit, and it all starts with proper placement and spacing of accessories.
Create Depth to the Space
One effective design style for taking your wall units to the next level is to organize your accessories in a way that there is a front layer and a back layer. For example, you could have a picture frame with a beautiful picture of the family in the back and a couple of stacked books along with a small plant on top in front of it to give the unit depth. This creates an appropriate balance of small and large items on a shelf and is an aesthetically pleasing arrangement.

Contrast Custom Wall Unit Colors
A custom wall unit can feel boring if the backing is the same color as the unit. A contrast in colors will make your shelf items even more eye-catching than before. In addition, this will give a subtle stylish vibe to all items that you place on the unit.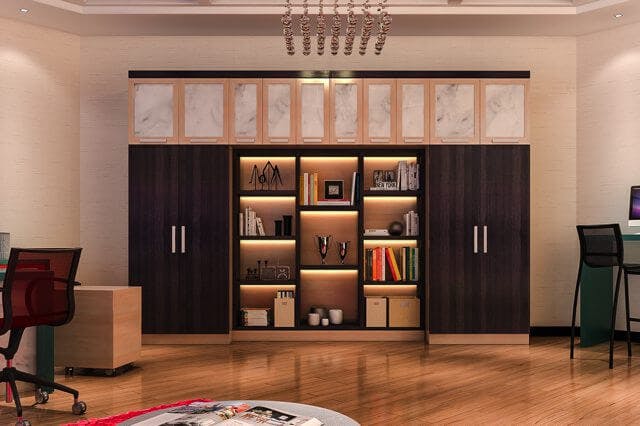 If you've got crafts that you've created or other small embellishments, feel free to add those to your wall unit as well. DIY projects that you've done add more of a personal touch than family photos do.
Since books have different sizes, designs, and shapes, they can be considered art pieces, so do yourself justice and arrange your books beautifully. Color-code them if you so desire or display some of them vertically while a couple of them horizontally for a striking effect. You could even position them leaning diagonally against one another for that authentic library feel.
Rely on an existing design trend, or mix-and-match to create your own unique style. Find out more.