Signs That Re-Organizing Isn't Enough to Keep Your Home Clean
Getting organized is always a healthy goal, but it's the staying organized that can leave you feeling mentally exhausted, especially when no matter how many times you re-arrange your belongings, you still can't manage to keep your home clean.
Here are few signs that you need help.
You Keep Moving Things from A to B to C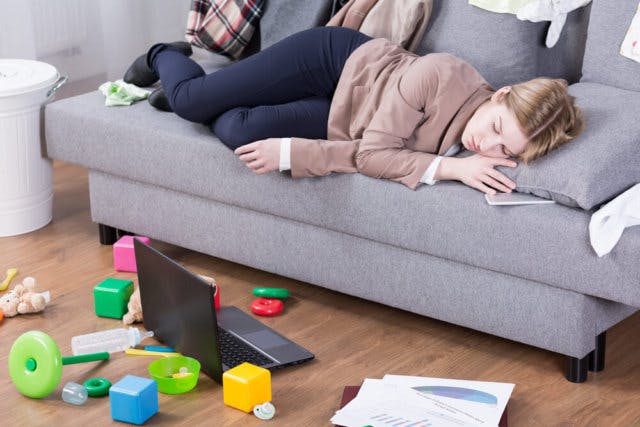 It's the carousel of clutter! Things like family photos, remote controls and board games frequently find themselves in a new place when you run out of room. The problem is that, after years of moving things from A to B to C, it can be hard to keep track of where everything is in a moment's notice.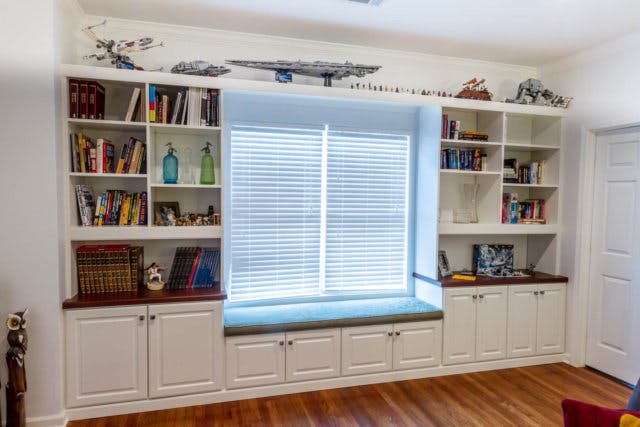 What you can do about it: Choose a 32mm wall unit system with adjustable shelving and cubbies. Now, as your collections of photos and games grow, you can adapt by raising and lowering shelves to ensure that there's still ample room for everything, and without your walls feeling too crowded.
Coats Keep Ending Up on the Floor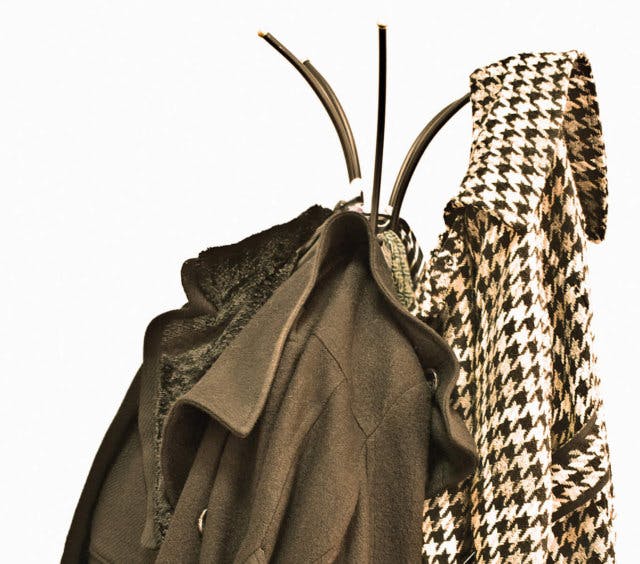 Wardrobe racks can be a stylish addition to an entryway, but it's too easy for coats to end up buried on top of one another. Then, when someone goes rummaging for their coat, the others end up on the floor, turning your clean entry into a mess again.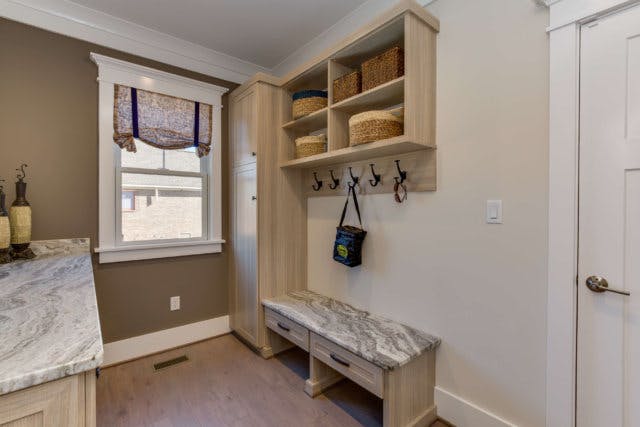 What you can do about it: Transform your entry into a mudroom and designate hooks for every member of your family. Give someone more than one hook if they need a place to hang additional items like backpacks, gloves or hats.
Shoes Keep Piling Up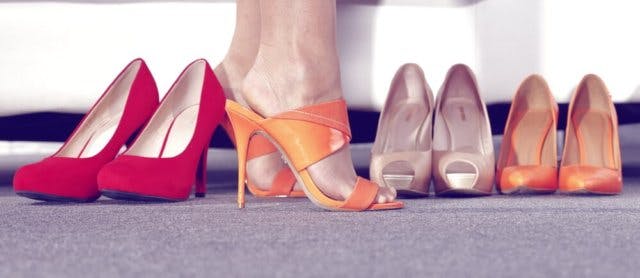 You may have tried the 'store one shoe facing forwards, the other facing backwards' approach to organizing your shoe collection. While this clever trick does save space, it may not be enough to keep your home clean and shoes organized long-term, especially as you acquire more throughout the years.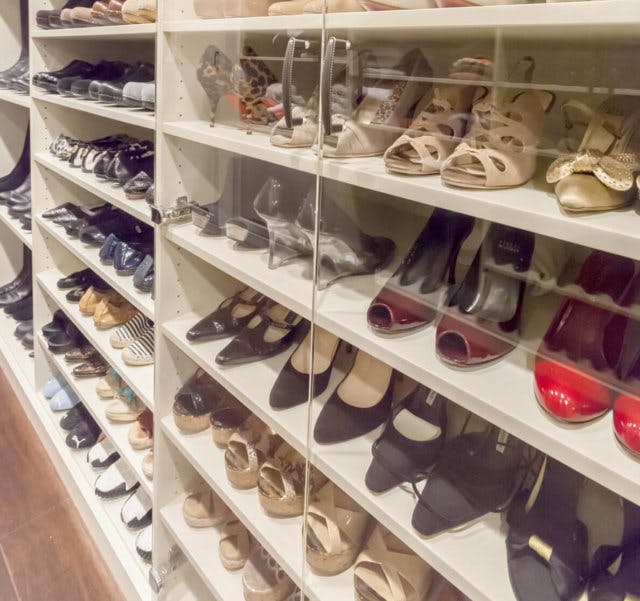 What you can do about it: Customize shoe shelves around your collection. Taking an accurate inventory, including how many pairs of shoes you own and which ones you wear most often, will tell you how much room you really need. Slanted shoe shelves grant visual access to your collection, while flat pull-out shelves can take advantage of depth.
You Keep Fighting Your Closet Rod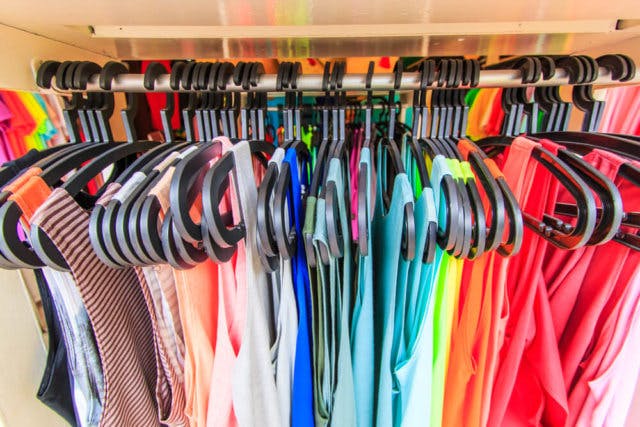 There's nothing more detrimental to your organizing goals than a reach-in closet with nothing but a lone rod and shelf. Two things inevitably happen: 1) you end up with a ton of dead space between the bottom of your clothes and the floor, where you'll dump boxes of things you don't know what to do with, and 2) you have to pry open your hanging clothes like a stalled elevator door just to get to what you want.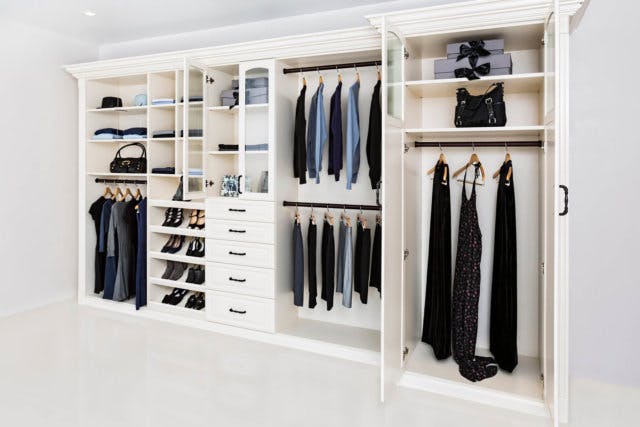 What you can do about it: Incorporate a mix of organizational elements into your closet design. Adjustable shelving, cabinets, drawers, baskets, double-hanging sections – all of these help to compartmentalize your belongings while maximizing your available space. If you're a visual organizer, go with more open elements like shelves and cubbies.
You Keep Buying More Garage Bins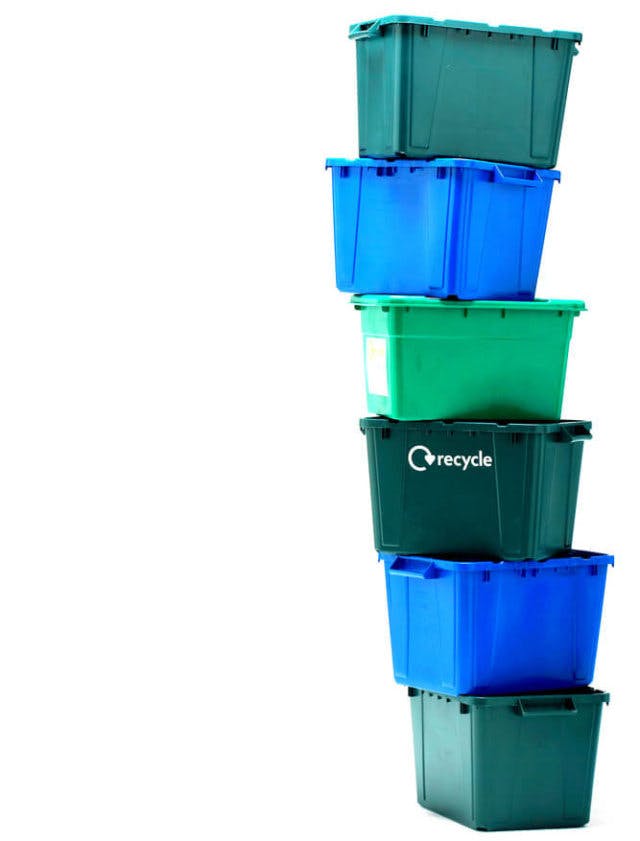 Just because you've divided your garage clutter into bins doesn't mean you've permanently organized the space. As the adage goes: what goes up, must come down, and that goes doubly for stacking plastic bins on top of each other.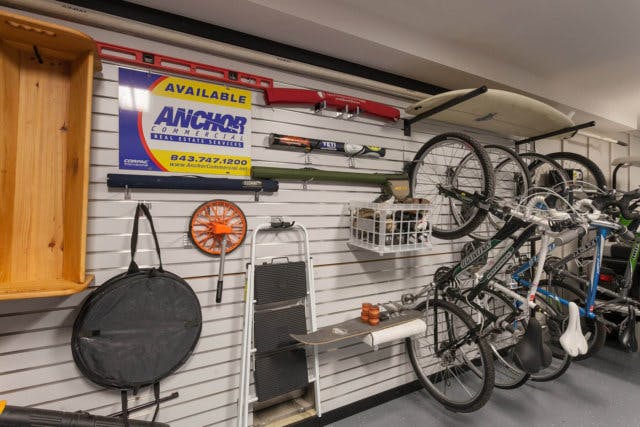 What you can do about it: Ditch the bins for an accessory slatwall. Adjustable hooks, shelves and baskets can accommodate a range of garage storage needs, from tools and extension cords, to bikes and sporting equipment.
The Top of Your Refrigerator Keeps Filling Up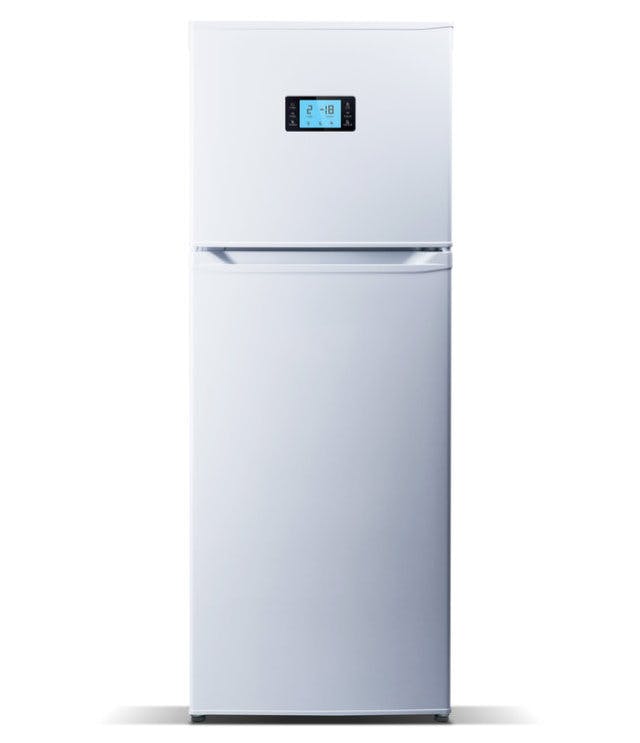 The top of the refrigerator has become the Statue of Liberty of your kitchen: give me your tired, your poor, your huddled masses of napkins, paper towels and crock pots. It's the first place you stash things you can't seem to fit into a cabinet. However, that eyesore of a refrigerator top is causing your otherwise clean kitchen to look cluttered.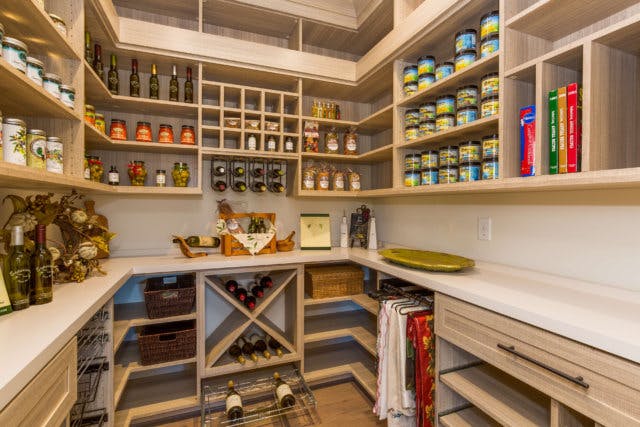 What you can do about it: Free up your pantry with space-saving elements like pull-out racks, cubbies, angled corner shelves and pop-out garbage bins. If you don't already have a designated pantry, consider turning a nearby linen or utility closet into additional kitchen storage.
You Keep Wearing the Same Outfits Over & Over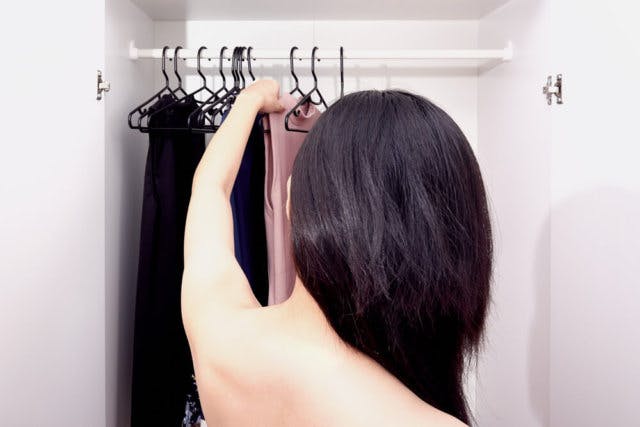 It's difficult to wear all of your clothes if you don't know where they are. Having visual access to your entire wardrobe – whether it's divided amongst hanging sections or stored behind glass-framed cabinets – is the quickest way to find and match that particular outfit you have in mind.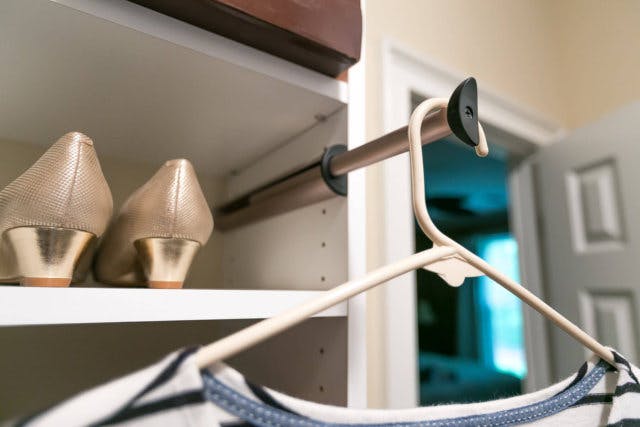 What you can do about it: Include a valet rod in your closet design. A valet rod allows you to hang the next day's outfit in advance, and helps take the stress out of planning for long trips.
You Keep Finding Toys Littered About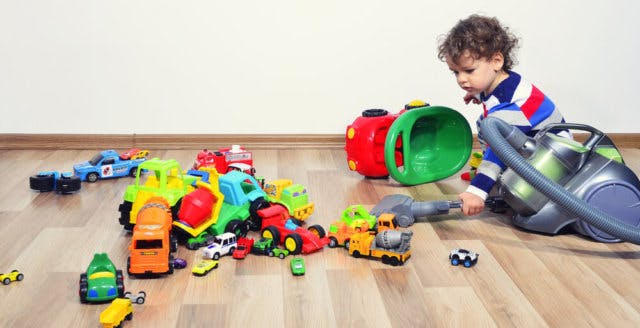 With newer real estate trending smaller, every square inch of your home is a precious commodity, including that small patch of wall under the window in your hallway.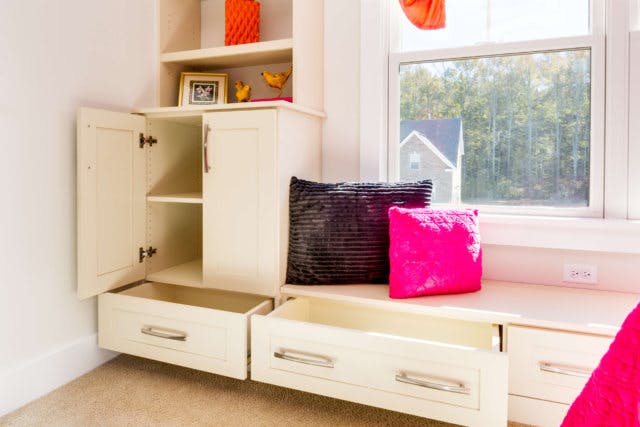 What you can do about it: Utilize flexible furnishings like window seats to help keep your home clean. Not only do window seats provide a cozy nook for you to curl up in, but underneath drawers add practical storage, so now you don't have to gather toys up in one room just to try to store them in another. Keep toys within reach, yet out of sight.