Shoe-La-La! How This Dressing Room Design Showcases Our Fashion Favorites
The right closet simplifies your life.
But beyond convenience and comfort, the design of your closet should showcase your collections and fashion favorites, from shoes to jewelry.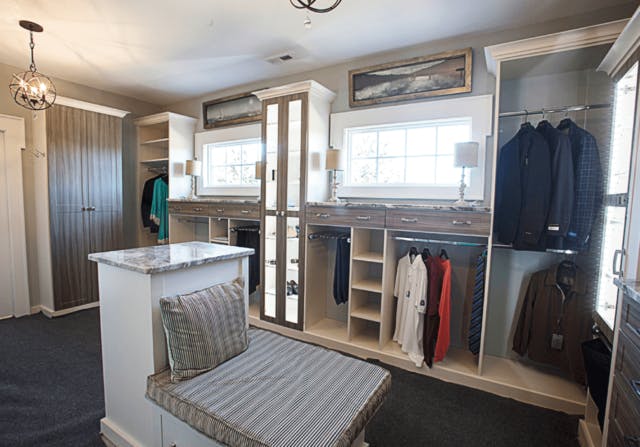 Take a look at how this dressing room design turns ordinary organization into an extraordinary statement.
LED Shoe Cabinets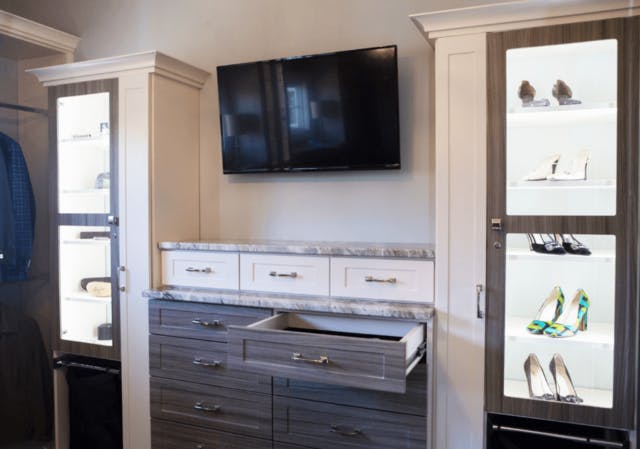 LED cabinets showcase individual pairs of shoes, making this wall feel less like a closet and more like an art museum.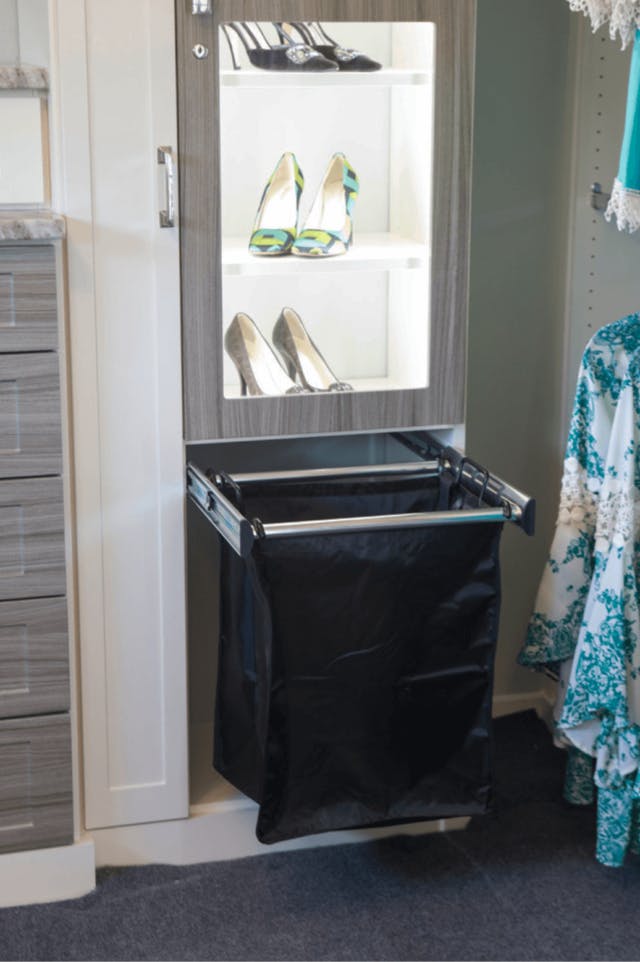 Because as any shoe enthusiast will tell you, shoes are works of art!
BONUS TIP: Incorporate a concealed hamper into a cabinet to help keep your laundry off of the floor.
Breaking Up Jewelry Collections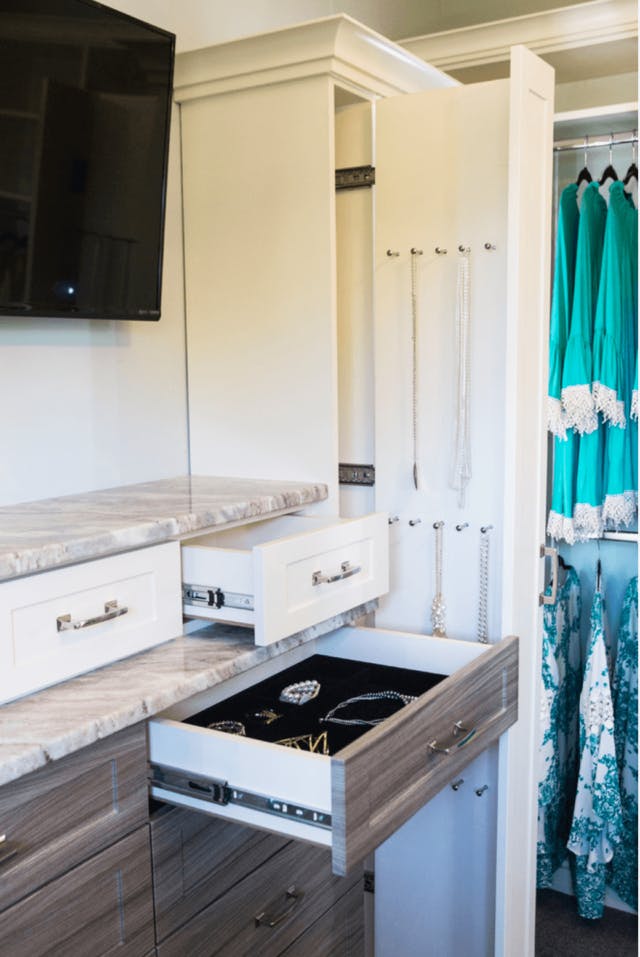 Mixing organizational elements is a great way to categorize things in your closet, including your jewelry. A sliding vertical panel with pegs keeps long necklaces from ending up tangled at the bottom of a jewelry box.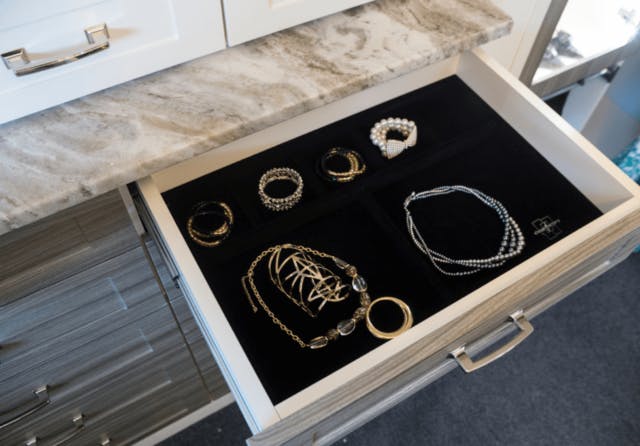 Meanwhile, a velvet-lined jewelry drawer is better suited for storing smaller pieces of your collection like bracelets and earrings.
Valet Rods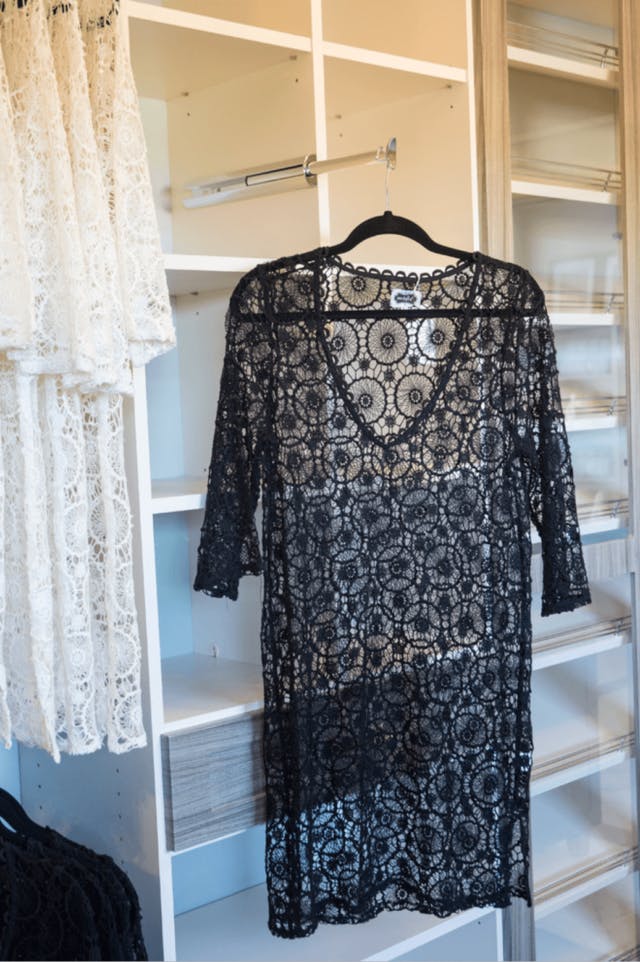 Whether you're planning for a night out or packing for vacation, being able to visual your wardrobe is crucial to curating the perfect outfit.
Valet rods offer temporary hanging without taking up added space.
BONUS TIP: Don't have time to put your dry cleaning away? Hang it on a valet rod!
Plenty Of Hanging Space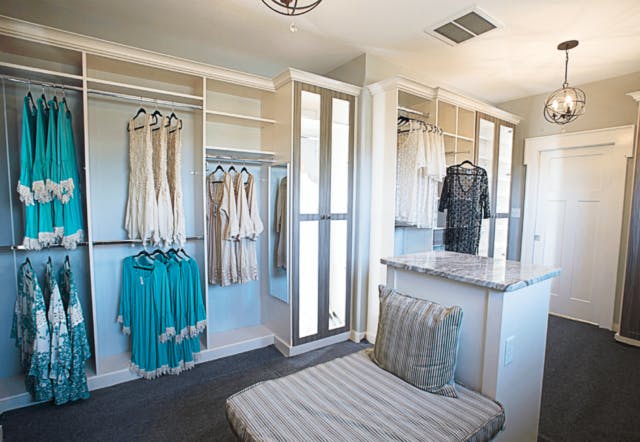 An essential element in most closets, these double and long-hanging sections are adjustable, meaning the layout can be reconfigured to accommodate a growing or downsized wardrobe.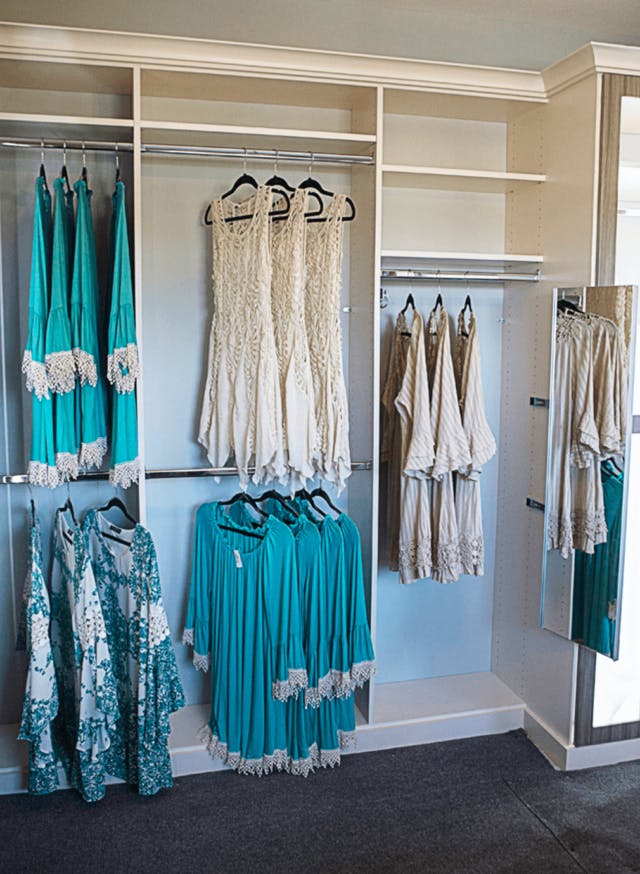 Rods are available in a variety of finishes, including stylish options like oil-rubbed bronze, matte aluminum, and polished chrome.
BONUS TIP: It's easy to miss, but the hanging section to the right features a tilt-out mirror. This provides the function of a vanity without requiring a dedicated space.
An Island Surprise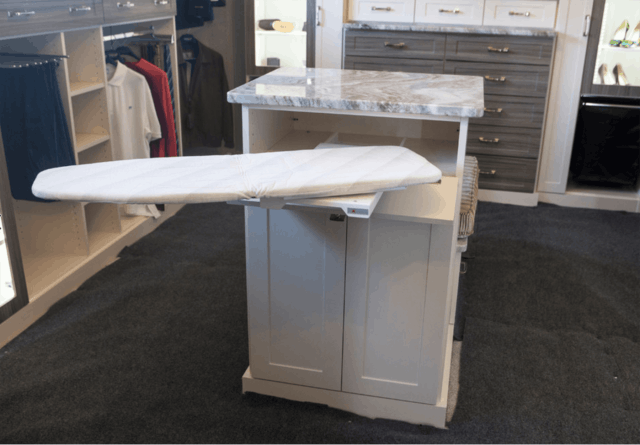 Hidden within this closet island is a pull-out ironing board that allows you to press shirts, pants, and dresses before hanging them back up.
No more lugging that big ol' ironing board out of the hallway closet!
Your Dressing Room Design Should Inspire You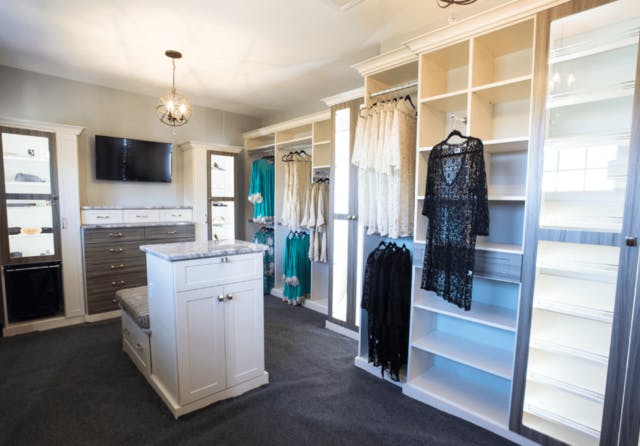 A cardinal rule in design is that whatever you create should inspire you.
A dressing room design that showcases your favorite collections and wardrobe accessories will bring harmony to your morning routine while keeping you organized and energized throughout the week.