Prioritizing Your Filing Systems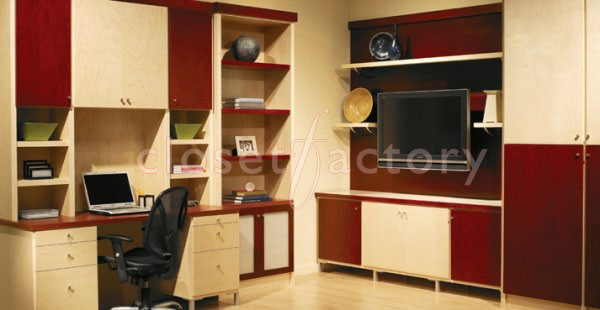 Have you ever wondered what qualifies as active inventory when it comes to designing a home office? Considering the kind of stuff you have will go a long way to creating the right design that will give you years of pleasure both in form and function.
The most obvious place to start would be with your filing system. Consider dividing it into three distinct divisions: Primary, Secondary, and Peripheral.
Primary is defined as papers or files that you use on a daily to monthly basis. These documents should be readily available to you in your nearest file drawer or drawers would be a great choice.
Secondary should be viewed as material that is one to six months old but might need to be referenced occasionally; placing those files within your office space is a fine idea but not in your immediate seating area. Consider storing them within the office space but more to the perimeter of the room.
Peripheral storage should really be considered archival in nature (examples could be insurance and tax documents). If they are really important documents, a fire-proof file may be the ticket. Make sure that all members of your family know where to find these important documents. A good place for this type of storage would be in a closet or could even be the garage.
Don't dismiss that the closet in your home office can serve multiple uses. Turn part of it into a guest closet while using the rest of it for office business. You can also use it for your own master closet overflow of seasonal or trendy wear. If you decide to add additional shelving sections for office supplies, then the your primary office space can address more immediate concerns: like where office equipment will go, will I have enough room to display my family photos or objects de arte, and will I have a place for my flat screen TV?
It all starts by placing your filing systems in the right buckets to get you off to a great start for the perfect office design for you!
View our Web Promotions page for holiday deals and discounts on all of our custom closet products and installation. Request your free design consultation by filling out our simple online signup form and start building your dream home office today!