The Most Personalized Gift This Valentine's Day: A Closet Just For Me (Or Us, I Guess)
Last Valentine's Day you gave me jewelry, and it was beautiful. The year before that you surprised me with chocolates, flowers, and breakfast in bed. What a treat!
I happened to stumble across your Internet search history, and I noticed things like "unique valentine gift ideas" and "personal spa packages," but honey, I'm here to tell you: the most personalized gift you could give me this year is a closet designed just for me!
I Get To Design The Layout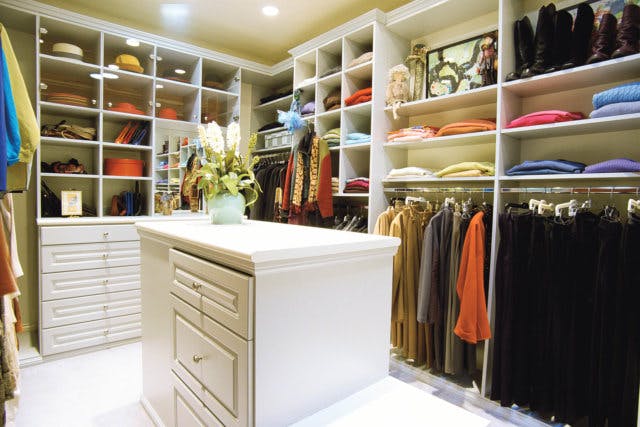 You know how I'm always complaining about my stacks of shirts falling over when I'm trying to get to the one at the bottom? I can design my custom closet with cubbies to replace that one big shelf that's causing us all this stress in the morning.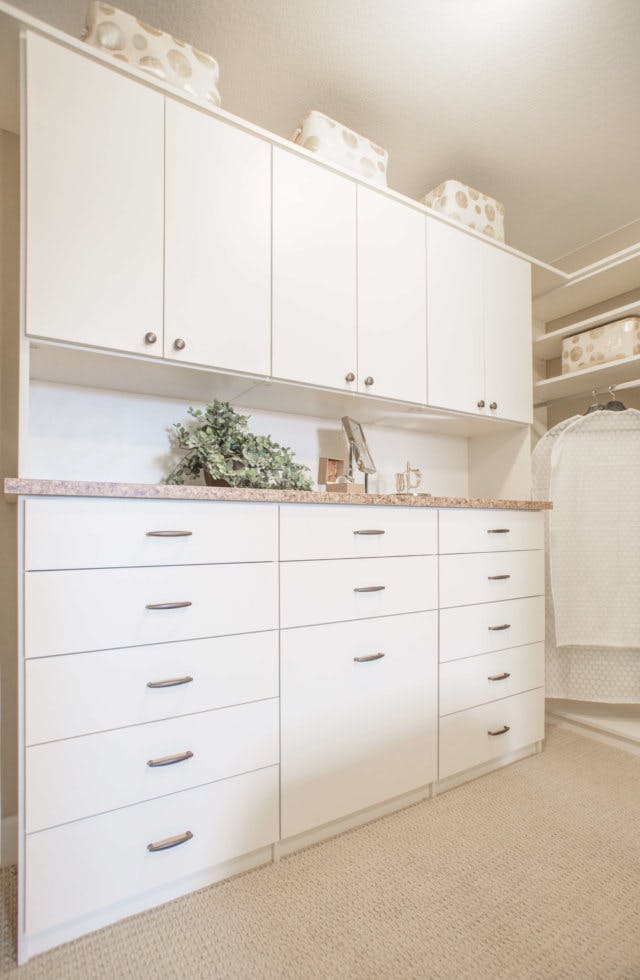 Or, since you know how I love feeling like everything's been put away in its rightful place, I can design my closet with a combination of drawers and cabinets. They're perfect for heavier and out of season items.
I Get To Showcase My Favorite Things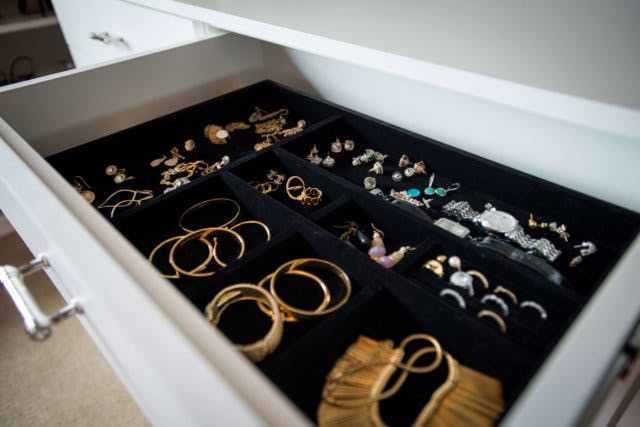 I already told you how much I love all of the jewelry you've gotten me over the years, so it's a travesty that it ends up tangled in my too-small jewelry box. That's why I'll design my closet with a jewelry drawer!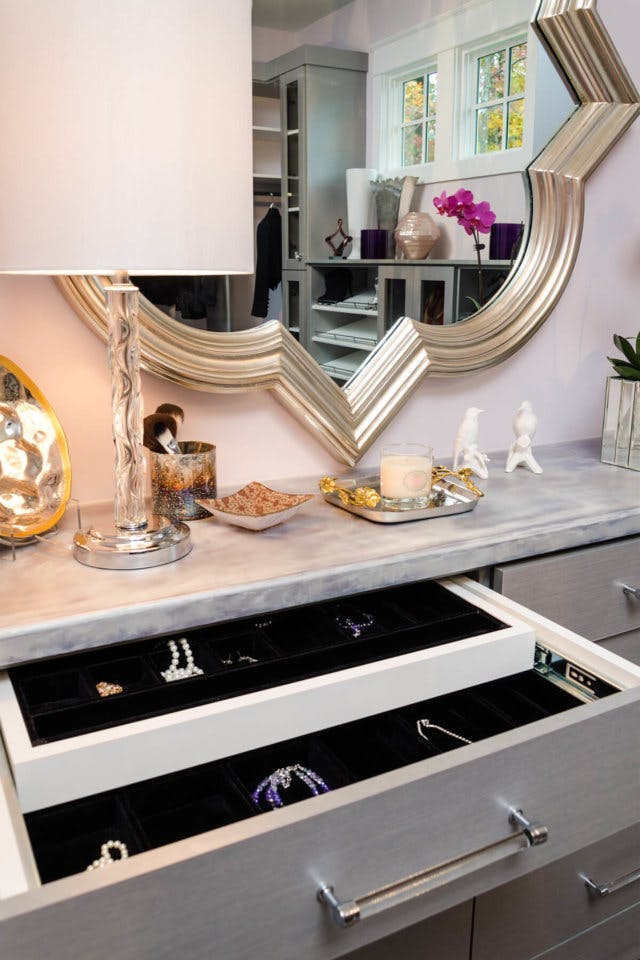 Did you know these jewelry drawers come with velvet lining, two-tiers that slide, and the compartments are even customized around each individual piece of my collection!?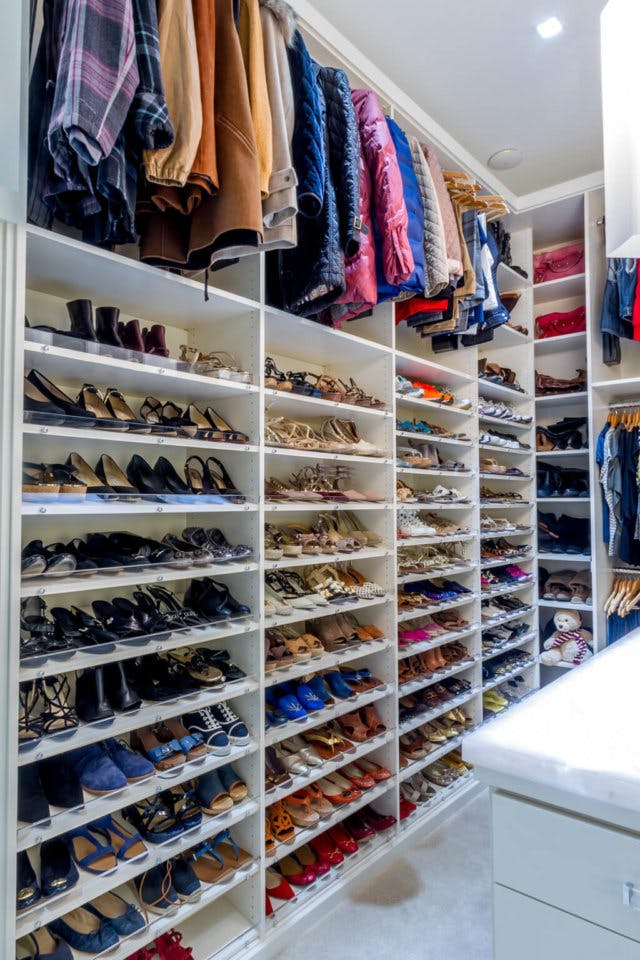 And shoes – I need a place to worship my shoes! A dedicated wall with slanted shoe shelves is the perfect way to celebrate my favorite things in the world (besides you, of course).
I Get To Choose The Style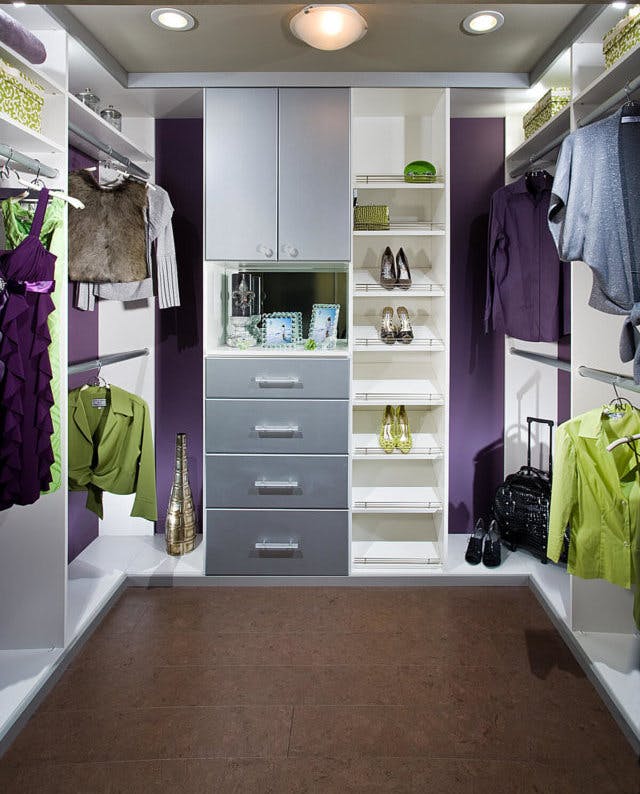 I'm still debating whether I should have the new closet match the rest of the home, or if I want it to standout on its own and just go crazy with a brightly colored melamine or wood veneer. What do you think?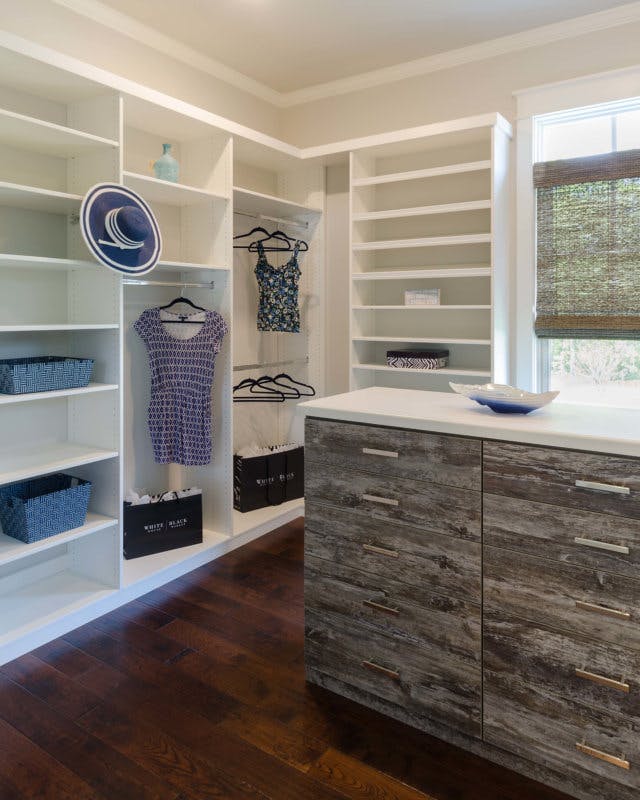 By now, you should be well aware of my obsession with Pinterest, so maybe we could sit together and take a look at some style ideas. My personal favorites so far are the Mid-Century Modern look, or maybe Shaker-style.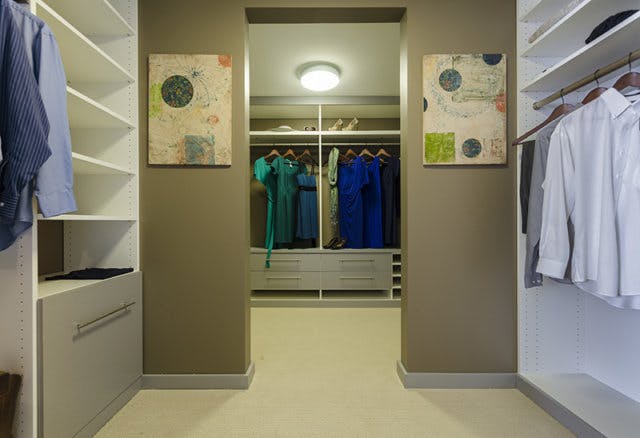 Or we could make up our own style by mixing and matching elements we like. Working with a custom company like Closet Factory means we can literally design whatever we imagine!
I Get To Add Unique Details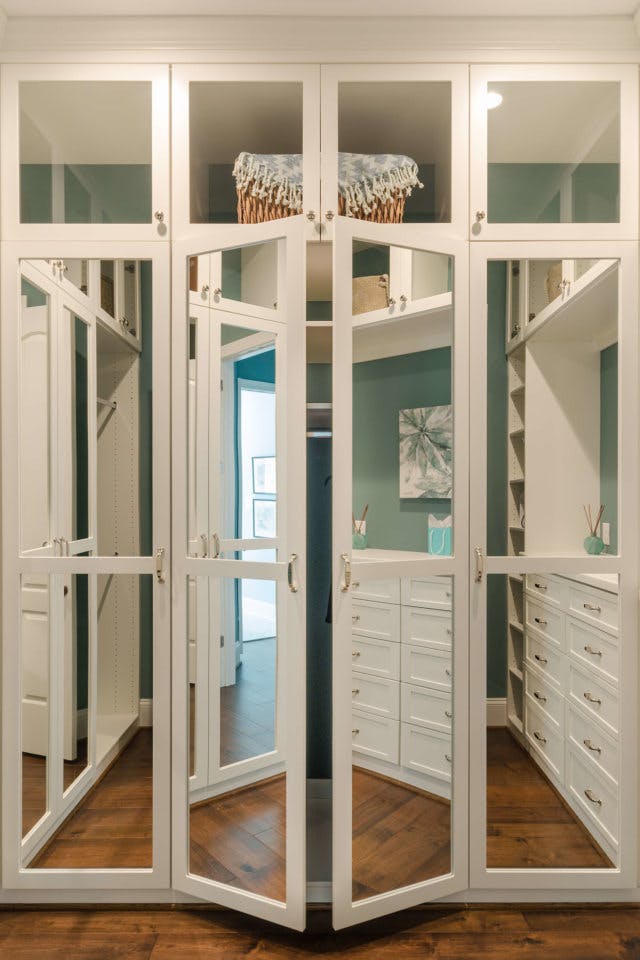 Crown molding, raised-panel drawer faces, mirrored-cabinet doors, oil-rubbed bronze closet rods, LEDs – the possibilities are endless!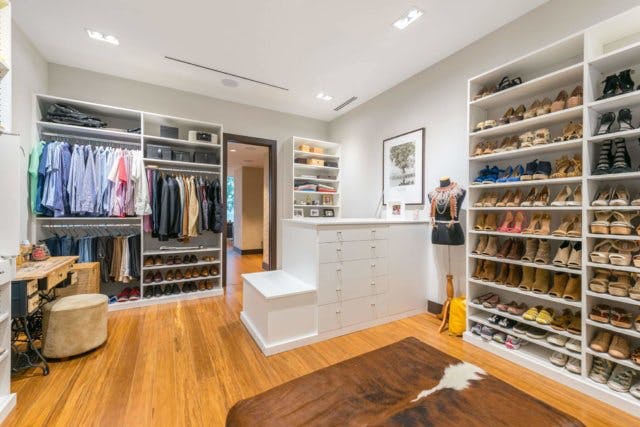 Remember the sewing machine that I inherited from my great-grandmother, but had no idea what to do with? I can even incorporate that into my closet design! From heirlooms and rope trim, to fluted columns and medallions on cabinet doors, the details I pick mean my closet will truly be one-of-a-kind (and the envy of all my friends).
I Get To Save Time
Having an organized closet is going to save me so much time getting dressed in the morning, it's ridiculous! No more rummaging around looking for that one particular shirt, or struggling to match pairs of shoes. Once I can actually see everything in my closet, I'll be able to find whatever it is I'm looking for. That means more time that we get to spend together, my love.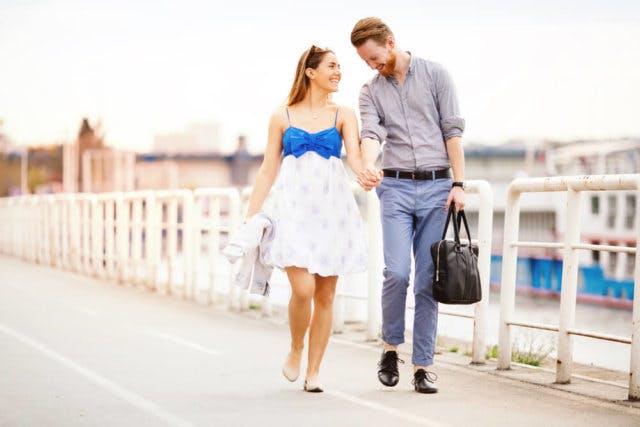 Thank you for being in my life, for being my Valentine, and for giving me the gift of a beautifully organized closet!