How To Organize Your Laundry Room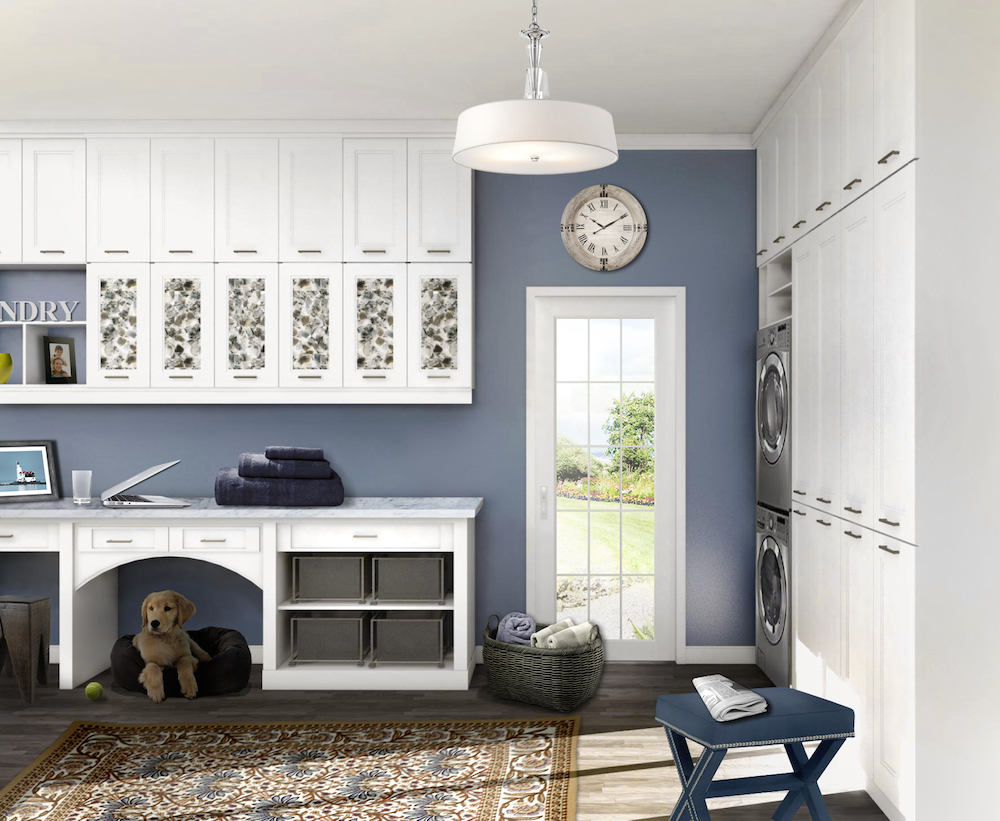 If you are lucky enough to have a laundry room, it is usually the smallest room in the house. Even if you have your washer and dryer in a closet or in a corner of the garage, it is important to organize the laundry room. It also tends to be an area that is a catch-all and holds more than just items needed for the laundry. The most important parts of laundry rooms are the appliances. Whether you have duo machines or a stacked unit, place them where their doors easily open.
Put all detergent dryer sheets and anything associated with doing laundry together. The best place is usually on a shelf or in a cabinet above the washer. Determine how you handle laundry. If you have large shelves, you can place laundry baskets on the shelves so they are out of the way. If you have room for more than one basket, you can separate your clothes by darks and whites or normal and delicates. If you have room to have an open shelf or there is a counter, keep it clear so you can use it to fold clothes. Utilize hooks or a valet rod in your laundry room , so you can hang clothes to dry that cannot be put in the dryer. Use other hooks, a valet rod or closet rod to hang empty hangers.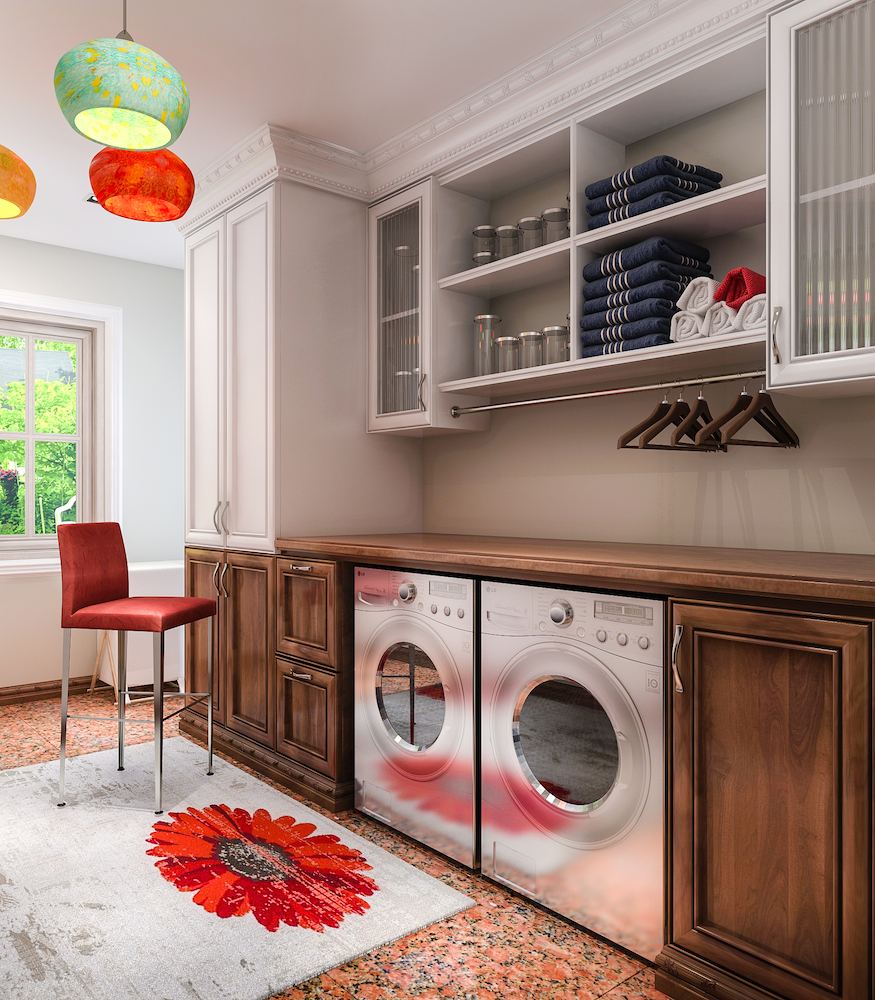 If cleaning supplies are stored in laundry room cabinets, use hooks in the cabinet – or on a wall – to hold the handles of mops and brooms. Put the vacuum in the laundry cabinet or in a certain place along with all of the attachments. Gather all of the cleaning supplies and store them together. Have the easy-to-reach put up and away from the hands of small children.
If you have room for pet food, place the food in plastic bins or containers with lids. This will keep the food longer and away from pests. Put toys, bones, leashes and other pet paraphernalia in a bin. For items that can be harmful to children such as flea shampoo, place them in a bin with a screw top lid and on a higher shelf.
For all of the other things that you store in the area, organize the items into bins. If you have laundry room cabinets with doors, use clear bins so you can see the contents inside. If you have open shelves, use bins or baskets that are color coordinated, made of metal or similar textures. Place clearly marked labels on the front so you can access what you want quickly.
Organizing a laundry room or any small space in your home is most rewarding when you have completed the project. You will be able to find everything easily in your laundry cabinets and who knows, doing the laundry could even become fun.
Learn more about how to maximize your space and organize your laundry room at your design consultation.