The New American Home 2011 – Orlando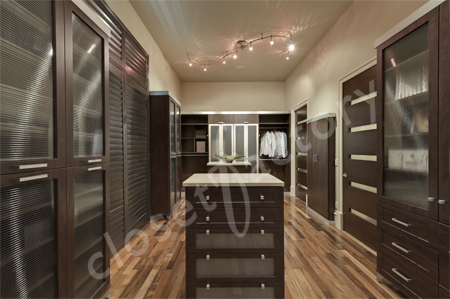 Master Walk In Closet
"This is 4th year that Closet Factory Orlando has built and installed custom closets for the National Association of Home Builders (NAHB) design house The New American Home (TNAH). Each year our trending product gets more elaborate due to design upgrades and the 2011 project was no exception. This house is about 10,000 square feet and was completed in less than 10 months so the biggest challenge is always the schedule. Some days there are 50-60 people working on site, it's a mad house but it all comes together in the end!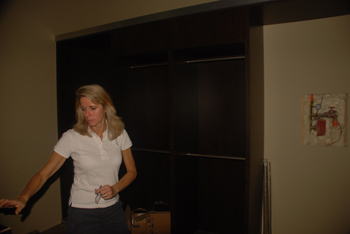 Sue Green overseeing the installation of the Master Closet

"This phenomenal project really gets international exposure due to its collaboration with the 2011 International Builders Show which lasts from January 12th  – 15th.  Our custom closet designs will be viewed, filmed and photographed by thousands of builder professionals and for news and trade periodicals.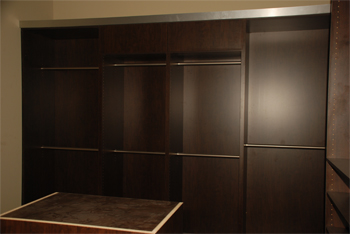 Installation close to completion

"Because of our strong and lasting relationship with the NAHB staff over the years, TNAH 2011 had to raise the bar in design which made for a much more detailed project. There have been several VIP tour events and Closet Factory has received rave reviews on our beautiful designs and built in closet organizers. After touring the Orlando design home the new President of the Orlando Home Builders Association Marion McGrath, personally said to me, "your closets were absolutely beautiful!" That was truly an honor.
"The New American Home 2011 is a perfect match for Closet Factory because we provide state-of-the-art product that can be supplied to all markets throughout the nationwide franchise network. " – Jack Green, Owner of Closet Factory Orlando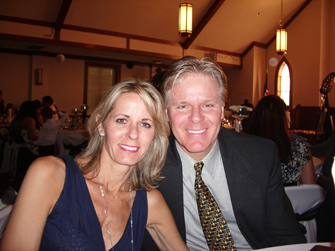 Special recognition to Sue and Jack Green, Owners of Closet Factory Orlando and their excellent team for overseeing a beautiful 3 closet installation project for The New American Home 2011!

Official Closet Factory TNAH 2011 Press Release
Previous TNAH 2011 Blog Posting