A Minimalist's Approach to Closet Organization This Fall
It's officially the fall season and with it brings cooler weather and the need for a little closet organization.
For colder weather, people have the nasty tendency to overstock their closets with excess jackets, sweaters, scarves, etc. and feel like their preparation is complete purely because they have enough to wear when it gets cold. Sure, this can be considered adequate preparation in a sense, but you may have done it at the compromise of valuable closet space.
Prepping closets for the upcoming season should never result in a closet that looks stuffed and cluttered. In fact, there is a way to stock your closet with warmer clothes and keep it looking clean and organized, and that is by taking a minimalist's approach to your closet organization.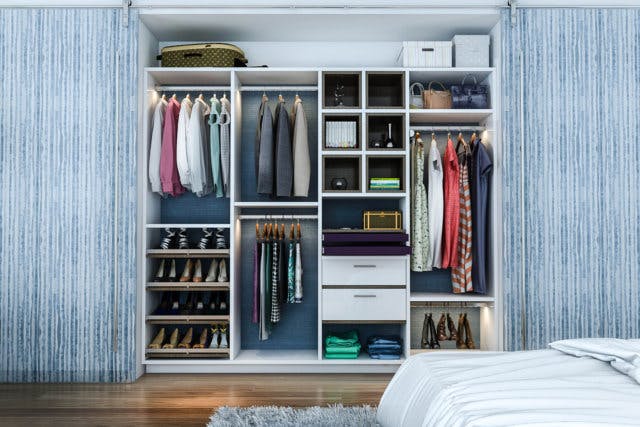 We mix and match our clothes all the time, but sometimes we forget how to, causing us to buy more outfit pieces and shoving our old clothes in the background.
In reality, we really only need a few tops, bottoms, and accessories to create a minimal but functional wardrobe, and the magic number we're going to focus on is 26, 26 pieces to be specific.
Since fall weather doesn't require heavy clothing most of the time, your closet should be equipped with a good number of light, but warm tops. Since we're going for a minimalist theme here, keep this number to no more than ten tops. Some tops we recommend include loose, long sleeve sweaters made of cotton, black leather jackets, gray and white turtlenecks, and light-beige trench coats.
For bottoms, you have your standard pairs of jeans, black cotton pants, leggings, and a long black skirt. Since preferences differ by person, keep the number of bottoms you have to less than seven.
Lastly, the remaining nine pieces can be anything you wish, accessory-wise. Maybe your favorite outfits need that choker or a nice gray silk scarf. Going for that office woman look? Add a black leather handbag and some black pumps while you're at it. Make sure that you reference your tops and bottoms so that your accessories go with everything.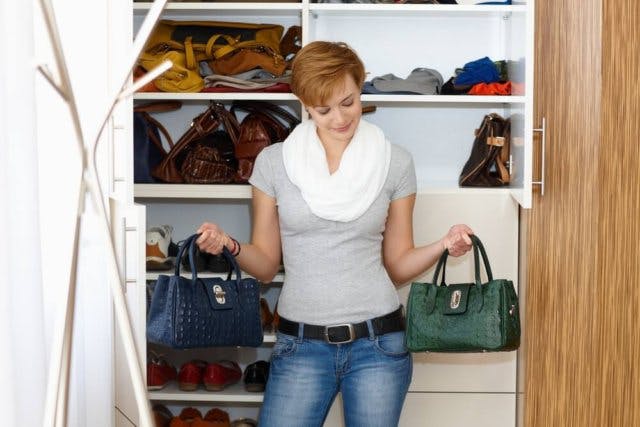 With all your pieces set, you now have the ability to create over ninety different outfit combinations, and your closet is kept beautiful and spacious. Best of all, think of all the money you can save!
Closet Organization Boosts Confidence
Carrying only the essential fall pieces allows you to gain self-esteem by always looking polished and well-dressed. Not only does this increase your confidence, but you'll save more time getting dressed every morning.
Transform your closet space with a design that's been customized around you and your wardrobe. Find out more.