Like Clean Lines? Get Inspired By These Popular Spinoffs Of Modern Home Design
Modern home design is more than just clean lines, minimalist décor, and neutral palettes, as today's designers seek a balance between sleek and showy; reserved and ambitious.
As a result, these four popular spinoffs have made a splash in homes the world over.
Classic Modernism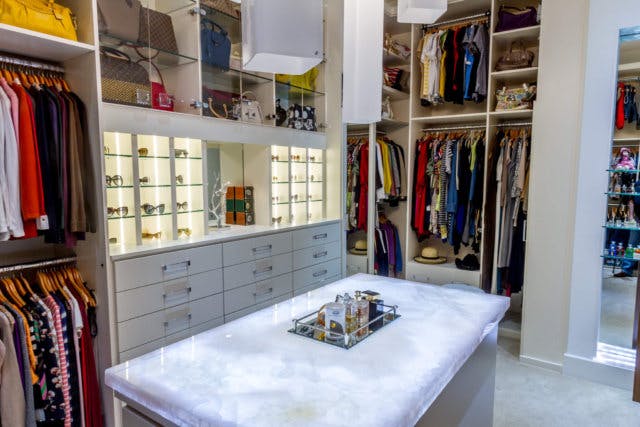 Classic Modernism derives from Germany, where the term originally applied to Western art between 1900 and 1945. Classic Modernism borrows from the graceful designs of the ancient Greeks while embracing the diversity of influential styles popularized by European and American artists. Staples of Classic Modernism include bronze hardware and marble or onyx countertops.
Memphis Style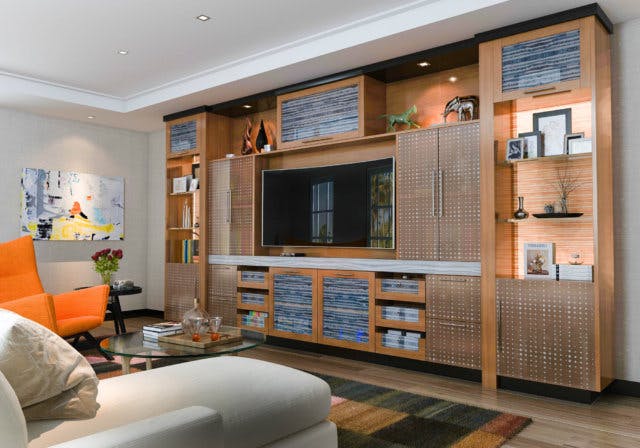 Pioneered by Ettore Sottsass during the 1980's, Memphis Style encourages freedom of expression through color and form, and draws inspiration from several converging, similar movements of the time, including Pop Art and Art Deco. This take on modern home design is defined by an abundance of geometric shapes in bright color combinations. Patterned materials are also commonly used to create highly stylized organizational components like in the entertainment center pictured above, which features Baltic pressed glass door and drawer fronts.
Deconstructivism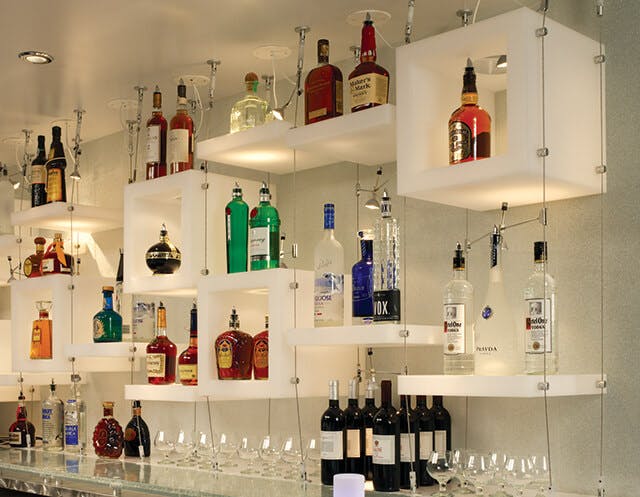 Deconstructivism stresses form without adhering to conventional rules regarding structure. The whimsical designs of Frank O. Gehry exemplify this stylish take on modern home design.
Deconstructivist designs rely on non-geometrical, abstract shapes. Often times, the space may appear fragmented, with unusual protrusions confusing visual logic. The arrival of 3D computer rendering has aided designers in creating complex spaces that would otherwise be difficult to conceptualize and build.
High-tech Style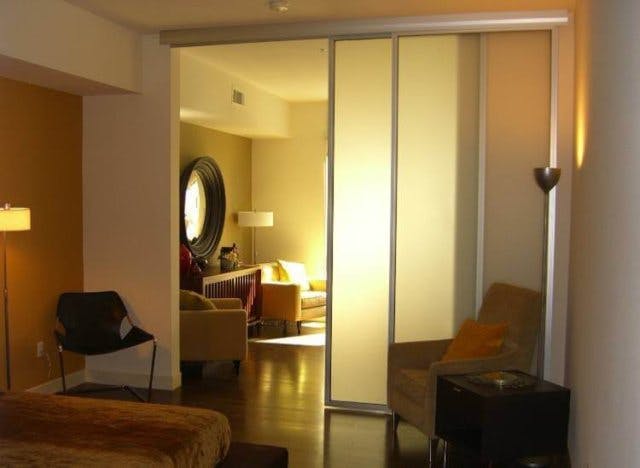 High-tech Style underscores industrial elements in a decorative, aesthetically pleasing fashion. Glass, chrome and other reflective surfaces are common embellishments.
The key component of High-tech Style, however, is that every design element must serve a functional purpose. For example, dividing a large living room into individual "zones" courtesy of frosted glass doors or LED barriers would be considered High-tech Style.
Modern Home Design & Beyond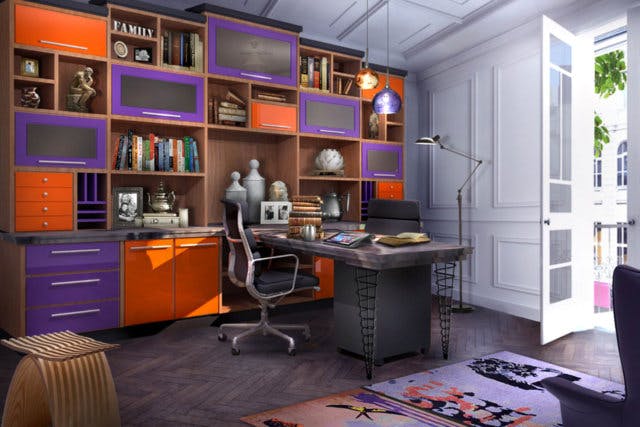 The Post-modern movement gained traction during the 1960s as a response to conservative modern home design. Post-modern design rejects the streamlined, functional use of materials and lack of home décor adopted by modernist designers, valuing form over function.
Rely on an existing design trend, or mix-and-match to create your own unique style. Find out more.