Kay Wade Receives "Best of Houzz" Award Second Year in a Row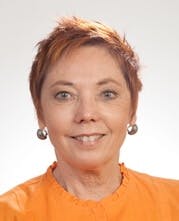 Houzz, the leading platform for home remodeling and design, has awarded Kay Wade of Closet Factory Los Angeles a "Best Of Houzz" award in both Customer Satisfaction and Design. This is the second year Houzz is presenting awards. Wade received an award last year, and has been honored yet again by receiving an award the second consecutive year.
Kay's Houzz portfolio includes some of the most popular images on Houzz in 2013. She was chosen as one of the best in Design and Customer Satisfaction by the more than 16 million monthly users that comprise the Houzz community. To receive an award in both categories is rare and a true sign of professional excellence.
Kay has uploaded nearly 300 images to her Houzz profile. She has a perfect 5 star customer rating and is an active contributor to various professional design discussions on Houzz.
Congratulations Kay! We can't wait to see the exciting projects you'll design in 2014!
Follow Kay Wade on Houzz
Visit Closet Factory Los Angeles Online
Fill out the form to the right to schedule an appointment with your local Closet Factory designer. Let us show you why we're the nationwide leaders in home organization, design, and customer satisfaction.