Getting Organized: The Key To Clutter Control – Part III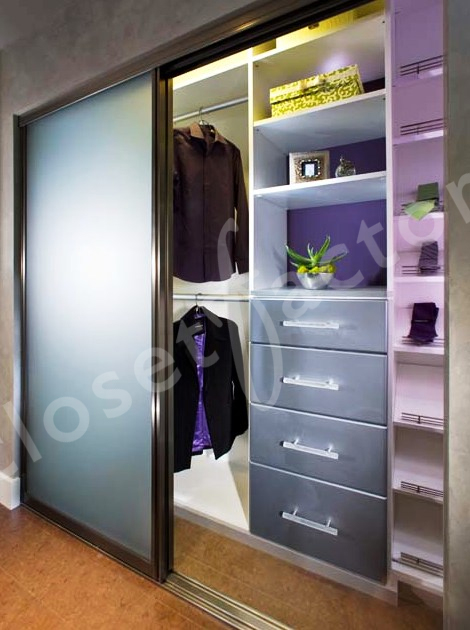 Taking Control
Putting everything away into your clean, organized space can be fun and exciting. The sort and purge process should have provided a healthy amount of additional space to work within the area you are organizing. Now, lay out all of the things that are left and organize them either by like items, how they are used, whom they belong to or whatever method is appropriate. Once these things are grouped together, decide the best method of storage.
Bins are great for storing winter hats and scarfs, off-season clothing, photos, wrapping paper, small food packages, tools, equipment, holiday decorations, cords and manuals—things that tend to get thrown together and lost. Create a home for each group of these items and label the container.
You may want to buy a label-making machine; you'll be amazed how many uses it has! I have one that connects to my computer and allows me to create all the labels from my laptop.
If all of this seems too much for you, a professional from the National Association of Professional Organizers (NAPO) can help you sort, find the right containers and put everything away for you. If you need shelving, cabinets or closets, call a closet company that can provide you with a professional closet designer. The designer will take an inventory, design the space and install your new units. Then, your organizer can put it all away, and you can just enjoy the organized space.
Don't try to take on the largest and hardest project first or try to do everything at one time. You won't be able to get it all done, and you may never want to take on another home project. Start with a small area that you can complete in one day or less. The hall closet, the pantry or the linen closet might be the best place to start. Doing a smaller project will give you experience. Successfully completing one project creates a feeling of accomplishment, which will encourage you to move on to the next, more challenging one.
Organization—however you can accomplish it—is the key to controlling the clutter in your home, your office and your life.
To find out how one of our home organization and design specialists will improve your clutter situation contact us today for a free design consultation.
Previous Posts: 
Getting Organized: The Key To Clutter Control – Part I
Getting Organized: The Key To Clutter Control – Part II
This article was published in the Home Interiors Building Women Summer 2011 edition a publication by The National Association Of Home Builders (NAHB).