Getting the Kids Ready for Back-to-School – Part II
Now that kids are heading back to school, it's time to start thinking about what to pack for lunch and how to store it. I'm in love with all the Bento Box designs because they allow you to store everything in a different container keeping everything organized. Here are some great lunch box containers designed for kids that will help keep their lunch neatly organized.
A cool lunch container isn't the only way to stay organized during the mad morning rush. Having an organized pantry and packing lunches the night before will shave several minutes off the morning. Who knows maybe you'll even have time to make those creative sandwich designs found in magazines.
What types of things do you do to keep your child's lunch organized and fun to eat?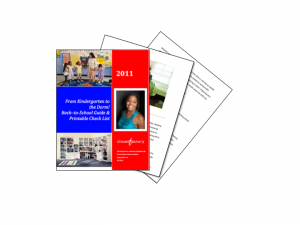 Looking for some more ways to get organized for back-to-school? Join us on Facebook and download our Back-to-School Guide & Printable Checklist available for the month of September 2011! 
Related Posts:
Getting Kids Organized for Back-to-School, Part I