Essential Clothing for Women in Their 50s
If you're a woman in your 50s, it's safe to say that your body and lifestyle has changed gradually over the past few years. However, where does that leave your wardrobe?
Your fifth decade of being alive should be celebrated, and one of the ways to do that is to make sure you and your closet look your best. Remember, age is an old excuse for why you don't treat yourself right.
We've taken the liberty of creating a list of essential pieces for your closet that will reinvigorate you and help you celebrate how beautiful you still are at the tender age of 50.
A Leather Jacket
Leather jackets aren't just for young people — they look great at any age. A black leather jacket complements pretty much any article of clothing from light colored pants to skirts. Make sure it fits you comfortably and doesn't go below your waist for a refreshing look.
White Jeans
These jeans just scream spring and summer while accentuating your lower body. Don't worry if your lower body isn't what it used to be, as white jeans give anyone a fresh look and look great in warm weather when paired with a pair of sandals.
Silk Scarves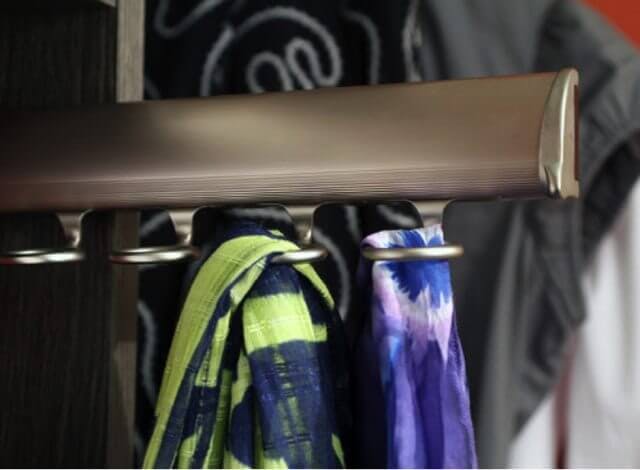 If simple isn't your thing, and you are looking for that final piece to your outfit, consider adding some silk scarves to your wardrobe if you haven't done so already. Silk scarves add flair to your outfit while not being overly "out there." Go for pastel colors such as mauve and light green if you want to give off an image of subtle beauty.
Tank Tops
Tank tops are the ultimate comfort clothing for any woman and can be worn underneath all sorts of tops ranging from sweaters to cardigans, just like how men wear undershirts. Buying them in neutral colors like white or black can help make it easier for you wear them with anything.
It's pretty much impossible to look bad in a pencil skirt, especially a black one. Choose your length whether it's below or slightly above the knees. A pair of black tights and black pumps should finish off the look.
Blue Jeans
You'll probably be wearing these often, so it's best to have a couple sturdy pairs. Straight-leg dark denim jeans look great on older women. Do yourself a favor, however, and don't try to emulate the asphyxiating style of ultra skinny jeans that's out there.
These are just some suggestions, and ultimately essential items are whatever pieces of clothing you feel comfortable in and express you. Remember, you can still feel young.
What are some essential wardrobe pieces for your closet? Let us know in the comments section below.