Entertainment Center Design Trends – Zen Style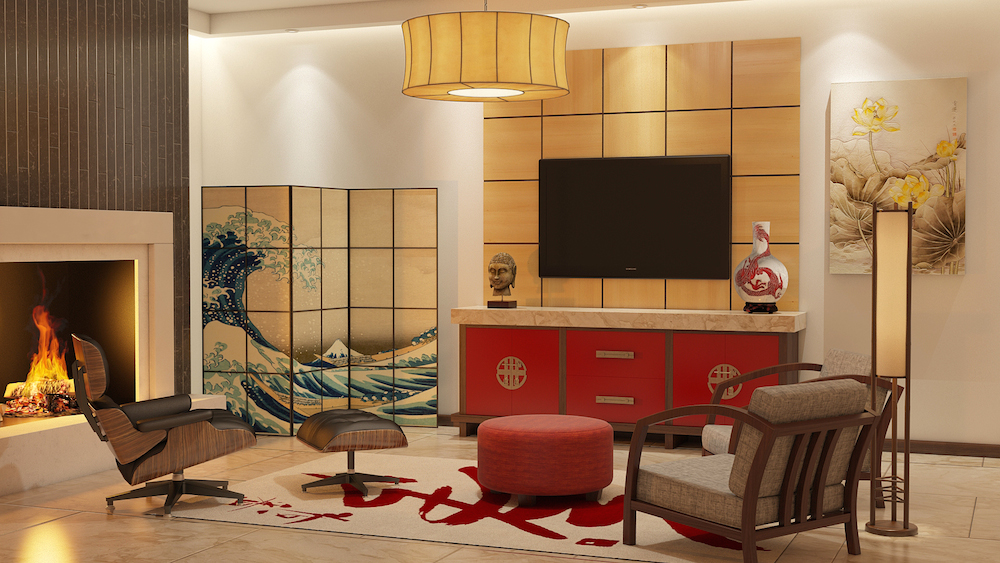 Bonsai trees, rock gardens, and sliding paper doors; Zen style, or Asian Fusion, has charmed many since it rose in popularity in the west (along with the modernist style) in the middle of the 20th Century. You've been attracted to the style for a while now, buying a low table for your living room and a red-lacquer dresser for your bedroom. But, now the time has come to take on a new remodeling project – a new entertainment center, perhaps? – and you seriously want to incorporate more elements of this style into the project.
Not to worry, because Closet Factory has you covered. We can collaborate with you to create entertainment centers in any style. And, we have put together the Guide to Zen Style, which is guaranteed to help you create a wall unit that is tranquil, minimal, and contributes to your inner peace.
Colors
Zen entertainment centers have a very neutral palette for the most part. Beige and ivory form a lot of the negative space in a room with dark browns and blacks to complement light colors in furniture and trimming. Colors are proven to affect mood more than anything else in interior design, and, as the purpose of this style is to relax and calm you, you should generally stick to these subdued colors. However, if your entertainment center must have a pop of saturated color, you should to keep it to one or two items, creating a focal point that works in harmony with the subdued colors around it. In this way the tranquility of the space will be maintained while providing your eye something to rest upon.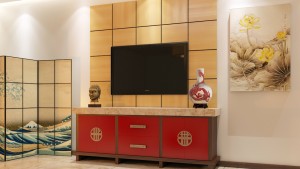 Complementary Furniture
For a truly Zen space, decisions about furniture are easy – less is most definitely more. Look at pictures of Japanese spaces – nothing is extraneous, everything is just as functional as necessary. Low tables with cushions instead of chairs reduces the amount of visual clutter in a space, and if you really want to go hard-core Zen, get rid of your bed and enjoy the simplicity of a futon sleeping mat that rolls away when you are done with it. Your stuff should go in a custom wall unit that integrates with the rest of the space as much as possible – no extraneous handles or knobs. Closet Factory can easily integrate any of our products into your existing look.
Materials
A Zen entertainment center should use natural materials as much as possible and its surroundings are no different. Bamboo is an obvious choice and our bamboo melamine is a sustainable and attractive choice for any of your spaces. Consider an indoor rock garden or bonsai collection to serve as a peaceful focal point for an otherwise open room. Occasional use of stone and woods like yew, red pine, or maple will provide tranquil focal points for the space.
Closet Factory is more than capable of matching whatever style of décor you have painstakingly decorated your home with. Our units are completely custom, so we can use the materials (from red lacquered melamine to real maple wood) that fit your Zen-style entertainment center – or space – the best. We can even add custom Zen-inspired metallic accessories that will match your aesthetic beautifully!