Before and After: Daniella Monet's Custom Closet Makeover

Actress Daniella Monet (Nickelodeon's "Victorious," "Baby Daddy," "The Fairly OddParents Movie") had just moved into her new Los Angeles home when she realized the current closet space wasn't going to cut it. She decided to remodel and contacted Closet Factory to design a 10×10 dream closet for her and her live-in boyfriend Andrew.
"All I wanted to do was have a really cool walk-in functional closet that Andrew and I could both share easily and house both of ours stuff," Daniella says, referring to live-in boyfriend. "We were spreading our clothes and shoes and storage throughout four closets in this house, two of them being coat closets. So what we did was an add-on, and then allocated 100 square feet just for the closet."
Before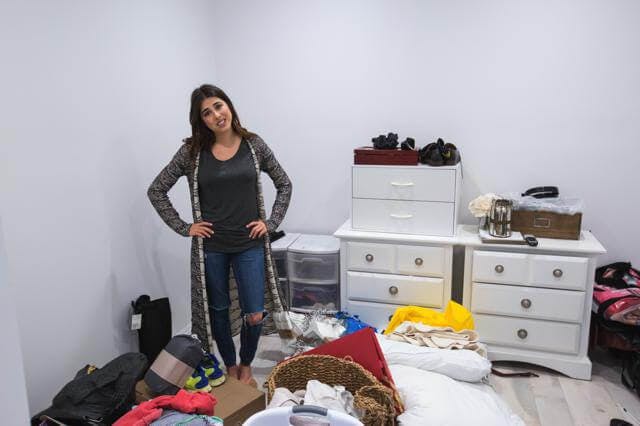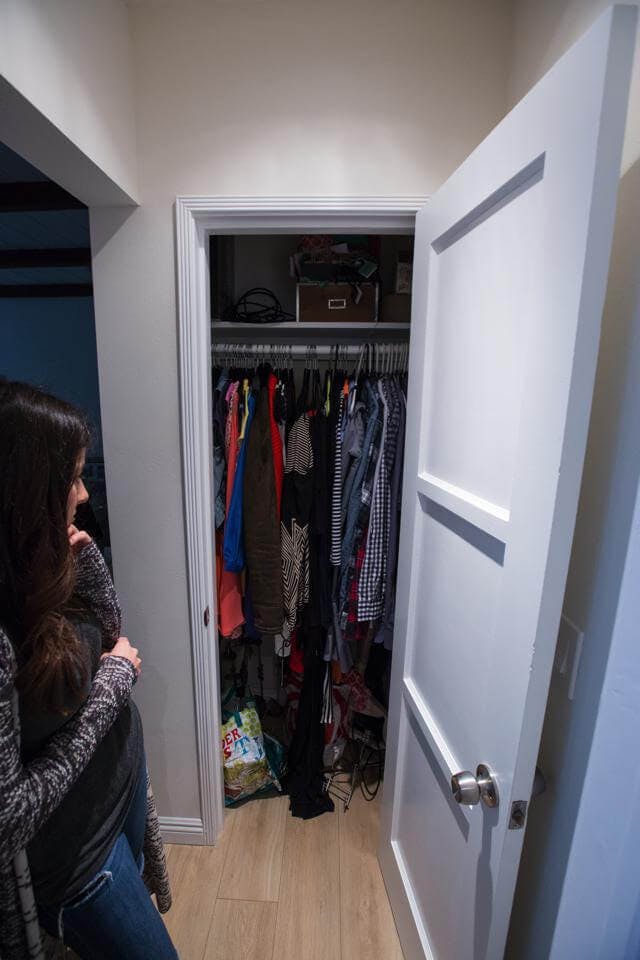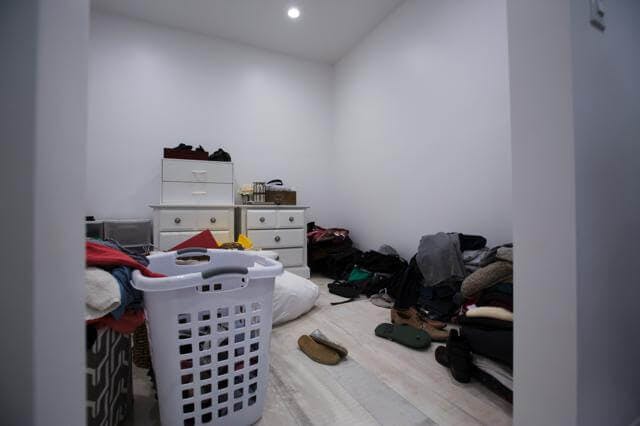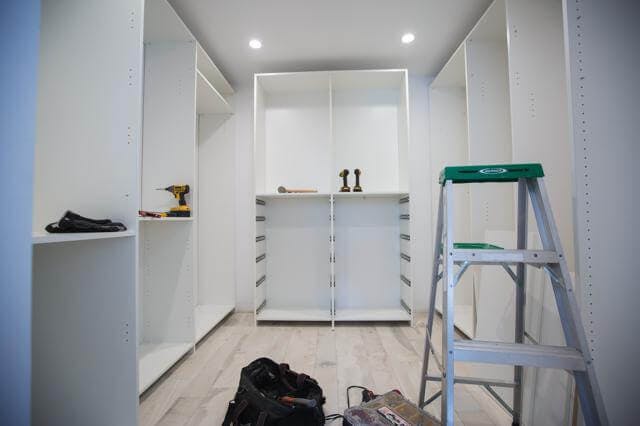 Daniella's closet features floor-to-ceiling, slide-out shelves for her collection of Vegan shoes, a velvet-lined drawer for all her jewelry, valet rods for her and her Andrew to be able to plan their outfits for the next day, and even a pop-out ironing board. She worked with Closet Factory designer Joanna Forbes to create the space, as well as professional organizer and best-selling author Regina Leeds, who helped 'Zen' Daniella's wardrobe.
After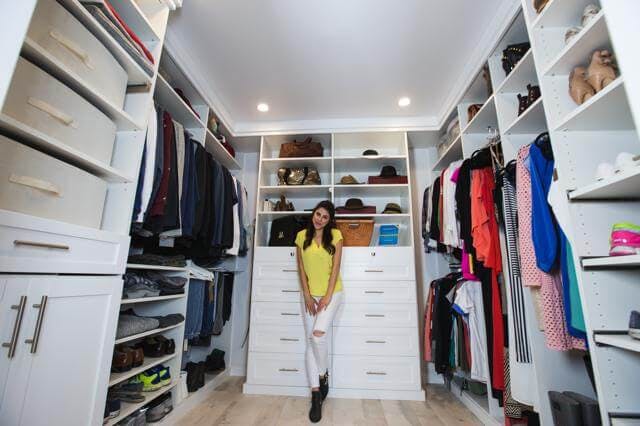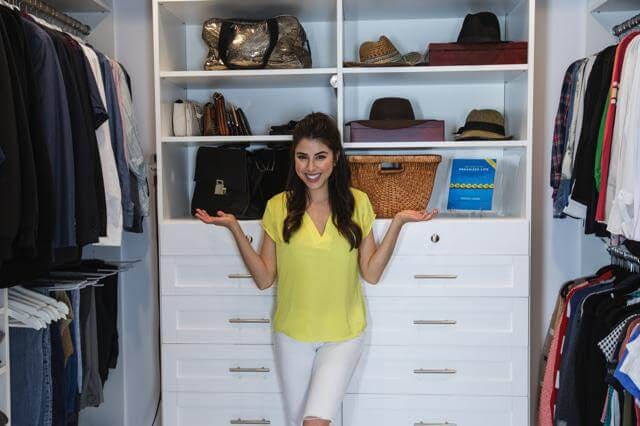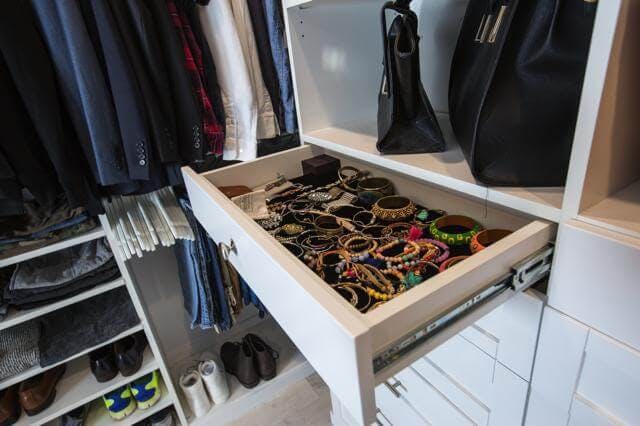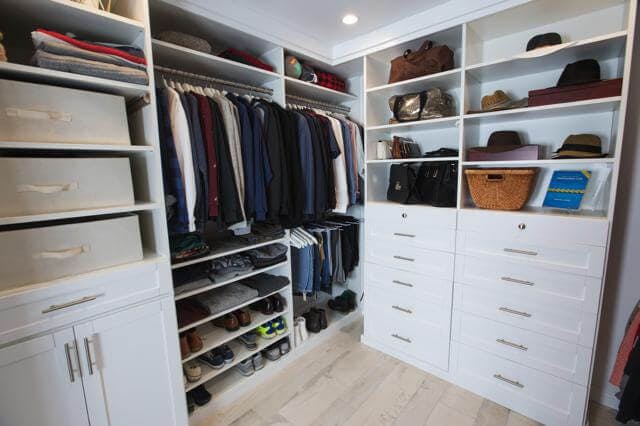 "Every little detail that you would have no idea to think about goes into this process, Daniella says. "And for that I'm so grateful because at this point, I'm just throwing things into the closet So to have a space that's just so organized and has like that Zen element to walk in and go, 'OK, this is what's going on, this is what I'm going to do.' It's going to help make [life] so much less stressful. I mean — pinch me! It's going to be awesome!"
By working with Closet Factory, Daniella was able to transform her new space into a personal sanctuary.
For a more in-depth look at Daniella's custom closet makeover, check out our five-part series covering the process, tips, and more!
Part 1: A Closet Makeover Sparked on Twitter (or How I Met Daniella Monet)
Part 2: Daniella Monet's Boutique-Style Closet Guide & Tips
Part 3: An Inside Look at Daniella Monet's Wardrobe
Part 4: Applying Zen Principles to Wardrobe Organization
Part 5: Coming soon!
For more stories like this, check out more of our blog or follow us on Facebook, Instagram, or Pinterest!