Custom Storage Solutions Prepare Kids For The Future
Adolescence is the opportune time to teach your children important skills such as language, sports, manners, and, of course, organization.
According to research, the brains of children and teenagers are more absorbent than those of adults. Exposing your young ones to things early on will create more neural pathways in their noggins, further increasing their ability to learn more efficiently.
Organization skills are no different, as parents can actually assist their children in learning how to live organized lives early. Good organization skills stick with a child from early childhood all the way to adulthood. It has been proven that organized people are less stressed, perform better in school and at work, and are generally happier.
By helping your little ones, let's say, put away a piece of clothing here or there, you are paving a bright road they can take for the rest of their lives.
Help Them Learn Their Own Way
One effective way of engraining good organization principles into your children's brains is through the use of custom storage solutions.
Custom storage solutions, by virtue of their name, allow children to learn good organizing habits based on their own needs, strengths, and weaknesses.
Realistically, not every child is going to put their belongings away in the same way, and each child's belongings will vary. You might have a kid who loves stuffing his her or toys in a drawer, or you might have a teenage son who has stacks upon stacks of books.
Develop Their Habits
As a parent, your job is to help your kids utilize custom storage solutions, not to create a temporary solution, but so that they can continually develop a habit of putting things away on their own in an efficient way.
For instance, let's say you decided to invest in a custom closet with seven drawers on top of each other. To teach your child time saving skills, you could have each drawer represent a day of the week and have your child pick out clothes in the morning from the corresponding drawer for that day. As the days go by, your child will slowly realize how quickly and easily he or she gets ready in the morning.
They're Visual Learners
Another example is if your custom storage unit features multiple rods for hanging shirts and pants as well as shelves for folded clothing, your children will develop an instinctive "feel" for how to put away a certain piece of clothing: folding t-shirts instead of hanging them, placing socks and underwear in drawers, etc. Kids learn well visually, and if they are able to visually see where something needs to go, it'll stick with them for a long time.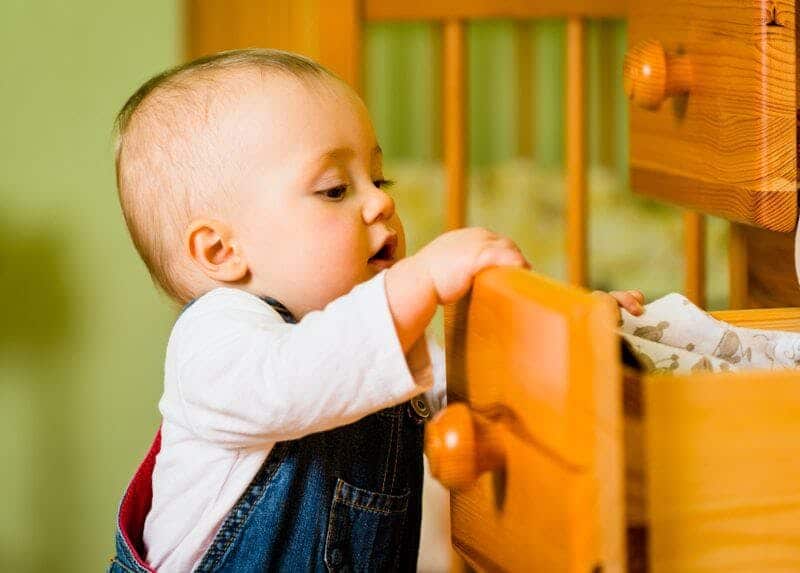 As you can see, a custom storage solution can be an amazing investment for your child's future if used correctly. It's always good to start them young.