Custom Closets Unveiled at Dwell Design Labs
Modern living requires modern closet design and Closet Factory provided that in good form at this year's Dwell Labs/LA event. The designers at our Los Angeles headquarters worked around the clock for the past three weeks, creating eight unique custom closets as well as a pantry and an alcove home office within four apartments in the area.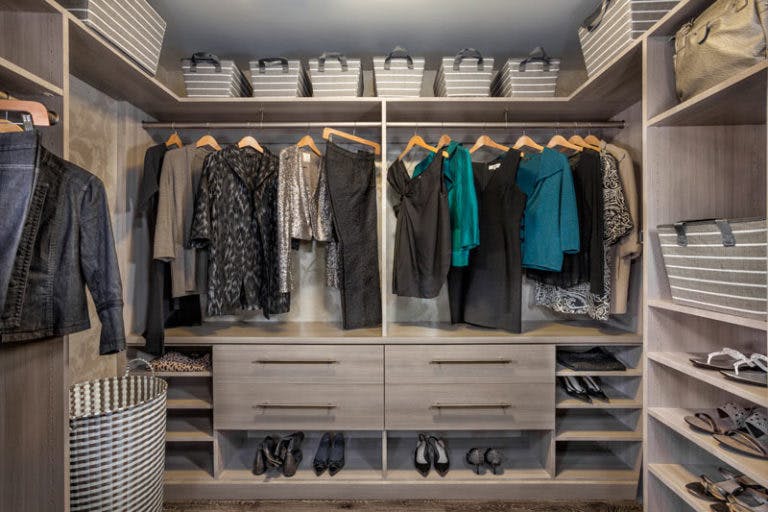 "We have a unique modern aesthetic that works so well in urban residences like the ones at Met Lofts and 1600 Vine," says Kay Wade, vice president of design. "This was the perfect opportunity for us to present our new products and materials."
The event, part of Dwell on Design that is taking place this weekend (June 21-23), provides modern design enthusiasts an opportunity to see real spaces transformed into quintessentially modern living spaces. Eight residential units within metropolitan Los Angeles received a complete design makeover from selected ASID interior designers in the area.
So—want to see these amazing modern closet makeovers?
1600 Vine, Hollywood, Unit 1109, master walk-in closet
Designed with an aspiring filmmaker in mind, this apartment reflects both an artistic sensibility as well as an attention to eco-conscious living. In the master closet, smoke melamine backs against dark gray painted walls for a tone-on-tone effect. Closet system includes doors and top drawer fronts of Smoke Grey Lucite, 12″ metal tube handles and melamine molding on top.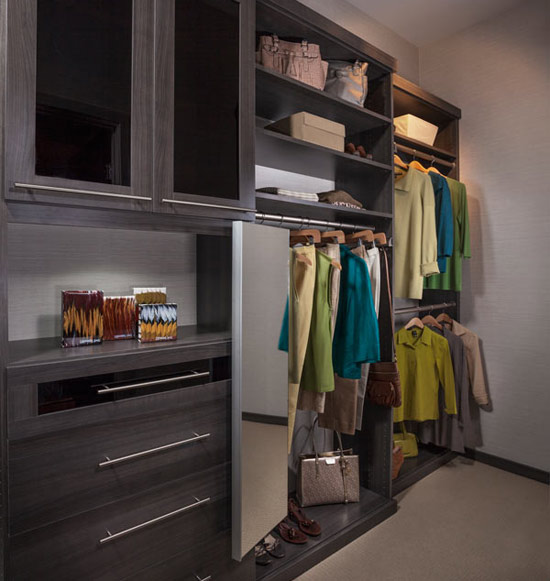 1600 Vine, Unit 856, master walk-in closet
A bright, functional white melamine closet with our signature aluminum detailing houses all the resident's clothing in breezy style. Features of this configuration include brushed aluminum drawer fronts, Formica top, base and finishing molding to the ceiling. Floor-to-ceiling shelves are on both sides.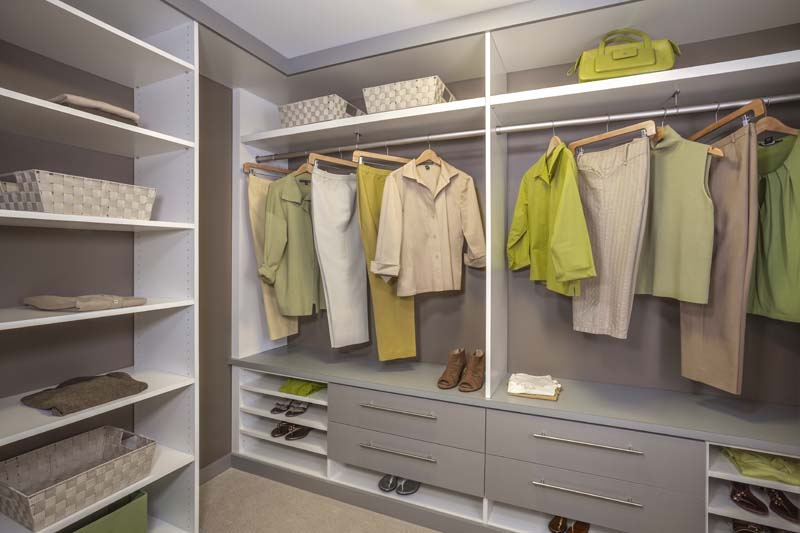 1600 Vine, Unit 734, master walk-in closet
A blend of Old World and New World sensibilities, this walk-in closet design offers a restrained high-end style. Notice the glimmer of a fabulous embossed wallpaper peeking through. All Closet Factory closet designs are built from the floor up; a backless design makes use of ornamental wall detail and is actually a cost savings as well. Features include modern Gray Striea melamine, metal tube handles and wraparound upper shelving.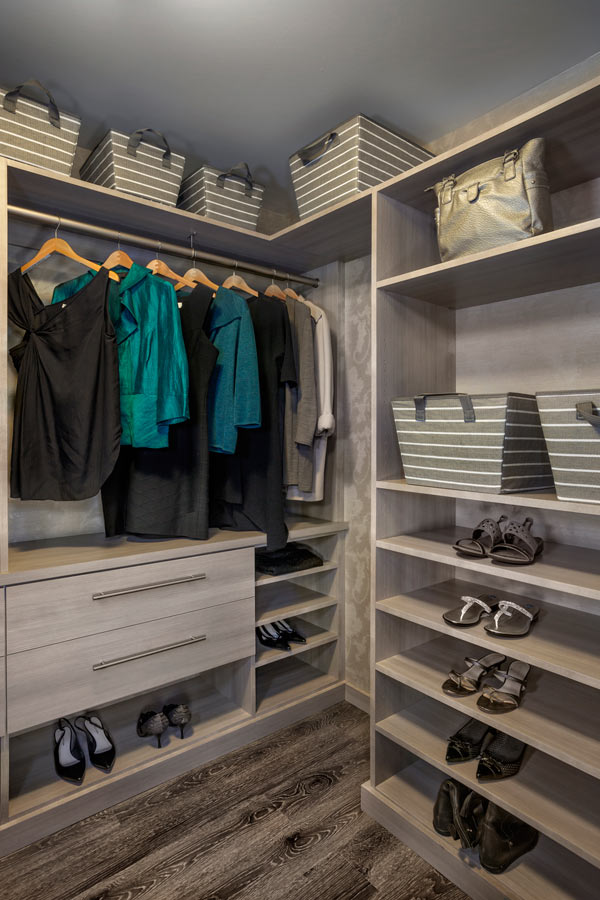 1600 Vine, Unit 734, guest/utility closet
Making the most of a small space, this combination guest and utility closet makes zones for housekeeping supplies, clothing/outerwear and linens. Made with white melamine and brushed aluminum oval hanging rod, the closet also features a cleat with five holders for cleaning tools.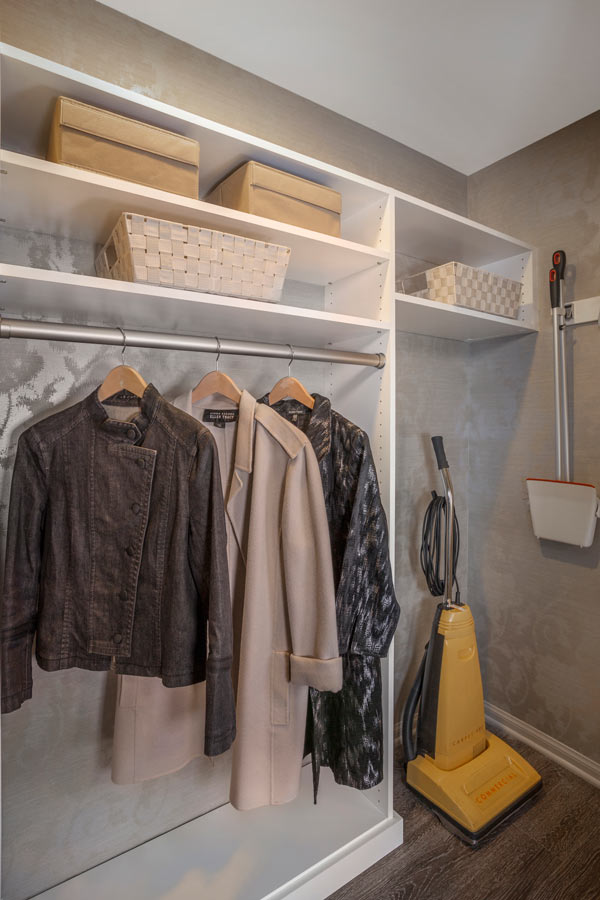 Come see us at Dwell Design Labs. Units are open for viewing until July 10. Visit our gallery for more exciting modern designs for walk-in closets.