Custom Closets Fit for a Military Hero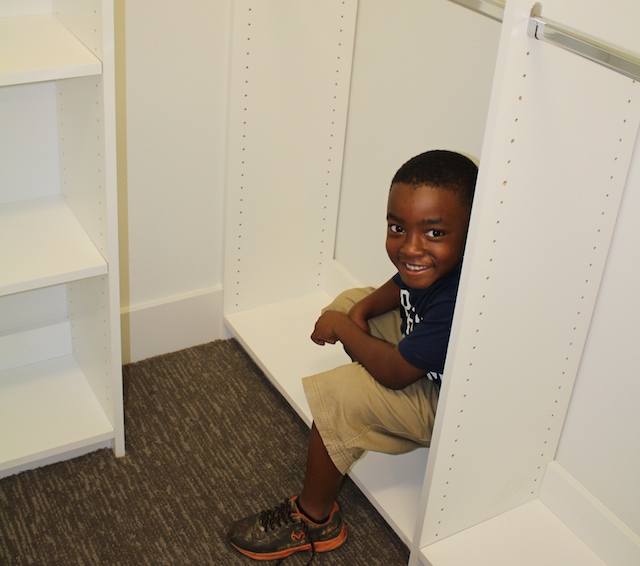 In another amazing example of Closet Factory's commitment to bettering our local communities, our location in Orlando, Florida recently donated four custom closets and a custom pantry to Operation Finally Home; a national, non-profit organization dedicated to building homes for wounded, or ill veterans, surviving spouses and their families. In partnership with various companies and suppliers in the homebuilding industry, Operation Finally Home builds custom, mortgage-free homes for America's military heroes in order to give them a foundation to help them move forward in their lives after their military careers.
In a huge team effort with Operation Finally Home, the Master Custom Builder Council and Real Radio 104.1, Closet Factory-Orlando contributed to a home located in Sanford, Florida. The home was donated to Sgt. Jackie Irving, his wife and their four young boys his family.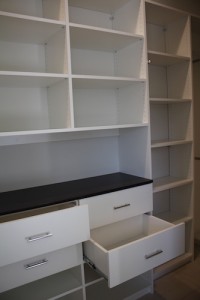 A Purple Heart recipient, he served two tours in the U.S. Army in both Iraq and Afghanistan. In 2012, while on foot patrol in Afghanistan during his second tour, his unit was hit with an explosive device. Sgt. Irving suffered multiple injuries including head trauma that caused bleeding on his brain, memory and hearing loss, and PTSD. Despite his injuries and intensive therapy, the now retired Sgt. Irving continues to serve. He and his family are actively engaged in their church and they feed homeless people in their area. Sgt. Irving also organized fundraisers to purchase medical supplies and equipment for the victims of the Moore, Oklahoma tornadoes.
Led by owner, Jack Green, the team of designers, builders and installers at Closet Factory Orlando donated a custom walk-in closet in the master bedroom, walk-in closets in the three other bedrooms, a linen closet and a custom pantry. The designs were all done in white melamine to match the airy, clean lines of the house.
"It was a pretty easy decision helping an individual that had given so much to his country," Jack said, "He continues to give back to his community in many ways, which made this an even easier choice." The total value of Closet Factory-Orlando's contribution to the project was just over $8000. Additionally, three of Closet Factory-Orlando's installers, Pat Koepke, Tony Suarez (also a veteran) and Ryan Holcombe volunteered their time and labor to install the custom closets and pantry.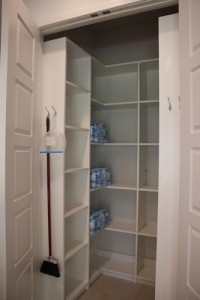 At the end of March 2015, Sgt. Irving and his family were presented with their new home. As his boys ran around the house, Sgt. Irving surveyed his surroundings and was clearly overwhelmed by the generosity of all the contributors. "I'm grateful for what's been done for us," Irving said, "I'm a soldier, I cry on the inside, but right now there's so much going through my head, I'm really speechless. This is just awesome."