How To Create A Warm And Comforting Closet For Your Home
We know that custom closets can provide much needed functionality to a home, and over the years, closet aesthetics have evolved on an equal scale.
A well-designed closet has the potential to be a place of retreat and a personal oasis, where you're surrounded by all of the beautiful personal bells and whistles selected during your collaboration with a designer such as glass sliding doors and Lucite drawer handles. However, the glitz and glam options might not be for everyone, as some people prefer a cozier and homely atmosphere in their closets. Luckily, since a custom closet can be designed in so many different ways, it can also be made to be warmer and more inviting.
Colors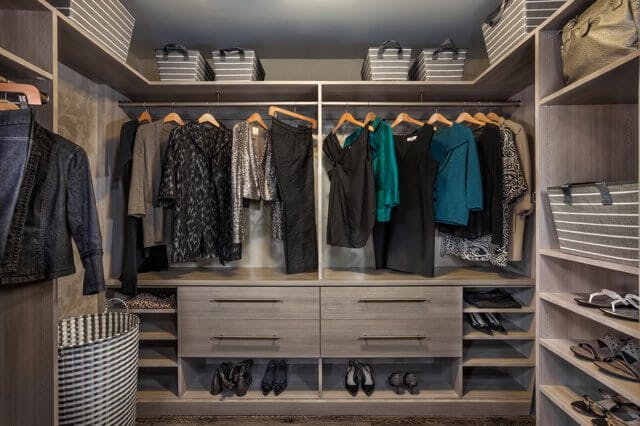 First off, you'll want to incorporate the appropriate color schemes for your closet. Creamy tones such as gray and pastel work well for women's dressing rooms while exotic veneers provide a comfortable aura for men's closets. If you're thinking about adding backing to the closet, make sure it's a pale background with some texture, as dark closet backs can clash horribly with the aforementioned colors.
Use LED Lights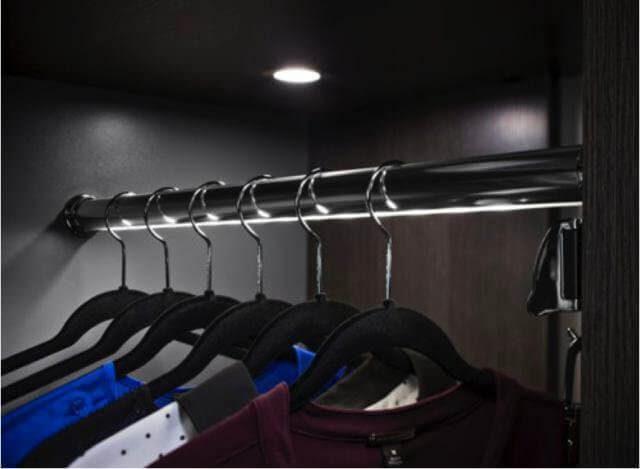 For your hanging rods, consider adding LED light strips underneath them, as this subtly adds a bit of ambience to your shirts and dresses. If you're so inclined, you could also add LED strips along the base, which creates the illusion of a welcoming walkway for the closet.
Display Shoes Properly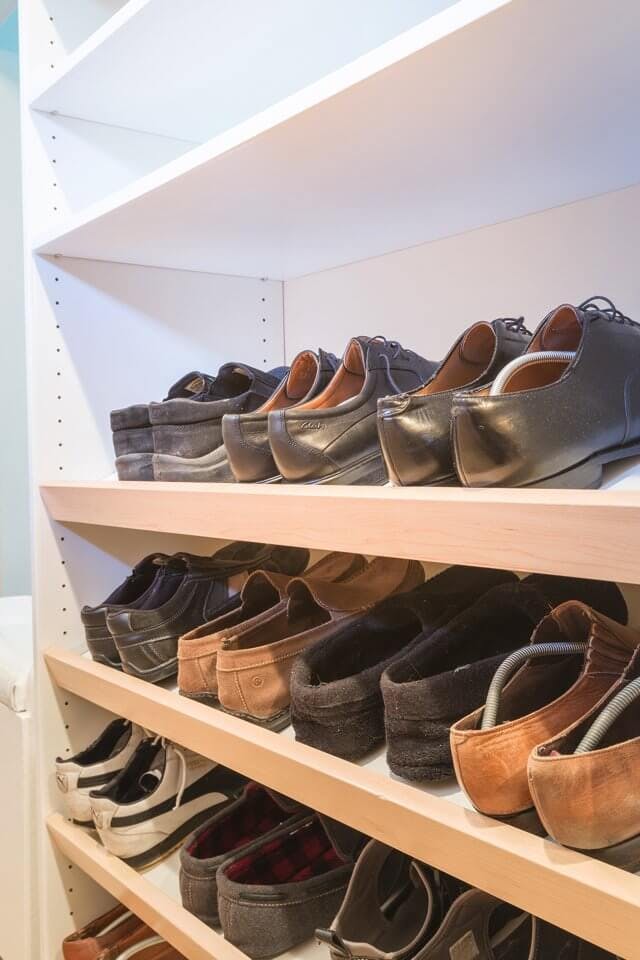 Shoes should be displayed with slanted shelves that have toe stoppers. If your shoe collection is expansive and is stored in high vertical shelves, a rolling ladder can be used to access it, similar to how people grab books in a large cozy home library.
Use Glass to Display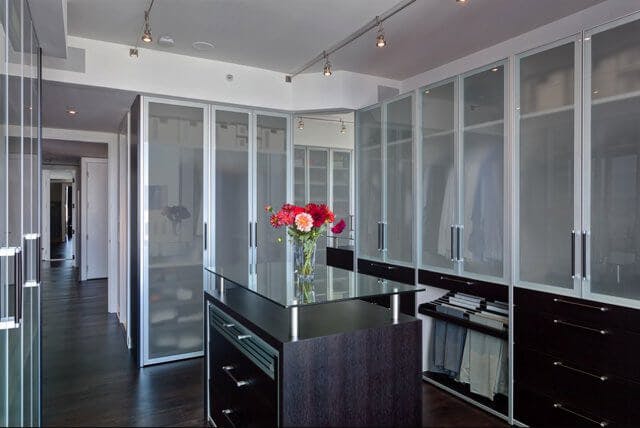 Finally, if you're thinking of closet counters and islands, it is highly recommended that they are covered in glass so that contents such as jewelry can be seen at a glance. Getting ready for the day in a custom closet is a unique experience, and one can draw inspiration from his or her surroundings if he or she can see items right away.
Need some inspiration for your current closet system? Check out our FREE Closet Design Guide!