A "Couple's Closet" Is One Of 2017's Breakout Wedding Registry Ideas
Forget the blenders and silverware. It's time to hop on one of 2017's breakout wedding registry ideas: the gift of a couple's closet.
Weddings are a time to celebrate two lives coming together, but afterwards, newlyweds face an unexpected challenge: what happens when two wardrobes have to come together in one closet?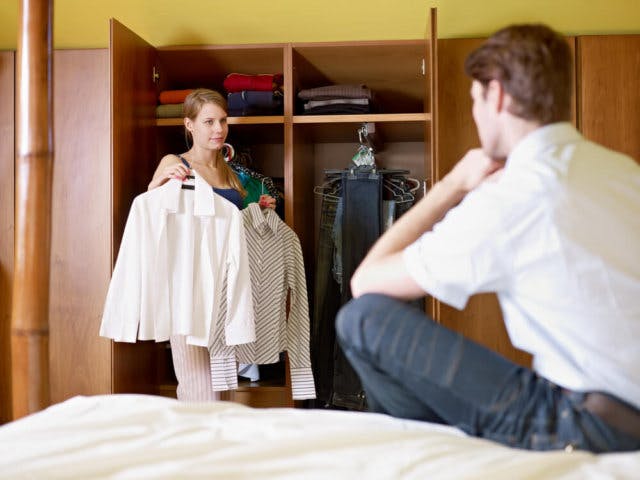 There's the inevitable haggling for drawer space, fights over shelves and overflowing hampers spilling dirty laundry all over the floor. Not the best way to start the rest of your lives together.
As newlywed couples shop for their first home or make plans to remodel their current one, home improvement projects have become popular options for wedding registries, with the thought of a customized "couple's closet" emerging as the first choice for brides and grooms alike.
"We got married almost 3,000 miles away from home," says Samantha Moyer, who recently celebrated her one year anniversary with husband Dan. "We couldn't take a lot of the gifts we'd been given back on the plane with us, so they had to be shipped. It was a big pain. I wish I'd thought of adding a couple's closet to our registry instead!"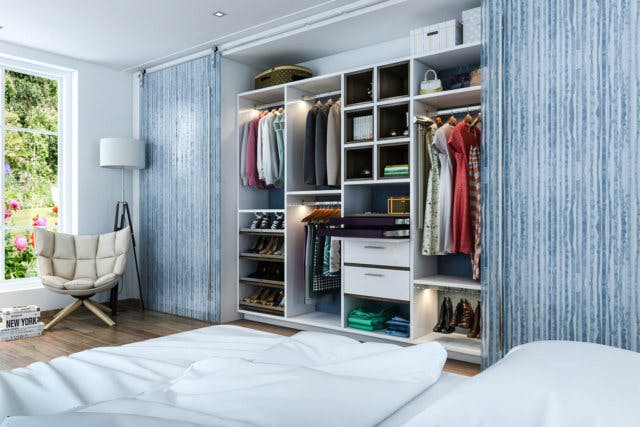 The closet is where newlyweds will start and end their day EVERY DAY for the rest of their lives, so the more peaceful, beautiful, and organized the space is, the longer that honeymoon phase will last.
For couples who have been living together for years, you may think you've come up with a compromise that works. He gets 3 drawers and 4 shelves. She gets 6 drawers and 5 shelves. His ties are hung up on one hook. Her handbags get all the rest.
While this may have worked while you were dating, now that you're married, it's time to start thinking about lifelong solutions. Here are the next steps to take:
For Brides & Grooms to Be
Step 1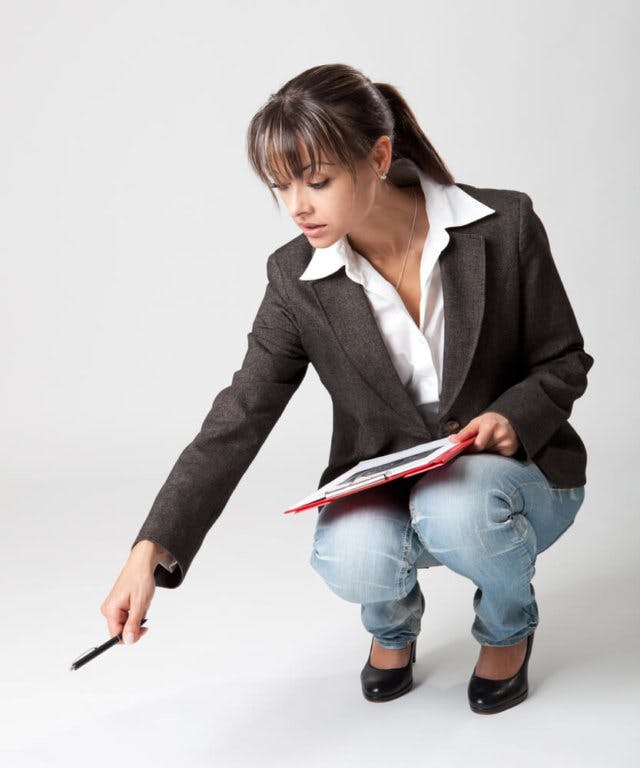 Schedule a free in-home consultation with a designer. They'll measure your space and inventory each of your wardrobes – from measuring the height of your stilettos, to counting his belts and socks.
Step 2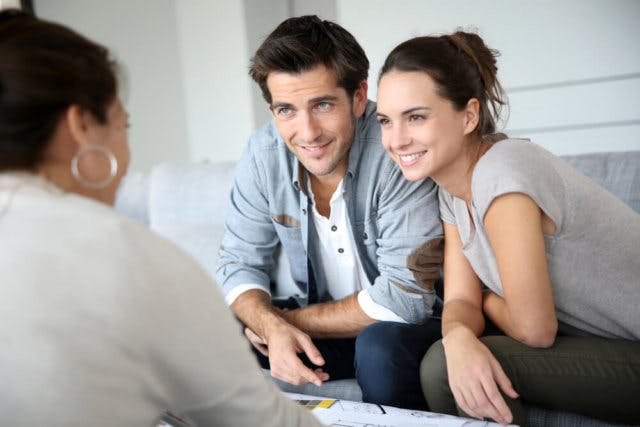 Next, the designer will ask you questions to get at the heart of your needs, such as: "Are you more visual organizers, or do you prefer to feel like things are tucked away behind doors and in drawers? How often do you iron? Are you left handed or right handed?" Believe it or not, these details make all the difference.
Step 3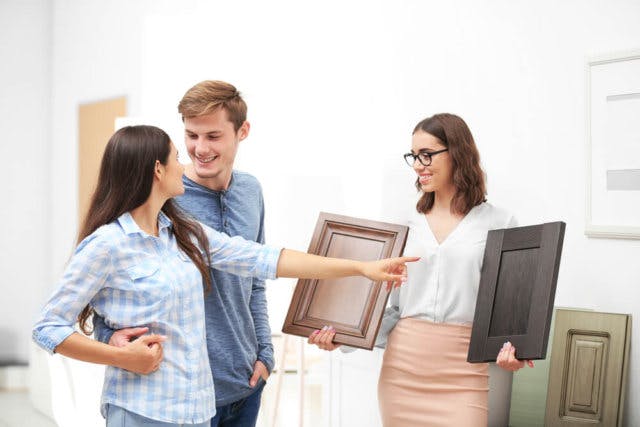 After you've collaborated on a layout tailored to your routines, you and your partner get to select the materials, colors, accessories and embellishments that will make your new couple's closet a truly one-of-a-kind design.
Step 4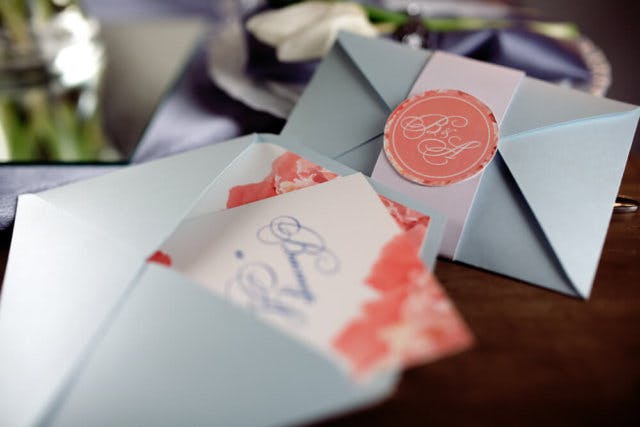 Once you've agreed upon the final design, it's time to tell your friends and family! Send out a registry invitation, e-vite, or add your couple's closet to the list you've created online.
Step 5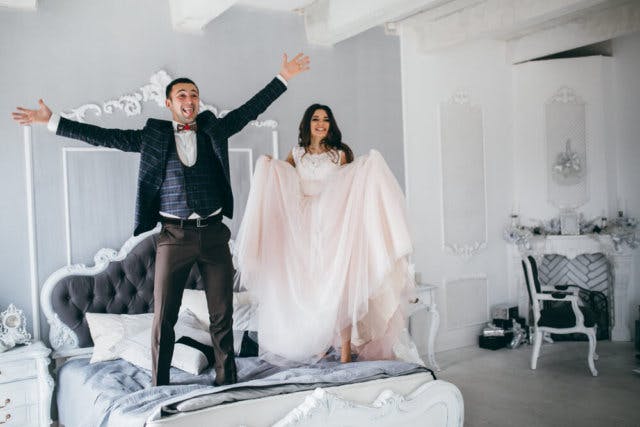 Enjoy your wedding!
Step 6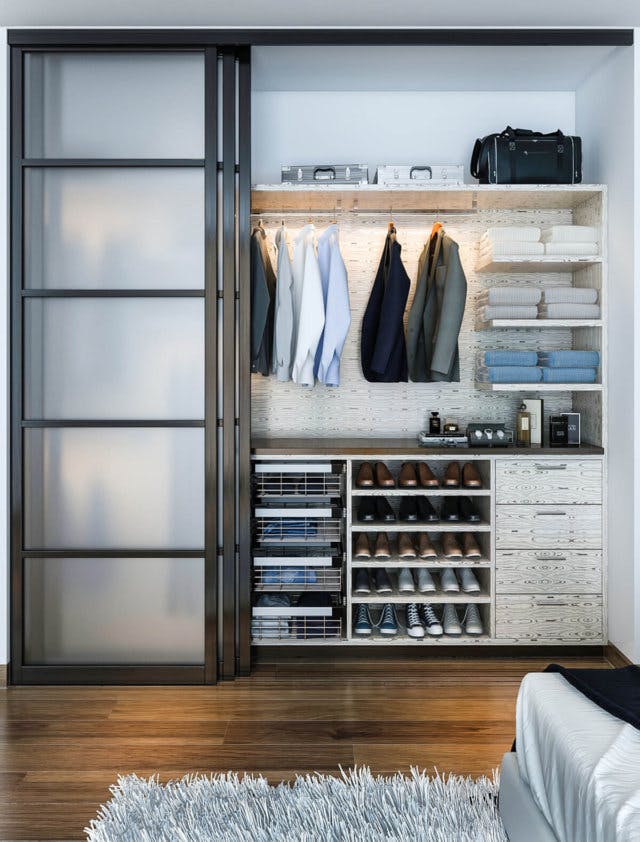 Now that one or more of your guests have agreed to fund your couple's closet, contact your designer to schedule the installation. Soon, you'll have your very own system of organization that's been personalized around you and your spouse. Less time spent looking for things in your closet means more time you get to spend together.
For Parents & Wedding Guests
Creative wedding registry ideas aren't just for brides and grooms. If you're reading this and thinking, "Gosh, it would be great if I could surprise so-and-so with a couple's closet," you're in luck!
Step 1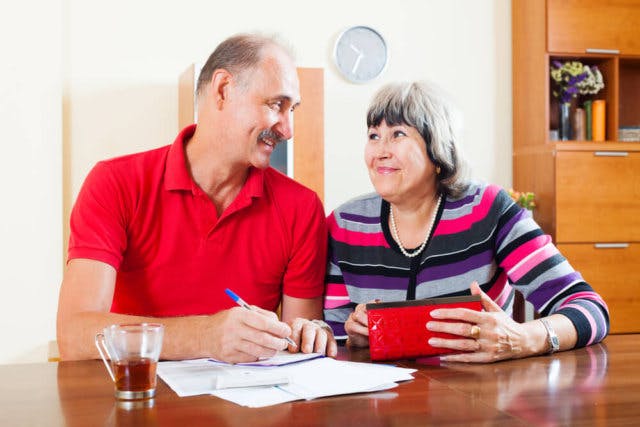 Schedule a free in-home consultation with a designer. While they won't be able to do things like measure the couple's wardrobe (to maintain the element of surprise), they can help you determine an overall budget for the project.
Step 2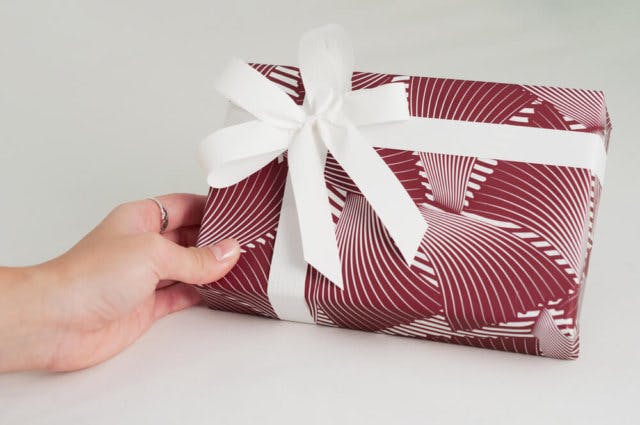 Take the Closet Factory brochure and wrap it in a box along with a little note explaining your gift.
Step 3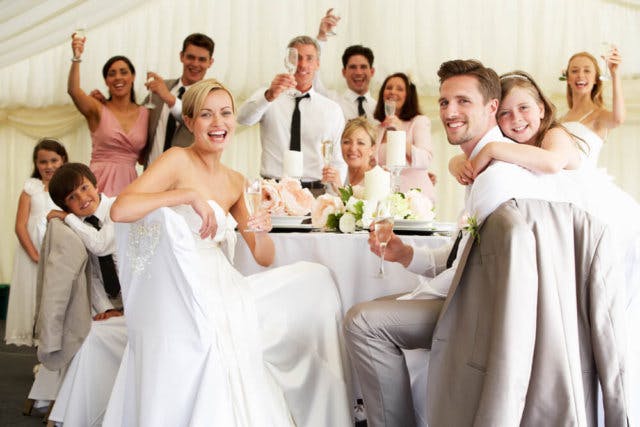 Enjoy the wedding!
Step 4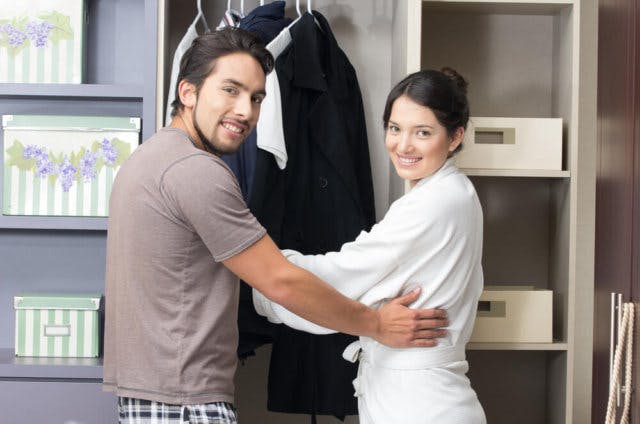 Watch as the newlywed couple's eyes light up when they realize you've helped them make their house a happy home!