How The Comeback Of Designing With Pastels Reflects Our Political Climate
History is cyclical, and so too are style trends.
Last year, Pantone shocked the design community by naming not only one, but TWO pastels as 'Colors of the Year' – Rose Quartz and Serenity.
Now take a short, strange trip through history and learn why designing with pastels has officially made a comeback.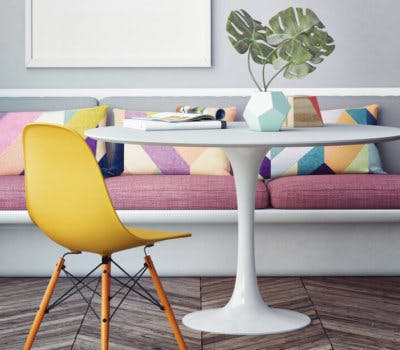 1930s & '40s
You won't find many pastels in American home design during the 1930s and '40s. With World War II in full force, colored dyes were reserved for the war effort.
1950s
Pastels first gained popularity in the 1950s. With women leaving the workplace to return home, colors became softer and more romantic.
1960s
But the popularity of pastels quickly faded, giving way to more industrial colors like sharp reds in the 1960s
1970s
The economic recession of the 1970s resulted in the rise of Earth tones. People wanted their homes and wardrobes to be more neutral since they anticipated having to hold onto them for longer.
1980s
The 1980s saw a spike in super-luxe colors that represented the affluence of the period.
Pastels started to piqué the publics' interest again towards the end of the decade thanks to the Southwestern design movement and the popularity of the show Miami Vice, but still, they weren't mainstream.
1990s
Bold accents characterized the 1990s. With personal computers available in a wide variety of colors, fashion and interior design soon followed. Homeowners paired subdued palettes with colorful furniture and decor.
2000s
The millennium marked the rise of the digital revolution. A 'more is more' approach to graphic design created a sense of hyper-connectivity, resulting in louder, more expressive aesthetics. Still – pastels were an afterthought.
Today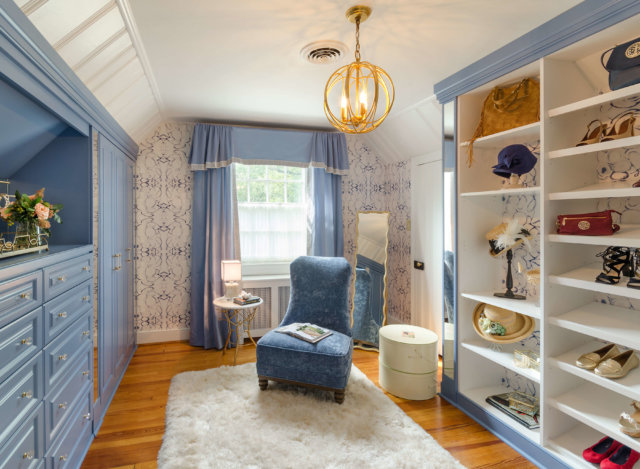 If you're looking for something subtle yet don't want to settle for beige, pastels add a gentle warmth to any space, in any style, whether it's your closet, living room, or kitchen pantry.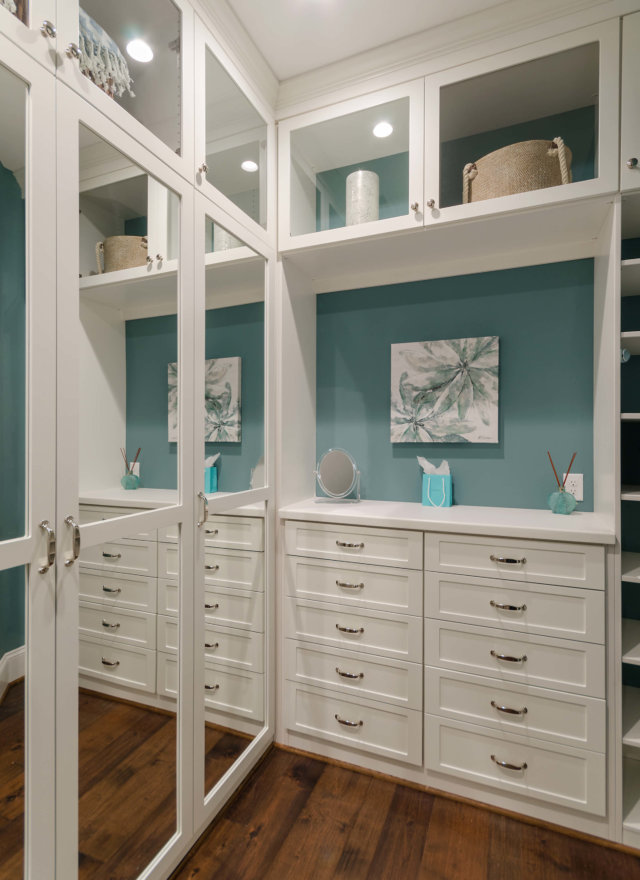 So why exactly has designing with pastels become popular again?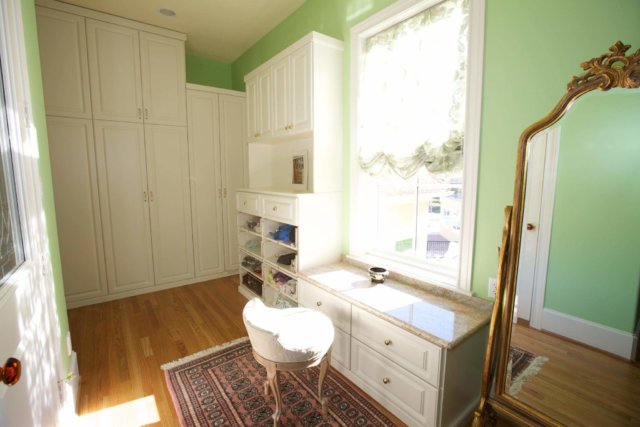 Could it be that the calm they evoke contrasts with the chaos of our current political climate? We are, after all, in the midst of one of the most polarized eras in American history.
Start Designing With Pastels
Whether you're for President Trump or against him; support bombing Syria or don't; Republican or Democrat, we can all appreciate a little Serenity… even if it's only painted on the wall.