Closet Factory Transforms an Optometry Office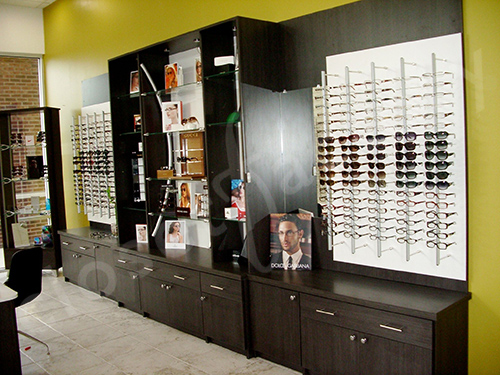 Closet Factory designers do more than just design custom closets for their customers, they can also help you design the perfect home office, organize your garage or create the perfect wine room.  But did you know they can also help you with your commercial space? Because Closet Factory offers custom solutions they can design a solution for your home and for your business. Just recently Closet Factory Orlando finished an installation at an optometry office.
The designers worked with the doctor to create his dream office and he had a very specific vision in mind for his space.  It needed to be multi-functional and allow him to display eyeglass wear and provide ample room for him to work with his patients.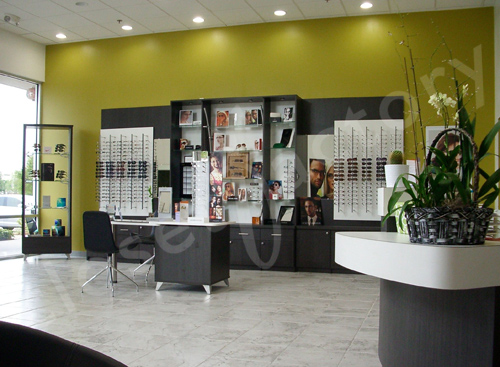 As you can see the final product is gorgeous and the doctor loves the modern look of his office and eye glass display.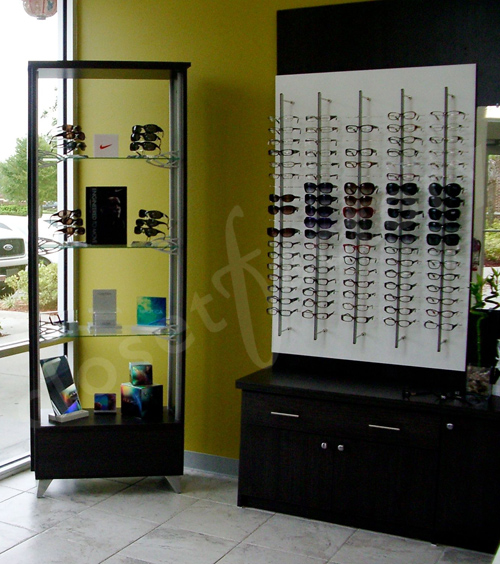 Closet Factory has helped many clients create custom storage and displays for their home and business ranging from gun racks, museum display, sports memorabilia displays and much more. The options are endless.
What area in your home or office needs organizational help?
Looking for some inspiration, feel free to check out our project gallery. Do you have questions about your space; request a free consultation with one of our professional designers?