How Closet Factory Transformed Actress' Closet Into A Personalized Sanctuary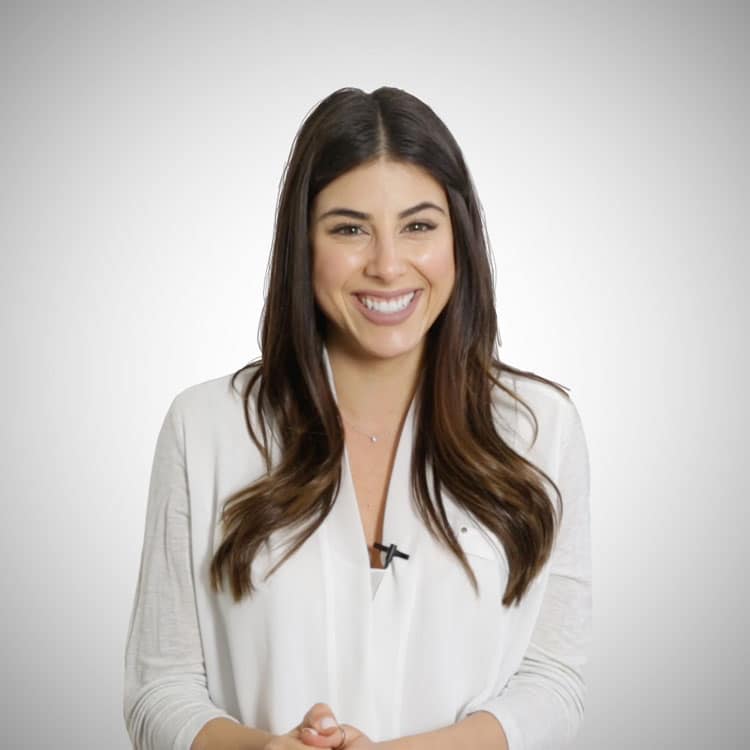 It's not easy being a successful, young actress in Hollywood. Of course it takes talent and determination, but it also takes organization…lots of organization! Don't believe us? Just ask Daniella Monet, a successful actress with starring roles on Nickelodeon's "Victorious", "Baby Daddy", and "The Fairly OddParents Movie". Since the age of seven, Daniella has worked hard to gain a footing in the world of television and cinema acting. Each step along her road to success required Daniella to be organized while always looking her best. However, after she purchased a classic 1941 Southern California bungalow with huge amounts of charm, but very little storage space, Daniella decided it was time to upgrade her storage strategy, and create a personalized closet that would provide both beauty and organization to her life. Check out Daniella's website: DaniellaMonet.
"In L.A., time is very important," Daniella explained. "There's traffic and all sorts of things that we do to keep busy, especially being an actress. You're kind of all over the place, and getting dressed for the day is very, very important. I sometimes wear maybe four to five outfits a day! And it's not easy when your clothes and shoes are spread throughout four different spaces," said Daniella.
 Combining Form and Function For Organizational Beauty
The first step for Daniella was to expand her closet space by 100 square-feet. Her second step was to call one of Closet Factory's professional designers to come into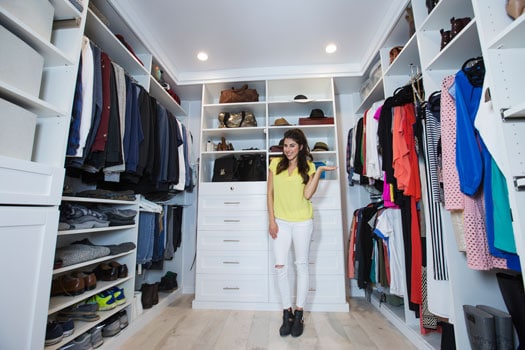 her home and help her create a truly custom closet solution that would keep her wardrobe, shoes, and jewelry organized and easy to access.
According to Daniella, working with the Closet Factory was more than just building a new closet– it was about transforming a blank canvas into an extension of her personality, combining form and function in away that turned organization into an art form.
"To have something that's really true to me and suits my style, my lifestyle, my clothing and shoe needs – it's amazing." Daniella Monet
The Closet Factory designer specifically helped Daniella in the following ways:
Understanding how Daniella lived and then transforming the closet space into an extension of her personality.
Assisting Daniella with editing out items that were taking up space, but that she did not really need any longer.
Guiding Daniella toward materials and finishes that would match her home's existing décor.
Creating an organizational system that showcased Daniella's beautiful clothes, shoes, and accessories.
Formulating an expanded drawer system that allowed easy access to both her jewelry collection and folded clothing.
Adding important accessories as velvet-lined jewelry drawers, valet rods, and even a pullout ironing board.
Creating slanted shoe shelves that would display Daniella's amazing collection of vegan, animal cruelty-free shoes.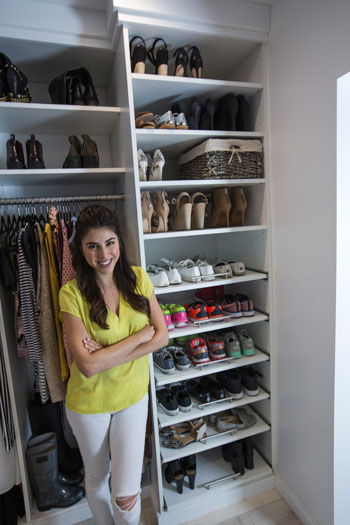 According to Daniella, one of the most important contributions from the Closet Factory designer was how
carefully she matched the trim and finish of Daniella's closet to match the style and materials of the rest of her home.
"We went with a Shaker style door because the designer noticed that was the design of our cabinets in the kitchen and master bathroom, so everything she designed was very cohesive. She even went so far as to match the handles on the doors, which is extremely important," said Daniella.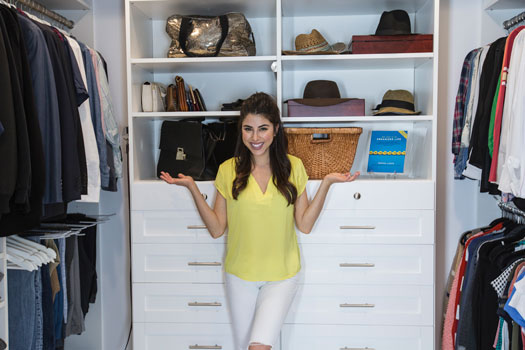 In the end, Daniella's closet makeover created a space that perfectly reflected her lifestyle while also creating an oasis for her to
enjoy each time she reached for an article of clothing.
"To have something that's really true to me and suits my style, my lifestyle, my clothing and shoe needs – it's amazing," Daniella explained as she proudly plucked up a pair of vegan shoes to accompany her one-of-a-kind bracelet. "I think everyone should do this!"
By Vincent Aviani
Check-out how Closet Factory also helped mother-of-three and DIYer, Merrick White, and Fashion blogger, Ashley Hafstead.