Closet Factory Ft. Lauderdale Pledges To Provide Closets For Veteran Homes
Last Friday, Closet Factory Ft. Lauderdale hosted an elegant cocktail reception at its expansive 20,000 square-foot showroom to celebrate the launch of its new Builder Division.
The big surprise of the evening came when CEO and owner Stephen Newman pledged to donate custom closets to local veterans and their families.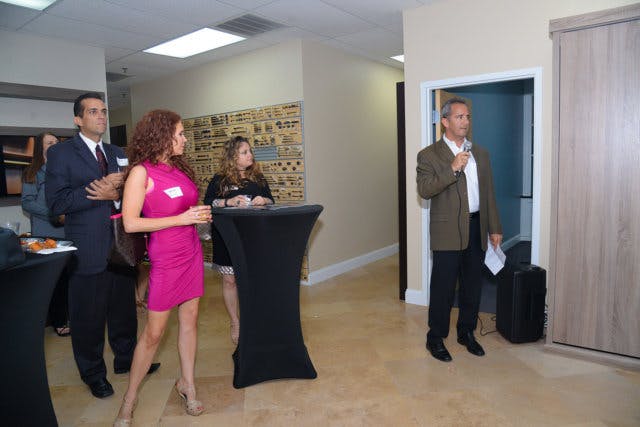 Closet Factory Ft. Lauderdale's year-long partnership with Rebuilding Together Broward County will provide custom closets for approximately 13 homes being built for veterans in need.
The event brought together architects, designers, construction companies and developers who were eager to learn about the company's expansion into the B2B market, which was born from the increasing demand to offer a turnkey product for buyers.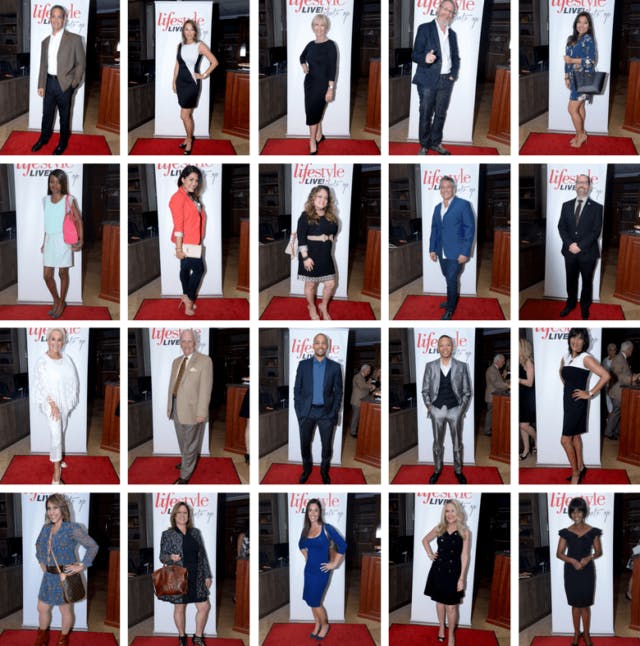 Through their Builder Division, Closet Factory Ft. Lauderdale offers customized storage options and upgrades that are installed before closing, thereby streamlining the process for both homebuilders and their buyers.
"We are really pleased by the response that this new division has received," says Stephen. "We are experiencing a high level of interest and have already made several connections with local developers for their projects. We look forward to continued growth as more and more industry leaders learn about this beneficial opportunity."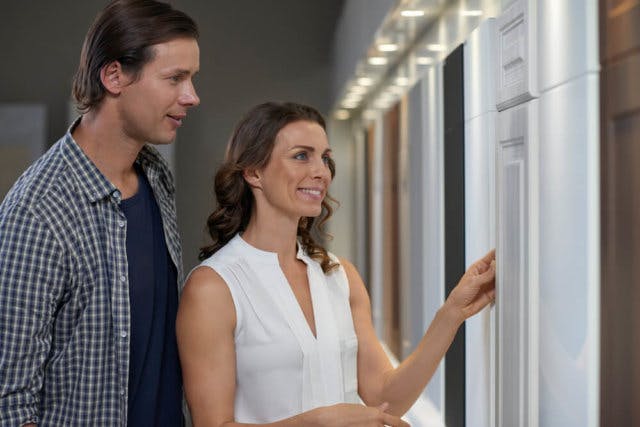 Guests walked the red carpet, enjoyed wine and hors d'oeuvres, and toured the showroom and in-house factory guided by experienced Closet Factory designers.
Justin Price was the lucky winner of a raffle prize drawing for a $2,000 gift certificate toward a new closet system!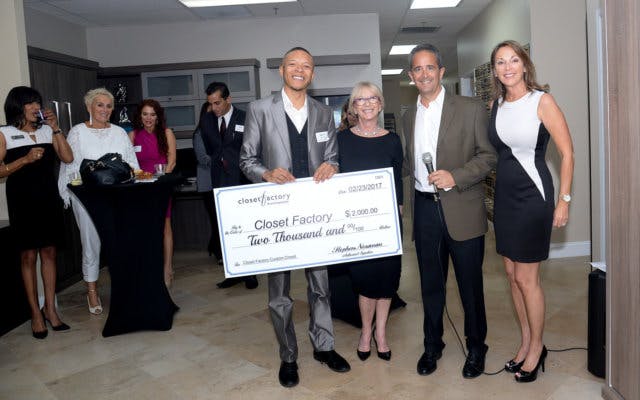 In business for over 30 years and employing a staff of more than 100, Closet Factory Ft. Lauderdale manufactures and designs their products at their showroom and factory in Deerfield Beach.
In addition to custom closet designs, Closet Factory offers home office build outs, wall beds, entertainment centers, as well as laundry rooms, kids play rooms, and wine room solutions. They recently launched a custom garage division under the Motor Trend brand, which features complete makeovers, including built-ins, flooring, designer finishes, and even man caves.
Closet Factory Ft. Lauderdale is located at 1650 S. Powerline Road in East Deerfield Beach.