Closet Factory D.C. Unveils New Showroom in Vienna
On Saturday October 1st, Closet Factory D.C. opens their new 2,000 square-foot showroom to the public, offering a more interactive space for people to choose from the array of materials, organizational components, and accessories that come with being the custom storage solution authority.
Co-owners Bruce and Kenna Devlin and Kevin and Robin Curtis, in business in the Maryland/D.C./N. Virginia area for over 20 years, couldn't be more excited to unveil the new Vienna, VA location.
"We tried to incorporate as many different spaces in the home to accommodate all customers, not just those looking for a new closet," says Bruce. "We have a mudroom, reading nook, pantry, wine bar, Murphy and Sico beds, a laundry room and even a garage area. Of course we have plenty of closets as well – from basic white melamine for function to high-end closets for the person who wants a boutique feel."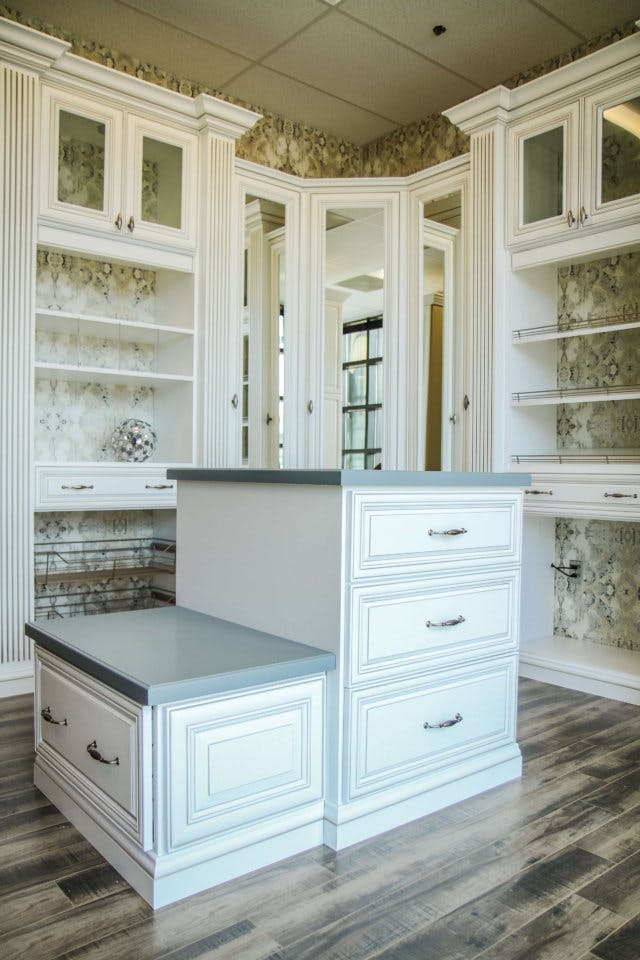 Closet Factory boasts the widest selection and most diverse product line in the industry. Displays in the new showroom depict the latest trends in home organization, from LED strips that keep the light on your clothes to slatwalls for storing tools in the garage.
Being industry partners with the American Society of Interior Designers (ASID), Closet Factory gets to work with people across all walks of life – from professional designers and organizers, to homeowners and homebuilders.
"We have 2 design rooms to give our clients a private area to meet with our designers," Bruce continues. "Everything they need is at their fingertips, like materials, door and drawer styles, and a multitude of accessories."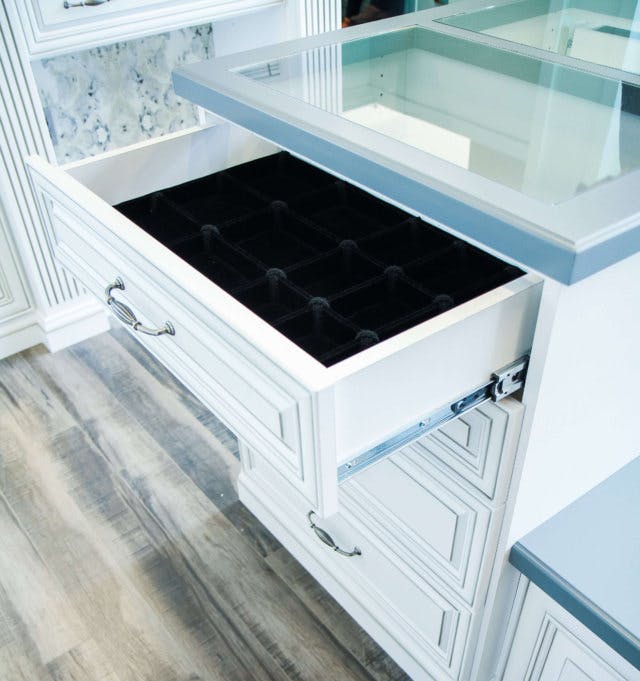 As an actually custom company, where every project is made-to-order and cut-to-spec, Closet Factory is able to create the design a client wants regardless of where they've seen it—whether it's New York, the Netherlands, or Pinterest.
"It is a beautiful facility that will be an amazing resource for our clients," says Deb Broockerd, a Senior Designer with Closet Factory D.C. "It will allow people to truly customize their projects with confidence!"
Stop by between 10 am and 8 pm for an exciting look at how Closet Factory D.C. can help your vision for your home come to life.
8500 Leesburg Pike, Suite 103
Vienna, VA 22181