Closet Factory Colorado Donates Home Office Study To Child Advocates Group
After relocating to Capitol Hill, Child Advocates-Denver CASA (A Court Appointed Special Advocate) partnered with local businesses to transform their old house into a warm, new home.
To help the CASA team create a nurturing environment for the children they serve, Closet Factory Colorado donated a new home office study. The space was designed by Stacie Nowak and decorated with the help of fellow designer Kim Magee.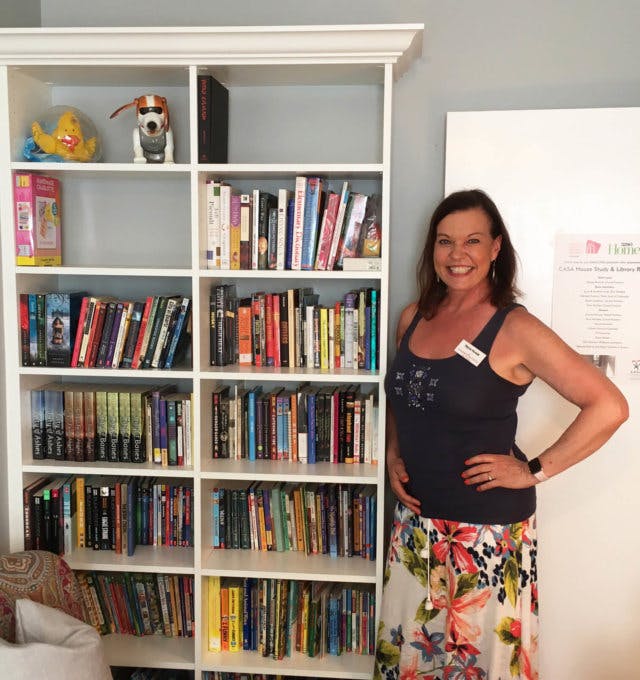 "My heart goes out to the kids who need an adult to care about them," says Stacie. "When I saw the opportunity to assist in this incredible venture, it spoke right to my soul."
The transition from a traditional office space to a residential house is something Child Advocates-Denver CASA has been working on for years now.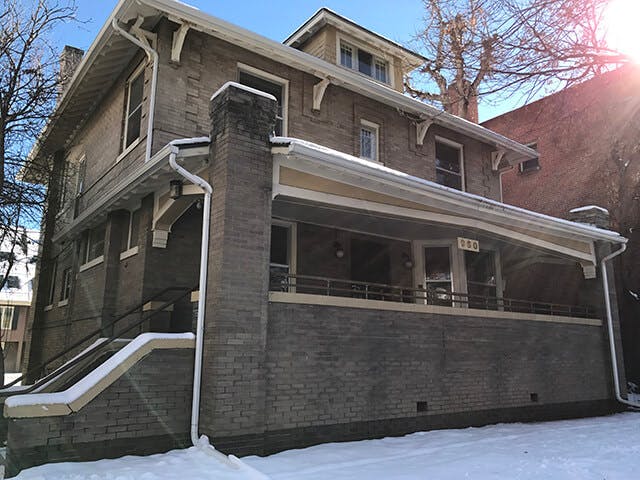 Katie Smith of Child Advocates-Denver CASA is hoping their new home will bring a little normalcy back into the children's lives.
"Based on my experience, it's important for kids to have a home-like environment that's safe, where they can cook, where they can have a quiet place to study, where they can have an adult there to support and encourage them," says Katie."[It's] a place that they can experience some normalcy. It's different than doing visits in an office or out in the community, it's nice to be in a home."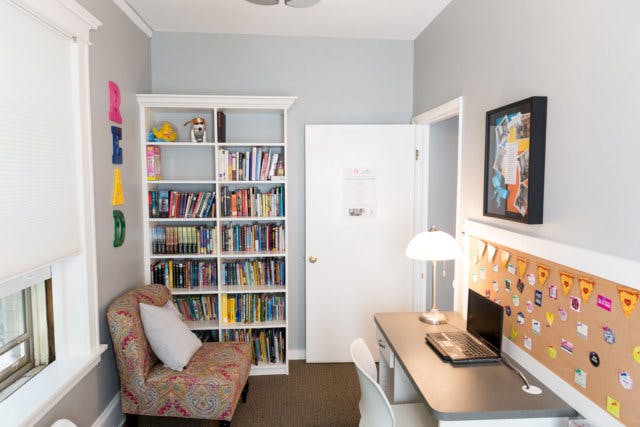 45 designers from across the Denver area came together to breathe new life into the house, which now features an updated office study, art room, kitchen, and living room.
"I became the team lead for the office study because Closet Factory could make the biggest impact in that room with sturdy built-ins," explains Stacie.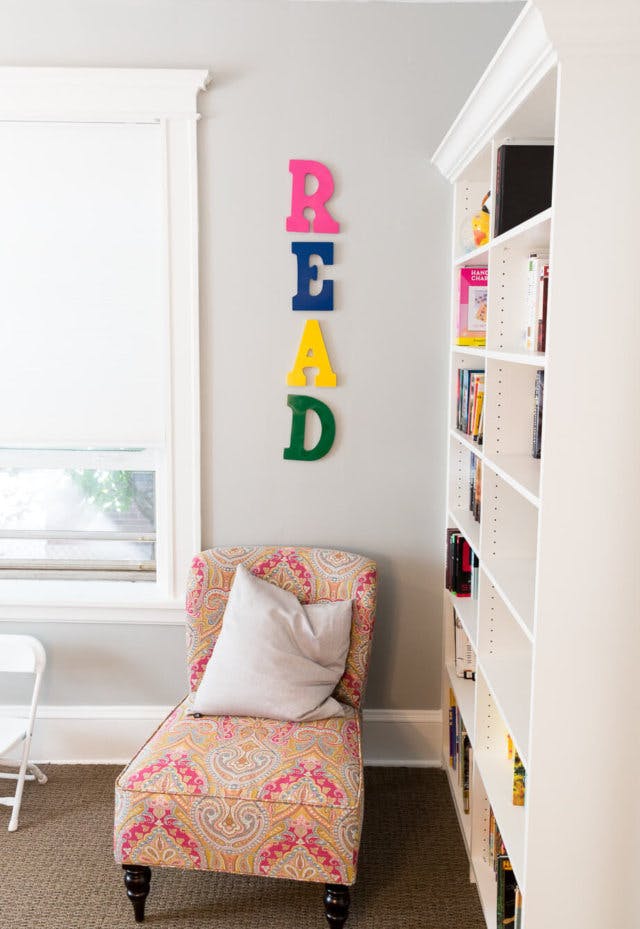 She continues: "I designed a multi-height desk for big and little kiddos and a book shelf with enough books for every age."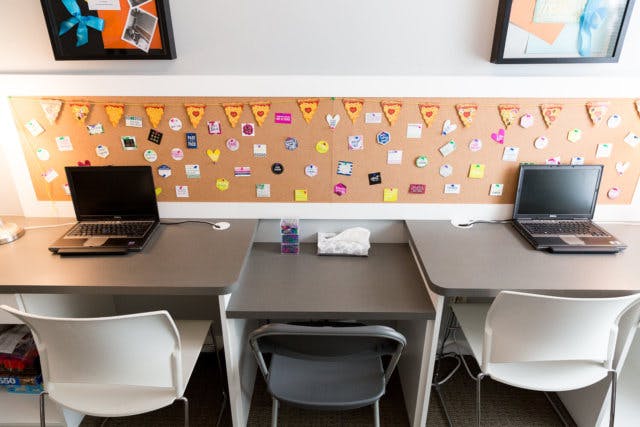 Mayor Hancock was on hand Wednesday for the official ribbon cutting. Soon, CASA volunteers and their children will begin moving into their new home, only now they'll have the kind of environment that every child deserves growing up.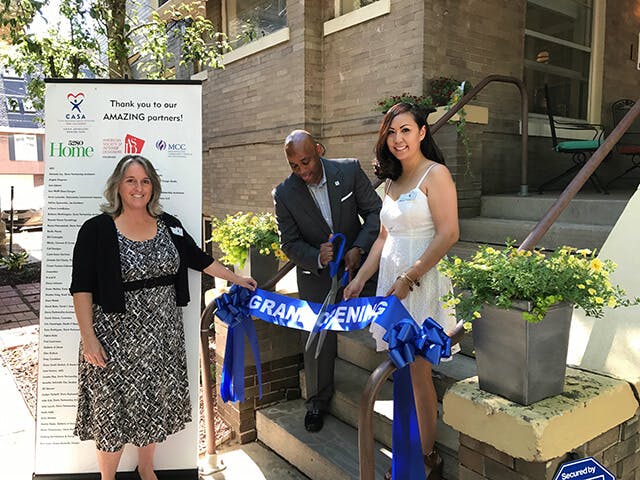 The mission of Child Advocates-Denver CASA is to advocate for the best interest of abused and neglected children in Denver. Since 1995, Child Advocates-Denver CASA has advocated for over 4,500 abused and neglected children, ensuring that a qualified, compassionate adult will fight for and protect a child's right to be safe, to be treated with dignity and respect, and to learn and grow in the safe embrace of a loving family. For more information visit DenverCASA.org.