Closet Factory Colorado in Denver Life Magazine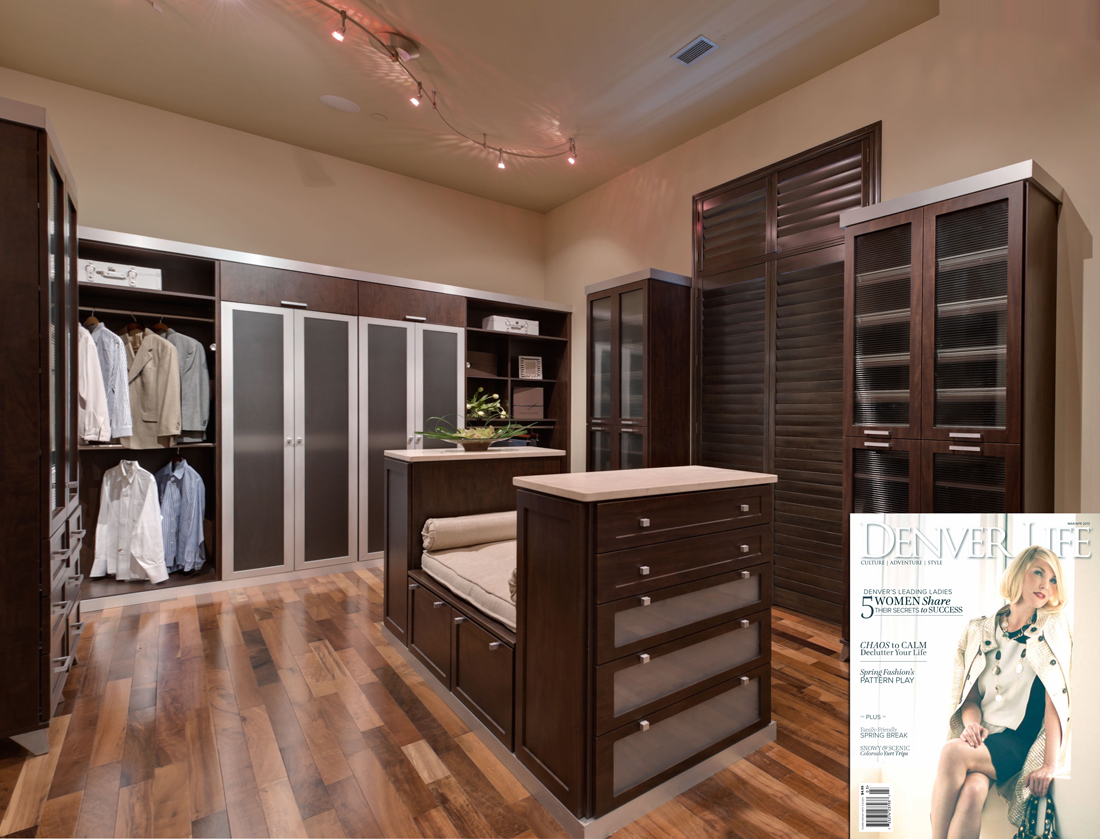 We're extremely excited to announce that Denver Life Magazine recently featured Closet Factory Colorado!
Denver Life Magazine called upon a team of respected organization experts to help them with an article titled Spring Cleaning, and Closet Factory Colorado was among the team of decluttering specialists contacted to participate.
The article discusses the common issue of household clutter, and how Denver Life Magazine readers can easily get their own clutter under control and live a more simplified life. Closet Factory Colorado provided beautiful images of custom closets for the article and Closet Factory Colorado is prominently listed in the article as a trusted resource for Denver Life Magazine readers to call on for additional organizing help.
"We're flattered to be mentioned in Denver Life Magazine and as part of Denver Life's services. The magazine caters to people who are interested in home improvement, home organization, style and the Colorado lifestyle and we are thrilled to be included as a representation of that lifestyle", says Closet Factory Colorado CEO Mark Lestikow.
Lestikow continues, "We are big believers in organization and our systems are built to incorporate both the client's organizational needs as well as their aesthetic style. Coloradoans have a wide variety of decorating tastes and the photos we provided best represent one of the more recent trends of simple, sleek style and the mixture of materials to create warm yet modern spaces."
The feature length article appears in the March / April 2013 edition of Denver Life Magazine, which you can download using the link below.
Denver Life Magazine – Spring Cleaning Article
Article written by Johnnya Burruss