Client Story: Benefits of a Custom Closet
When they needed help organizing their wardrobe collection, former LAPD Police Chief Bernard Parks and his wife Bobbie came to Closet Factory to solve their storage issues. They had met with some other companies, but Closet Factory offered them one of their most desired features; a custom closet that could evolve and change with their needs.
In a nut shell, the Parks' wanted adjustable shelves and rods in their walk-in closet, which allows the custom unit to evolve and change as their storage needs change Ultimately, they were impressed by the flexibility of Closet Factory's products and the ability of their designer to come up with design solutions for any of their requests. Both Bernard and Bobbie praised the care and attention that went into their walk-in closet design and installation, and called their custom closet one of the most valuable investments they've made in their home.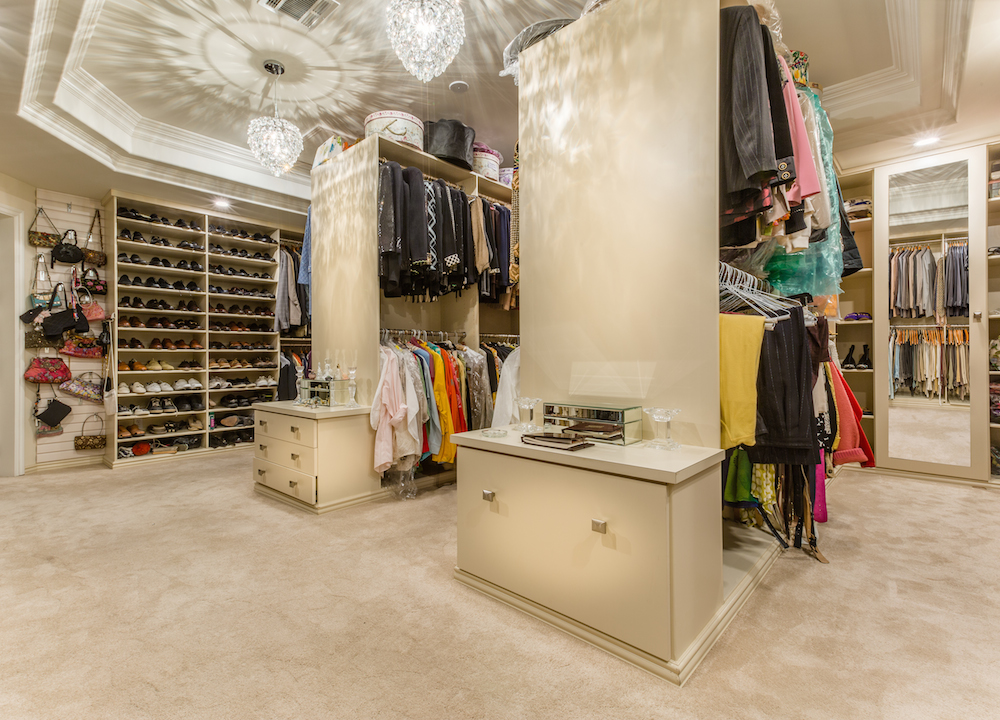 Now a Los Angeles city councilman, Bernard said that in the past, he needed to go to various areas in the house to get dressed, but now all he has to do is go to their "operational" closet organizer where everything is neatly tucked away in one place. He is especially happy with the pullout tie racks that allow him to neatly store his tie and handkerchief collection, and the valet rods where he hangs the suits he plans to wear the next day. Bernard noted one of his favorite features in their walk-in closet was the dry cleaning drawer that helps him organize what he needs to take to the cleaners.
As the spouse of a political figure, Bobbie has a plethora of outfits that she needs to wear to press conferences and public events, so she needed proper storage for all her clothing and accessories. Their Closet Factory designer collaborated with Bernard and Bobbie, and created a closet design with multiple shoe racks, plenty of shelf storage and specialty storage drawers for all her accessories. Bobbie was especially pleased with the drawers that organized all her jewelry and helped her to easily make accessorizing decisions when getting dressed. She was also impressed that their custom closet organizer even provided extra storage space for future purchases and feels that now, her closet has a place for everything and everything has a place.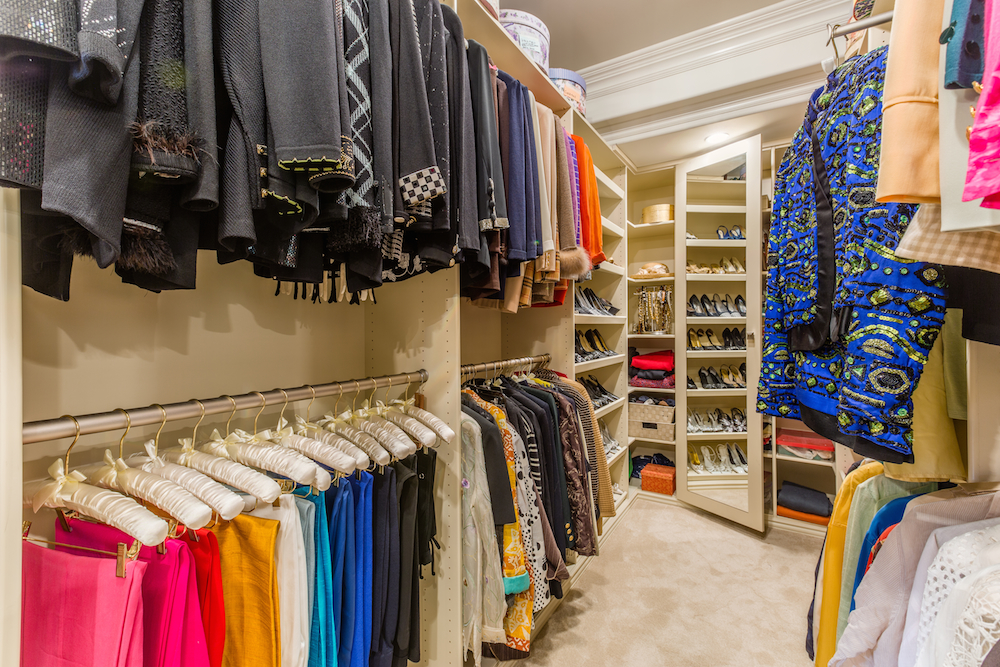 Additionally, Bernard and Bobbie got some features like a home office desk, so Bernard had an area in their large walk-in closet where he could read in the mornings. They also installed a built in ironing board for quick touch-ups, and put mirrored doors on certain closet sections so Bobbie could have a place to put things she didn't want displayed and at the same time utilize a full-length mirror. They were also impressed with Closet Factory's installation team and praised how they brought equipment to protect their home during the installation, and left the house as clean as they found it.
We are pleased to hear how happy Bernard and Bobbie Parks are with their new walk-in closet and wish them a lifetime of joy as they use their custom unit. Schedule a no-obligation design consultation today and get ideas on how you can collaborate with us to create a beautiful closet of your very own.