Christy B. of eHow Comes to Closet Factory For Organization Video Shoot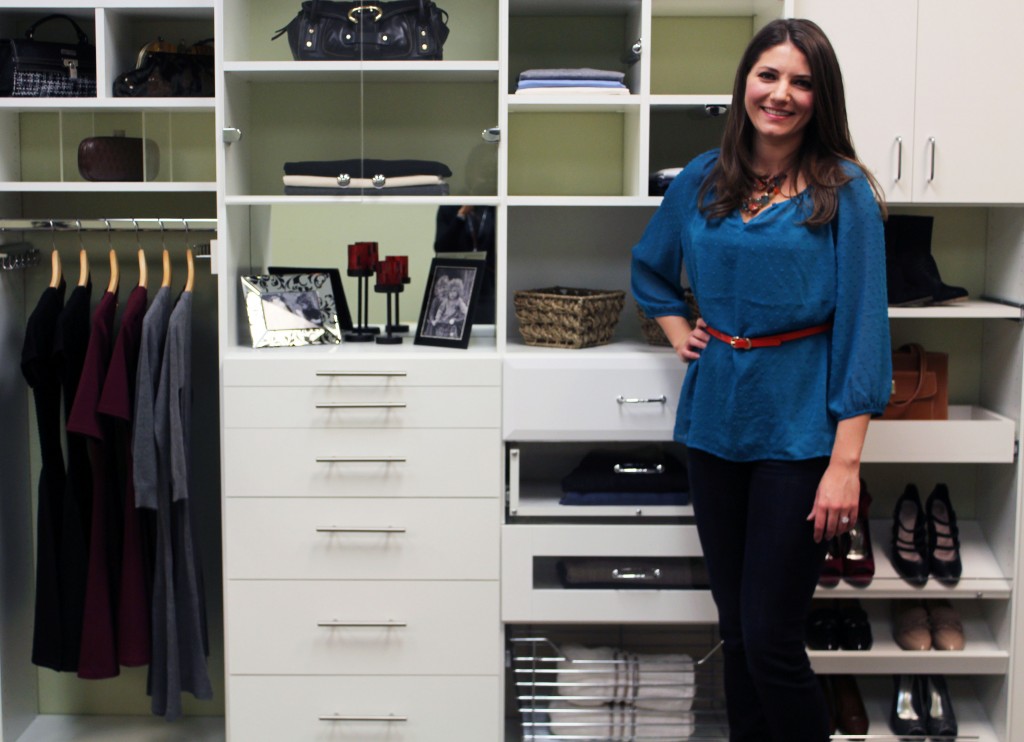 Last week we had a special visit from one of eHow's newest stars, Christy Biberich. This designer and organizational guru needed a place to demonstrate her favorite organizing tips for the home and came to us for just the right location!
The founder of Interior O.D. and a guest on The Style Network, Christy's newest role is creating fun, informative how-to videos for eHow on "how" to make your home beautiful and organized.
We had a lot of fun styling one of our demonstration closets for the back drop and set up some other areas with slat wall and hooks so that she could demonstrate organizing for all spaces in the home, from closets to bathrooms to kids rooms.
"I thought Closet Factory would be the perfect place to show some great ways to get organized, things that anyone could do," Christy remarked. "Where else do you have organization built right in to a set design?"
Christy's video segments will be available on eHow in the coming weeks and we will be sure to let you know when they go live. In the meantime, be sure to catch some of our own videos on great accessories for your custom closet.
Working with interior designers is one of our specialties. Book a free design appointment by filling in the form on the right and see why Christy B. exclusively chooses Closet Factory to work with her clients.