Best Books on Organization: Get Your Life on Track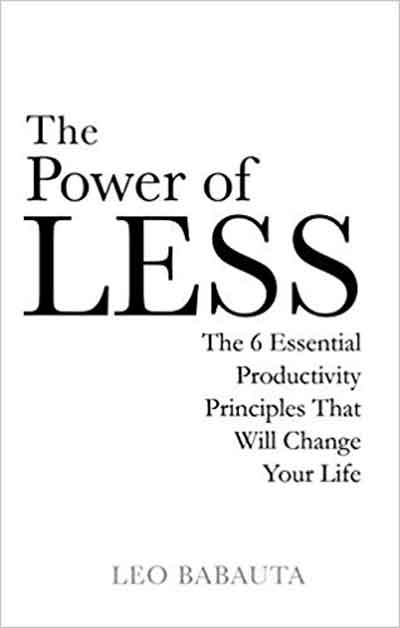 If one were to sum up minimalism, it would probably go something like, "Less is more."
An abundance of things causes chaos and disorder in our lives, and the choice to create an organizational routine to deal with the clutter can feel incredibly dynamic.
As a man in his mid-20s, I consider myself to be fairly clean and well organized. However, that does not dispel the notion that most of us, myself included, abhor any kind of cleaning as a general rule of thumb.
As an adult, I have developed a newfound appreciation for knowledge acquired through reading. Consequently, I attribute my cleanliness and semi-OCD behavior to a few books dealing with the art of organization and decluttering.
These books are powerful in that they really focus on the tiniest, cookie crumb-sized parts of cleaning and are able to apply it to our daily lives. What results is pure simplicity, decluttering, and Zen.
I may not be a professional book reviewer, or the cleanest person on the block, but for those who want to make a commitment to being organized, I highly recommend the following four books:
The Power of Less by Leo Babauta
Written by the creator of the blog Zen Habits, this book's message will stick with you for the rest of your life. The book starts off with Leo's story of being an overweight, smoking, and debt-ridden workaholic who never got to see his family. He chooses to quit smoking by focusing all of his energy into that one goal. Soon, he starts to attack other goals such as running, eating healthier, and getting out of debt, one at a time.
That's the general theme with this book: attack things one at a time until all your goals are met. Don't take on everything at once. Apply the ideas from this book to decluttering and see what happens.
Banish Clutter Forever: How the Toothbrush Principle Will Change Your Life by Sheila Chandra
This book is one that feels like it is holding your hand as you read it. Chandra views organization as what she calls the "toothbrush principle," where anything out of place causes some of your attention to "stick" to it.
Once you start managing those out-of-place aspects of your life, that attention will supposedly be released and will come back to you. With newfound state of mind, you can then tackle a big project or begin working on a healthier lifestyle. Definitely a life-saving book.
Find Your Focus Zone: An Effective New Plan to Defeat Distraction and Overload by Lucy Jo Palladino
One of the best self-help books I've ever read. "Find Your Focus Zone" provides incredibly helpful tips and strategies for staying engaged during mundane tasks. It also gives you practical methods for dealing with things such as anxiety, pressure to perform, and your own fear of failure.
Ultimately, it guides you towards the art of maintaining a state of productive focus. A perfect book for those starting a new career or are looking to simply get some cleaning done. Start living a life you love, more effectively.
The Life-Changing Magic of Tidying Up: The Japanese Art of Decluttering and Organizing by Marie Kondo
Lastly, we have this gem right here. This masterpiece by one of Time Magazine's 100 Most Influential People, Japanese author Marie Kondo's book went on to become a best seller in Japan, Germany, and the United Kingdom with over 3 million copies sold.
The basic concept of this book is surrounding oneself with things that spark joy. In addition, there are other anthropomorphic ideas such as freeing up one's socks from their tight, little bundles to let them rest because they worked hard for us. This book isn't just for those who want to declutter, it's for those who want to look at their behaviors as a human and work to change them.
Do you have a book you recommend? Let us know in the comments section below!