Architectural Digest Seeks Stylish Closet Remodels
Highlighting good closet organizer design has reached a new level: Architectural Digest has just announced it is seeking closet remodel submissions for a contest on the Before + After online section.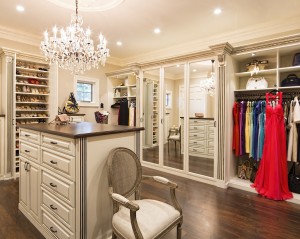 Readers are asked to submit their best closet remodel for consideration; finalists may be presented to readers for their vote.
"AD readers shared their incredible kitchens, home offices, and bathrooms, and now we want to see how you've designed your closets," says the announcement. More details and contest rules can be found on the magazine's website. Important: Submissions should have three pictures showing the closet both before and after its renovation.
The winning closet will be featured on ArchDigest.com's Before + After: Reader Closets. Deadline for entries is November 1, 2013.