How to Add More Space to a Small Closet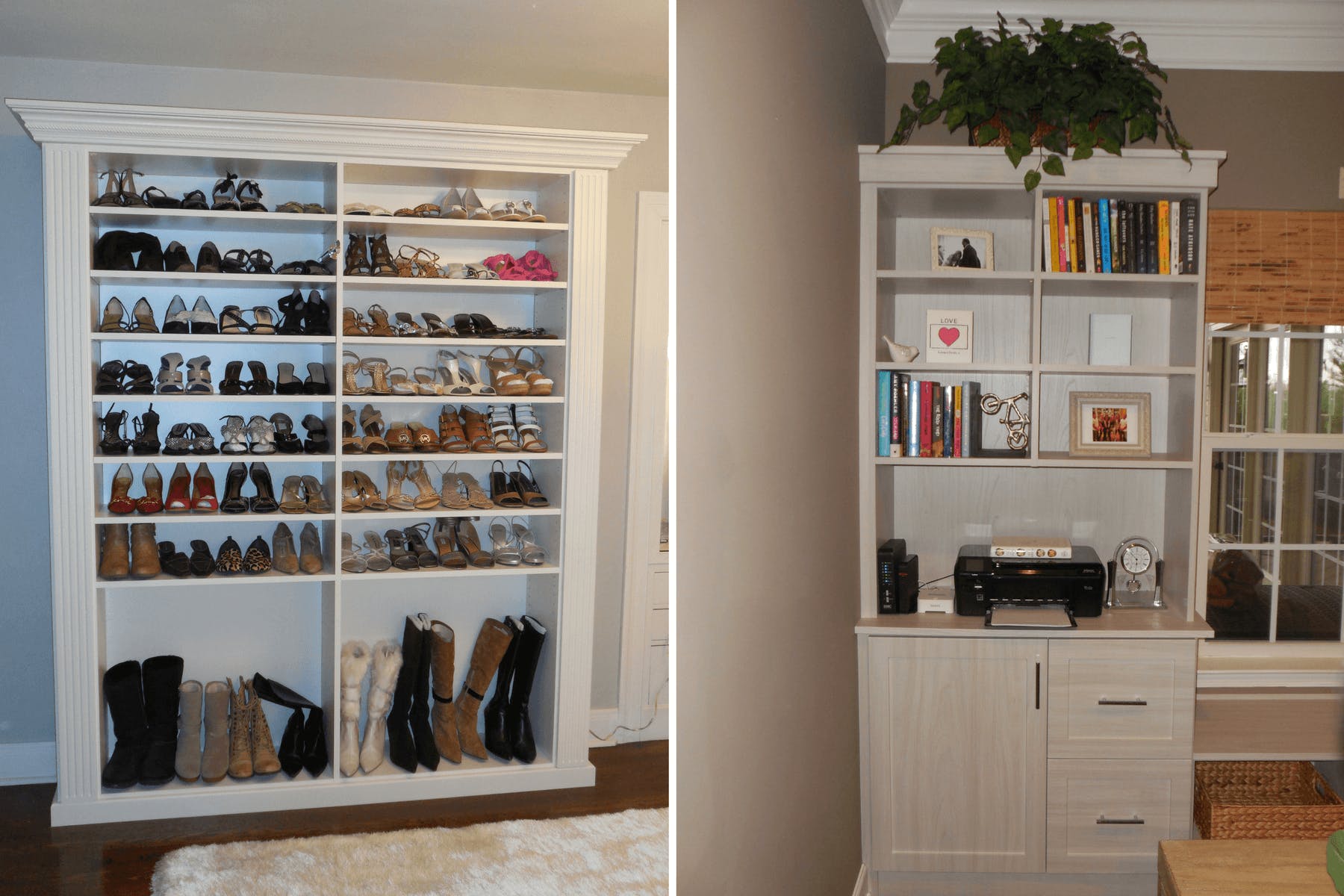 A few months ago Closet Factory South Carolina was tasked with maximizing the space in a very small master bedroom. The customer also wanted to include lower shelving for her shoes. There were two electrical panels that the customer would need access to in case of a power outage or other service.
The designer went to work immediately and decided the best option would be to add a Wardrobe Lift in the closet.
A wardrobe lift is used for extra hanging items –not folded. They are used for seasonal items so you can easily rotate the items as the seasons change. A wardrobe lift gives a third row of hanging in closets with high ceilings.
To help maximize space the designer also added a slat wall with hooks for hanging belts, scarves and other accessories behind the closet door. In addition shelves were added at the bottom to allow a space for the clients shoes.
The closet makeover was completed within a week and the client was so delighted with the result, they have a planning a home office and garage makeover with Closet Factory.